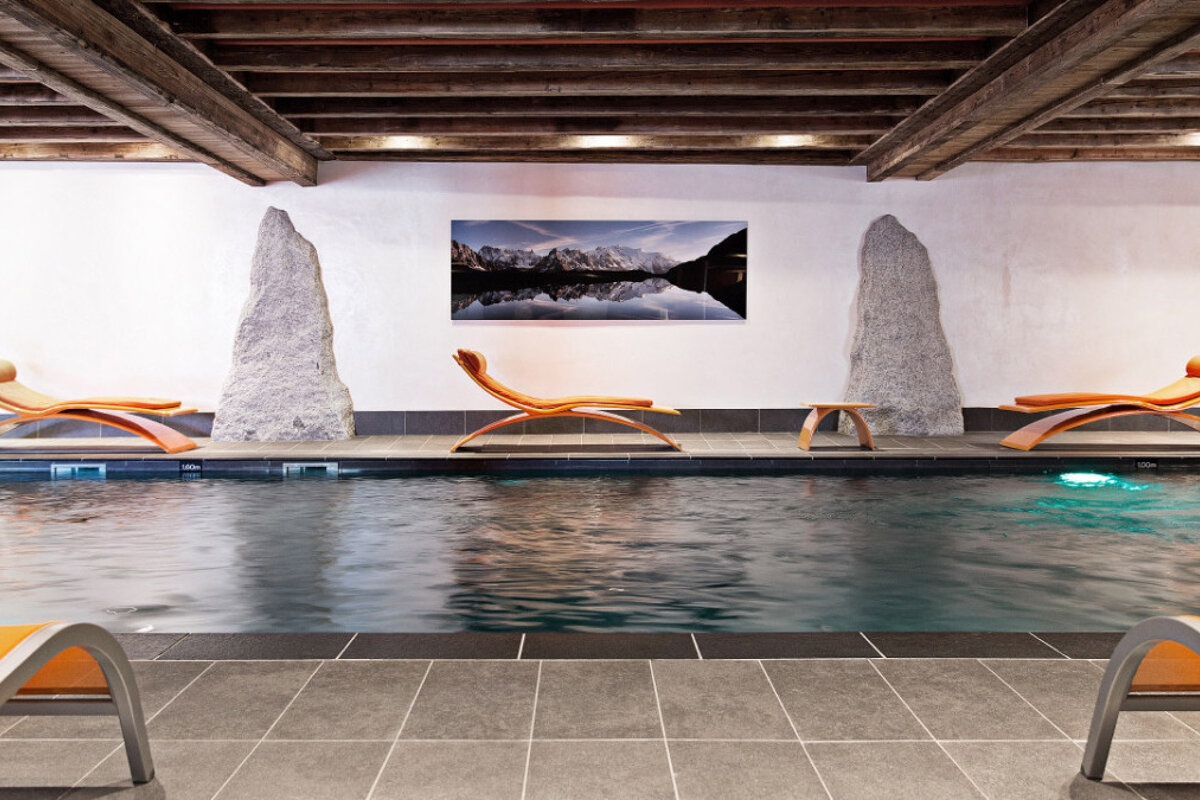 © Le Suites Du Nevada Hotel
© Le Suites Du Nevada Hotel, Spa, Resort
Les Suites du Nevada Hotel Spa, Tignes Val Claret
Spa & Wellness
Enjoy the warmth, calm and relaxation fo this spa in Tignes Val Claret.
With a luxury indoor heated swimming pool providing calm and serenity. You will be seduced by the architechture and materials that create the spa and give it a unique ambience. You can also enjoy the sauna, Hammam and fitness room.
The Spa is provided by 'O Des Cimes' with a plenty of luxury treatments to choose from, using only the best products of Carita and Decleor, you can be pampered and looked after by the proffesional team at this spa.
Location
Tignes - Val Claret, Tignes