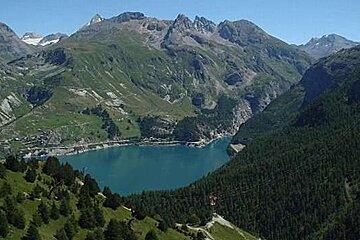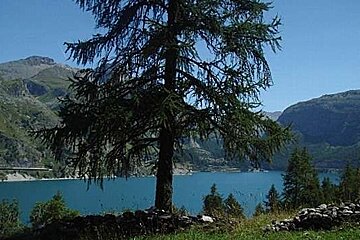 Hiking in Tignes
Discover the top Tignes walking areas
The mountains in the summer are totally different yet equally as wonderful as they are in the winter. If you're thinking of coming to Tignes for the summer then you will probably want to pull on your walking boots and explore the mountains by heading out on a hike or walk.
There are gentle walking trails for those of you who would like an easy stroll or have children in tow, and then there are the longer more strenuous hiking routes for the active walker. If you are thinking of heading out higher into the Alps or tackling something a little more challenging then it is always advisable to chat to the mountain guides in town who will be able to give you more advice or even take you on a trail.
When heading off on a hike or walk it is always best to get as much information about the route as possible, head to the tourist office in town and check the weather forecast to make sure you are being as safe as possible.
For all the useful emergency services numbers head to our emergency services page and save the numbers before embarking on your walk or hike in Tignes.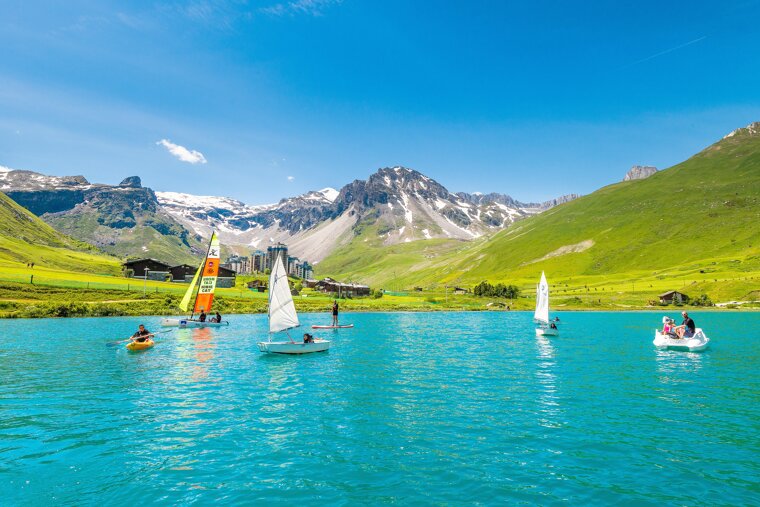 Walking trails & routes
With the huge Espace Killy area at your disposal you can head out on numerous varied and different routes. The Tignes lake provides a wonderful place to head out on a walk or hike with a gentle route ambling around the lake, or a more challenging high mountain route offers views over looking the lake - something not to be missed.
We have compiled a list of hiking routes, ranging from very gentle village walks to walks where you can enjoy the more challenging mountain hiking trails. The paths are normally very well signposted and well maintained so you can set off on a number of trails feeling safe.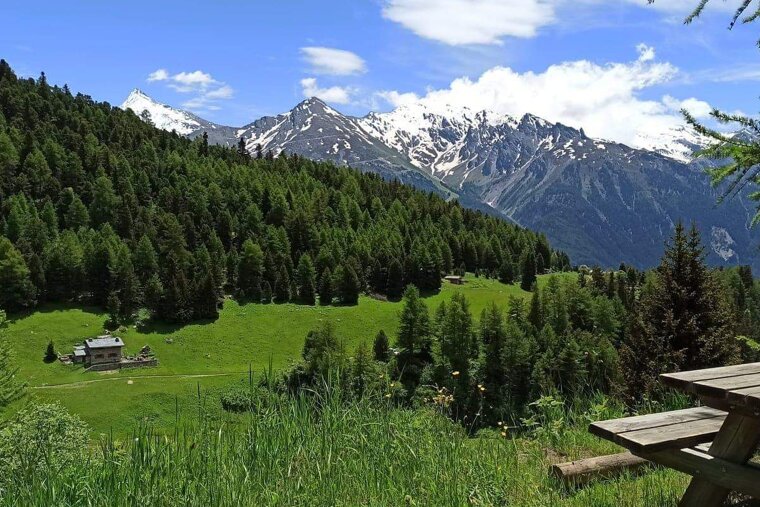 National parks routes
The Vanoise National Park is in the Savoie department of France in the Rhone Alps region, stretching across much of the Tarentaise and Maurienne valleys all the way to the Italian border, where it joins up with the Gran Paradiso National Park. The park consists of two zones; one central and one peripheral. The central zone is highly protected and maintains its impressive population of flora and fauna by imposing strict regulations on all park users. The peripheral zone contains 28 villages, in which the culture and lifestyle of the region is preserved.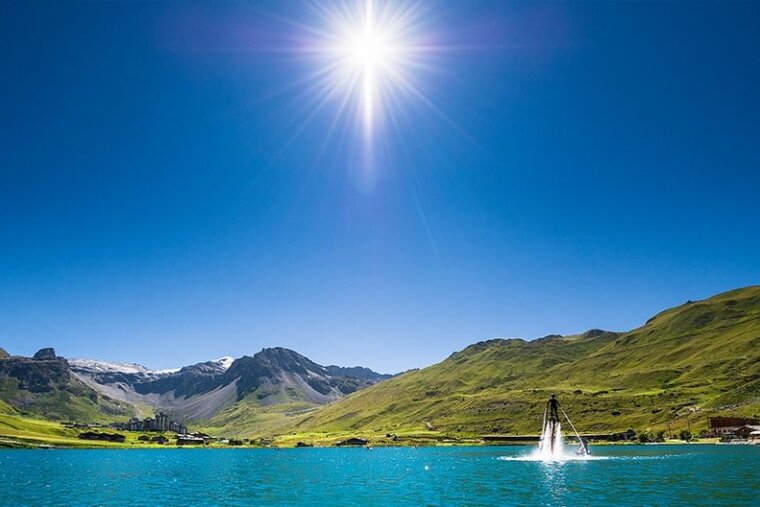 Hiring equipment
There are a number of sports shops in Tignes stocking all the equipment and accessories you might need.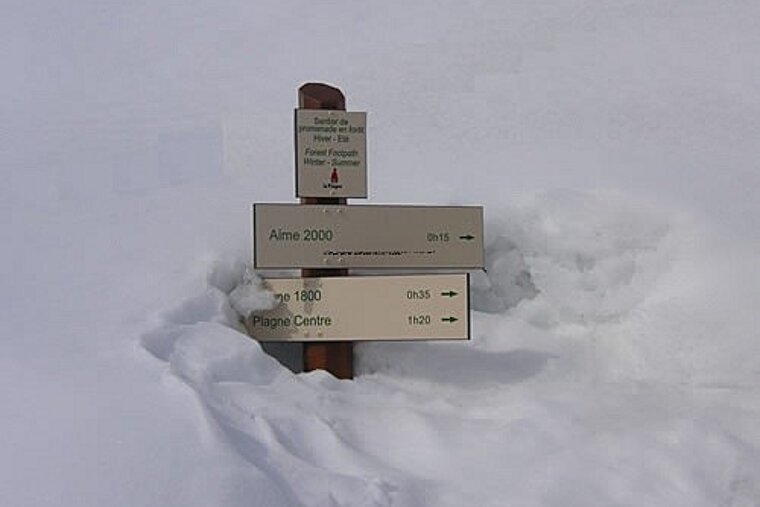 Refuges & huts
There are a few mountain huts or refuges in the area, should you wish to extend your day trip into an overnight one.
Safety advice
Although the footpaths are very well maintained and signposted, you should always exercise caution when venturing into the mountains, particularly at the beginning of the summer season when there may still be snow covering some parts of the footpaths, which must therefore be crossed with caution. Frozen avalanche debris can remain in the gullies until well into the summer making it dangerous for an ill-equipped or inexperienced walker to cross.
Before you embark on any activities in the mountains you should remember that you are likely to be at a considerably higher altitude with more rugged terrain than you are used to at home. For that reason it is particularly recommended that you:
Are as physically fit as possible - Ensure you are fully aware of your limitations and of those accompanying you (children and elderly people).
Are appropriately equipped - Choose sturdy footwear with ankle support, warm, water repellent clothing (even if the sun's been beating down for days), sun cream, sunglasses, map, plenty water, food and snacks, first aid kit.
Check your itinerary with the tourist office - Even the easiest and best marked trails can present unexpected hazards such as rock slides or snowfall.
Allow plenty time for your chosen route - Additionally, leave an extra margin in case of incident. Let someone know where you are going and when you expect to be back. Nightfall may take you by surprise so it is wise to carry a flashlight/headtorch, don't rely on your phone in case of battery issues.
Stay on the marked trails - This is especially important on steep slopes or precipices. Never take short cuts as doing so causes erosion, channelling the rain water and resulting in deterioration of the trails that are so hard to maintain.
Check the weather forecast - It is always advisable to check the weather forecast before setting off as this can greatly affect your walk or hike.
Respect the environment - The mountains here are breathtakingly beautiful but the balance of nature is very fragile. In order to maintain the beauty of the valley; don't light fires, ensure you take your rubbish with you, leave the flowers for others to admire and avoid making excessive noise that may disturb the wildlife.
Ensure your dog is kept on a lead where necessary - Look out for signs requesting that you keep your dog on a lead. Some areas are prohibited to dogs altogether, which is done to protect local wildlife. It is prohibited to let your dog off the lead at all between 15th April and the end of June. This is because it is breeding season for many mountain species and it is important that the animals are left in peace.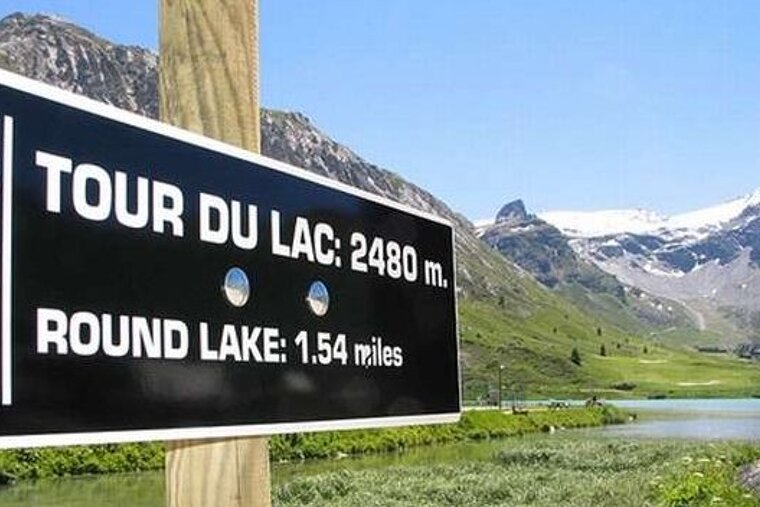 More inspiration...