About
It's really easy to get to Tignes from all around the world and that's because the ski area is located just 220km from Geneva International airport, the second-largest airport in Switzerland (about three hours on a good day). Flying isn't your only option, though, you can always drive here and there are also trains and coaches available.
Feeling spoiled for choice? That's because you are. However, this also means that there's more than one option to consider when deciding how to come here, and that's what we're here for. We've written the complete guide of the best options to travel to Tignes. Let us help you figure out what's the perfect choice for you.
Best ways to get to Tignes
Tignes is located in southeast France, in the department of Savoie, part of the Rhône-Alpes region. Together with Val d'Isere, it makes up one of the largest ski areas in Europe with 300km of pistes across the Vanoise massif, in the Tarentaise Valley.
What's the best way to get to Tignes?
We're not just going to give you one route to Tignes, and below you'll find what we think are their main pros and cons:
Flying to Geneva and Airport transfer
In our experience, the best way to get to Tignes is to fly to Geneva and then get an airport transfer.
Pros: Fast – you just can't beat flying for pure speed. Geneva airport also offers the greatest selection of airlines, most frequent flight times and lowest prices, while airport transfers are the fastest way to reach the ski area – you'll be at your accommodation's doorstep in three hours.
Cons: Carbon footprint – to be honest, we feel a bit bad about flying these days. You can make up for some of this by not hiring a car and opting for an airport transfer instead. More and more transfer companies are trying to offset their emissions and electric transfer vehicles are becoming a common sight on Alpine roads.
Driving
The extensive network of European motorways makes it easy to come to Tignes by car.
Pros: Convenience – you'll have a car to move around resort and even visit neighbouring ski areas.
Cons: Time-consuming and air pollution – it can take quite a long time to reach the Alps and you may have to split your journey into more than one day. You'll also need to consider the impact of your car's emissions on the valley's environment, as this area suffers from high levels of air pollution. Plus, you'll have to be ready and equipped to drive on the snow or in inclement weather conditions while parking in resort or at the foot of the slopes may be difficult during peak seasons. For the winter season, from 1st November until 31st March, it is mandatory to have snow chains in the boot of your car or winter tyres fitted.
Train to Bourg St Maurice
Eurostar ski trains from London and high-speed TGV trains from Paris stop at Bourg St Maurice, around one hour and 15 minutes from Tignes.
Pros: Eco-friendly and comfortable – carbon footprint can be reduced by as much as 90% when travelling by train. Trains also have more legroom, so you'll be able to relax while you enjoy the everchanging scenery and even take a stroll along the aisles or visit the onboard café.
Cons: Speed – travelling by train takes longer than flying for more or less the same amount of money. However, transfers from Bourg St Maurice are much shorter so you'll catch up time, plus you won't have to wait at the airport.
Coach or long-distance bus
It's possible to get to Tignes on a coach or long-distance bus, although it's probably our least favourite option.
Pros: Price – coming to Tignes by coach is usually the cheapest alternative (although this isn't always the case). Plus, coaches are more environmentally friendly than flying, releasing seven times less CO2 per person. Buses are also quite sociable so you may get the chance to make new friends before you set foot on the slopes.
Cons: Less comfortable and more time-consuming – it can take more than 20 hours to reach Tignes and buses aren't the most comfortable places to sleep on, you'll be quite exhausted when you reach the pistes!
---
Flying to Tignes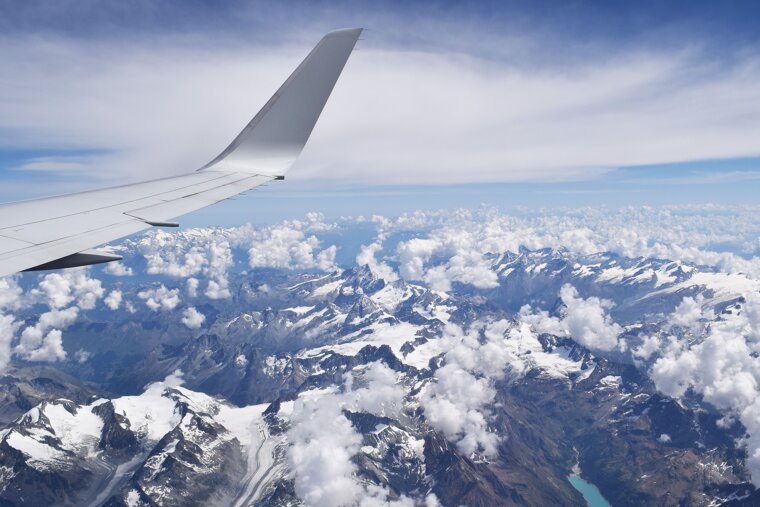 Our experience has taught us that flying is the most convenient way to travel to Tignes – it's faster, easier and sometimes cheaper than any other means of transport.
Which airports are near Tignes?
At a glance, these are the main travel hubs for Tignes. Times and distances are approximate and can be affected by snow, bad weather or peak holiday times:
Nearest Airports to Tignes | Times & Distances

Geneva Airport
220km
3h
Lyon Airport
220km
2h45
Grenoble Airport
222km
3h30
Chambery Airport
142km
2h
Where do you fly to for Tignes?
Geneva is the most convenient airport to fly to for Tignes. It offers frequent flights to and from many European destinations, including cities all around the UK, as well as capitals in America, Africa, Asia and the Middle East. Flight times to Geneva airport from most cities in Europe are under two hours, with London just one hour 40 minutes away and Paris even closer, at one hour 10 minutes.
Below is a list of European flight destinations to and from Geneva airport. Bear in mind that some international flights may only be available during the high season, while their frequency may increase during the winter months, from December to March-April.
Geneva Airport | Direct Flight Destinations & Airlines

UK and Ireland
Aberdeen, Belfast, Birmingham, Bournemouth, Bristol, Dublin, Edinburgh, Exeter, Glasgow, Isle of Man, Jersey, Leeds Bradford, Liverpool, London, Manchester, Newcastle, Nottingham and Southampton
Aer Lingus, British Airways, Easyjet, Flybe, Jet2.com, Swiss
Northern and Central Europe
Austria (Vienna), Belgium (Brussels), Denmark (Copenhagen), Finland (Helsinki), France (Ajaccio, Bastia, Biarritz, Bordeaux, Calvi, Figari, La Rochelle, Lille, Nantes, Nice, Paris, Rennes & Toulouse), Germany (Berlin, Frankfurt, Hamburg & Munich), Latvia (Riga), Luxembourg, Netherlands (Amsterdam), Norway (Oslo), Sweden (Stockholm & Goteborg), Switzerland (Zurich)
AirBaltic, Air France, Austrian Airlines, Brussels Airlines, Easyjet, Eurowings, Finnair, KLM, Lufthansa, Luxair, Norwegian, SAS, Swiss, Transavia
Southern Europe
Greece (Athens, Heraklion & Kalamata), Italy (Brindisi, Cagliari, Catania, Milan, Naples, Olbia, Palermo, Rome & Venice), Portugal (Faro, Lisbon & Porto), Spain (Alicante, Barcelona, Bilbao, Fuerteventura, Gran Canaria, Ibiza, Madrid, Palma de Mallorca, Santiago de Compostela, Tenerife & Valencia)
Aegean, Alitalia, Easyjet, Iberia, Swiss, TAP, Vueling
Eastern Europe
Albania (Tirana), Belarus (Minsk), Bulgaria (Sofia), Czech Republic (Prague), Hungary (Budapest), Poland (Krakow & Warsaw), Romania (Bucharest), Russia (Moscow & St Petersburg), Serbia (Belgrade & Pristina), Ukraine (Kyiv)
Aeroflot, Belavia, Easyjet, LOT, Swiss, UIA, WizzAir
Geneva airport also offers direct flights to and from America (US and Canada), Africa (Algeria, Egypt, Ethiopia, Kenya, Mauritius, Morocco and Tunisia), Asia (China) and the Middle East (Israel, Kuwait, Lebanon, Turkey, Qatar and UAE).
---
Getting from the airport to Tignes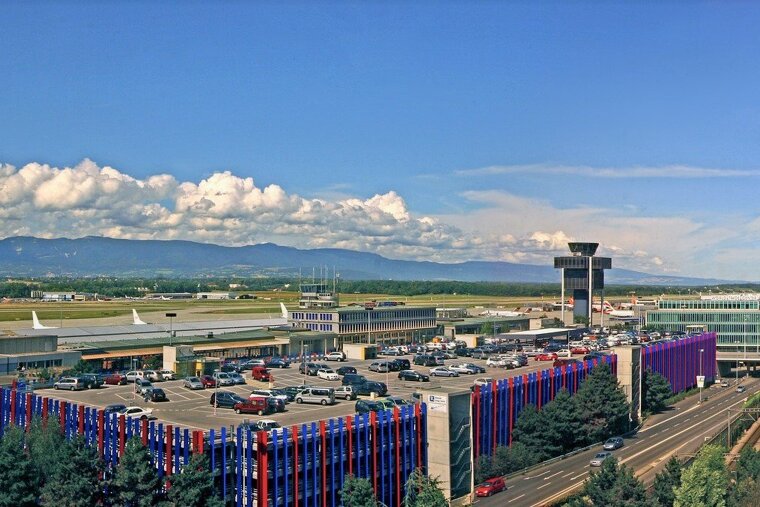 Geneva airport is 220km away from Tignes Le Lac. There are several ways to make the trip, including airport transfers and regular buses.
How do you get from Geneva airport to Tignes?
The easiest and fastest way to get to Tignes is to book an airport transfer. The Geneva to Tignes transfer time is around three hours but will be longer on snowy days and in peak weeks, such as Christmas, New Year, school holidays and Easter. Learn more on our Transfers Guide page.
How do you get from Grenoble airport to Tignes?
There are private airport transfers from Grenoble airport to Tignes running throughout the season. In winter, Ben's Bus also operates regular bus transfers from Grenoble airport to Tignes several times per day on Saturday and once on Sunday morning. The bus transfer time from Grenoble to Tignes is around three hours and 45 minutes.
How do you get from Lyon airport to Tignes?
Private transfers run from Lyon airport to Tignes throughout the season. There are also regular buses connecting Lyon airport and Tignes every weekend during the winter season, with extended frequencies on Saturdays. The bus transfer time from Lyon to Tignes is around four hours and 10 minutes.
In the winter, Ben's Bus also operates regular bus transfers from Lyon airport to Tignes on Fridays, Saturdays and Sundays with a journey time of around four hours.
How do you get from Chambery airport to Tignes?
Chambery is the nearest airport to Tignes with a transfer time of around two hours. Private transfers run from Chambery airport to Tignes throughout the season. There are also regular bus services connecting Chambery airport and Tignes on Saturdays and Sundays during the winter season, connecting at Bourg Saint Maurice. The bus transfer time from Chambery to Tignes is around three hours and 30 minutes.
---
Trains to Tignes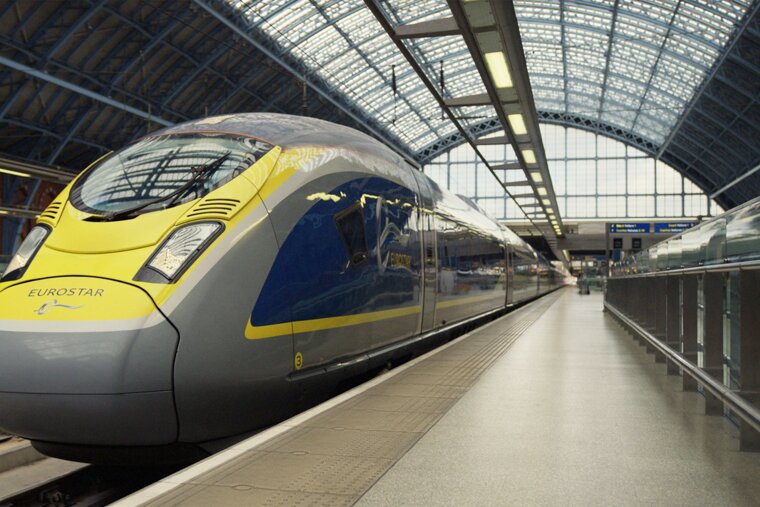 Trains are a great option to get to Tignes. Even if they may sometimes take longer than flying, they're more eco-friendly and allow you to carry more luggage without additional charges. It's also really easy to get to Tignes by train in the winter.
How do you get to Tignes by train?
Bourg St Maurice is the closest train station to Tignes, located 30km from the ski resort (around one hour and 15 minutes by bus). Regular high-speed trains to and from London (Eurostar ski train) and Paris (TGV) stop here. The total train travel time from London to Tignes is around 10-12 hours. We've compiled a very comprehensive guide with everything you need to know to get to Tignes by train.
---
Driving to Tignes
Bringing your own vehicle with you to Tignes can be a good option if you want to have more flexibility once you're here, even if you don't really need a car in winter to get around resort thanks to the free shuttle buses.
How do you get from the UK to Tignes by car?
It's not a short trip from the UK to Tignes but it can be done in one or two days, depending on where you leave from. Most people driving from the UK to France will need to cross the English Channel from Dover to Calais, the nearest French town. The Calais to Tignes driving time is around 10 hours for a distance of about 950km. The most direct route is via the French motorways A26, A5, A39, A31, A6 and A43.
You can cross the Channel by the Eurotunnel or a cross-Channel ferry which takes cars from Dover to Calais in around 90 minutes. We recommend you book your tickets in advance. There are also ferries from Portsmouth and Poole to Caen, Cherbourg and St. Malo in the north of France, while from Hull you can travel by ferry to Zeebrugge in Belgium and then make your way down to Tignes.
Another thing to take into consideration when bringing your car to Tignes is that the road on the way up to resort from Bourg Saint Maurice, down the valley, is around 30km long (a 40-minute drive more or less) and quite winding in places. Even though snow clearers operate every day in winter, driving conditions can be challenging. For the winter season (from 1st November until 31st March), it is now mandatory to have snow chains in the boot of your car or winter tyres fitted, and local police carry out regular spot checks. Read our Driving to Tignes Guide and find more information on our Parking in Tignes page once you've arrived.
---
Coaches & long-distance buses to Tignes
Getting to Tignes by coach takes considerably longer than flying. However, it's also usually cheaper, making it a good option when travelling on a low budget. There are a number of international coach companies that travel between the largest cities in Europe and Lyon, Grenoble and Geneva, from where a bus or transfer will take you to Tignes. These include FlixBus, Eurolines, BlaBlaBus and RegioJet.
Are there any regular coach services from the UK to Tignes?
Yes. There are regular coach services from London Victoria Coach Station to Tignes in the winter, stopping at Folkestone and operated by Snow Express. The London Victoria to Tignes coach travel time is around 20 hours. These coaches run every week, leaving on Friday evening and returning on Saturday evening, travelling through the night to allow you to spend more time on the slopes.
---
Bringing your skis, snowboard or bike to Tignes
Airlines, trains and transfer companies are well versed in catering for customers who travel with their own sports equipment. Each company will have its own individual policy terms and conditions depending on the type of gear you are transporting so it's well worth checking the details in advance. Here's a snapshot of the different transport options and a guide to their restrictions:
How to bring your sports gear to Tignes by plane
Most airlines charge a fee for taking skis, snowboards, bikes, golf clubs, parachutes and mountaineering equipment on board, so check before you book. However, a few airlines, such as Swiss, will fly the first set of skis or snowboard for free. Also, make sure you pack your gear well and ensure it falls within the packaging guidelines specified by the carrier.
How to bring your sports equipment to Tignes by train
On Eurostar ski trains, you can take one pair of skis or one snowboard onboard for free with you, in addition to your standard two-bag luggage allowance. Skis are also allowed for free in TGV trains. Bikes can be transported in special luggage carriages or on board when disassembled and stored in a carrying case in French trains, although fees may apply so check before you book.
Can you bring skis, snowboards or bikes with you in airport transfers?
Shuttle buses are usually well equipped to transport sports equipment but it's always important to let them know exactly what you're bringing so that they can ensure they have sufficient capacity. Sports equipment may be subject to a surcharge, please ask when booking.
---