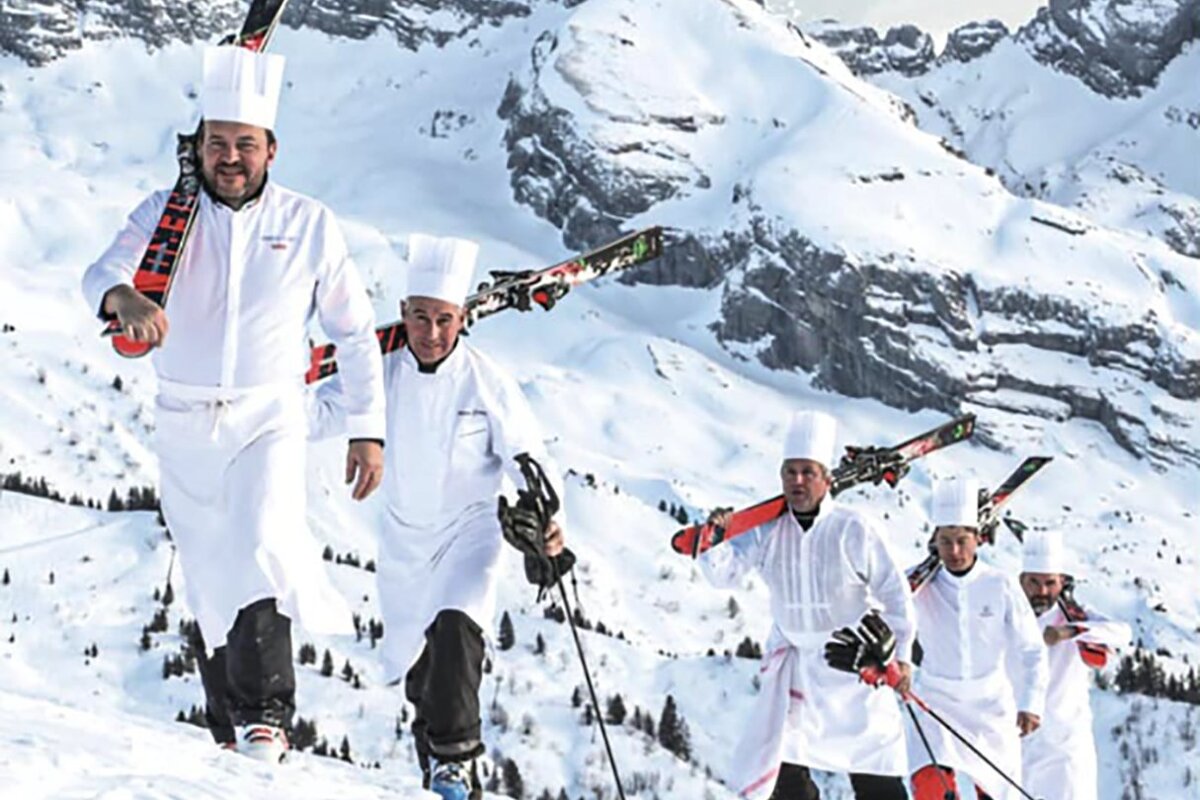 © Challenge des Chefs Etoiles
Challenge des Chefs Etoiles, Tignes Valley
40 starred chefs and 20 athletes meet in Tignes
This unique event brings together the greatest starred chefs in French gastronomy for friendly skiing competitions.
This event combines sport, culinary art and conviviality. It is an opportunity for 40 star chefs and 20 international athletes to discover the Tignes ski area and local specialities.
Monday 3 April: the chefs meet the athletes of the French alpine ski team for a skiing session followed by an evening at the Panoramic restaurant, located at an altitude of 3032 metres (friendly aperitif, presentation of race numbers, dinner).
Tuesday 4 April: the chefs compete in giant, parallel and biathlon. Barbecue and prize-giving, followed by a gala dinner at Club Med. A surprise is planned for the evening.
Watch this
Location
Tignes Valley, Tignes