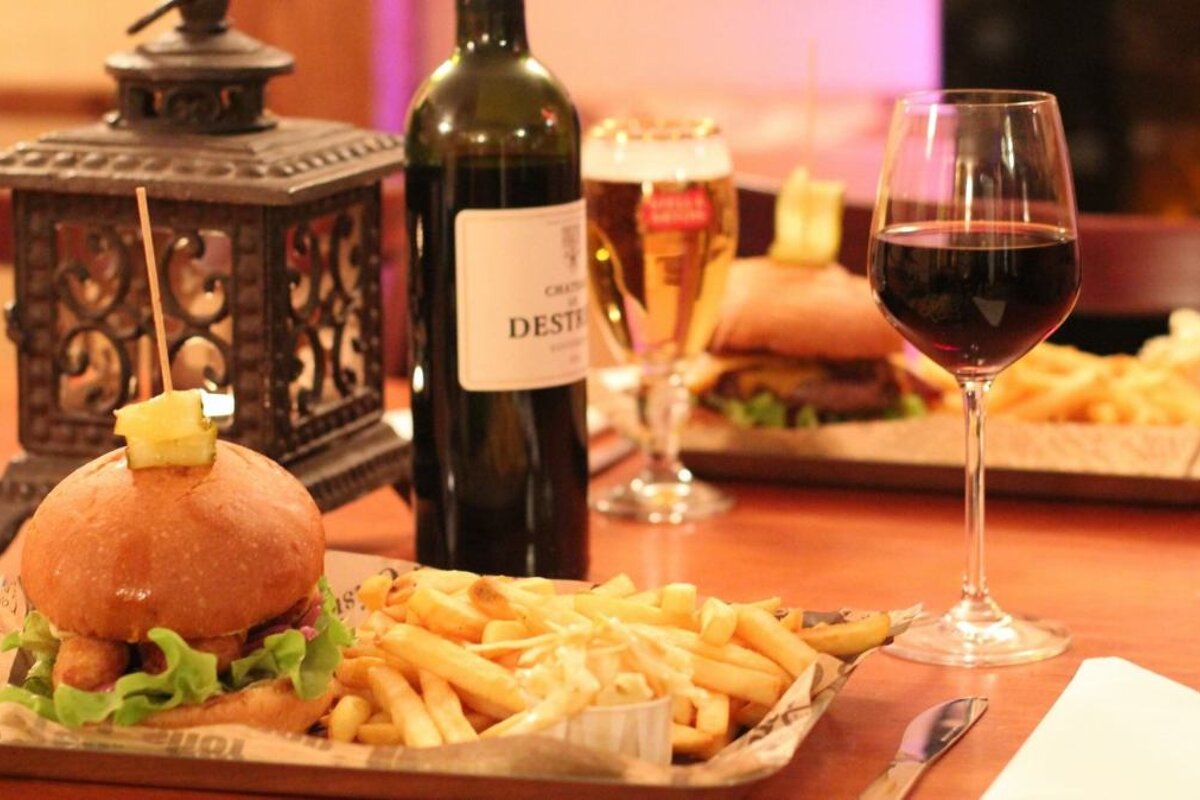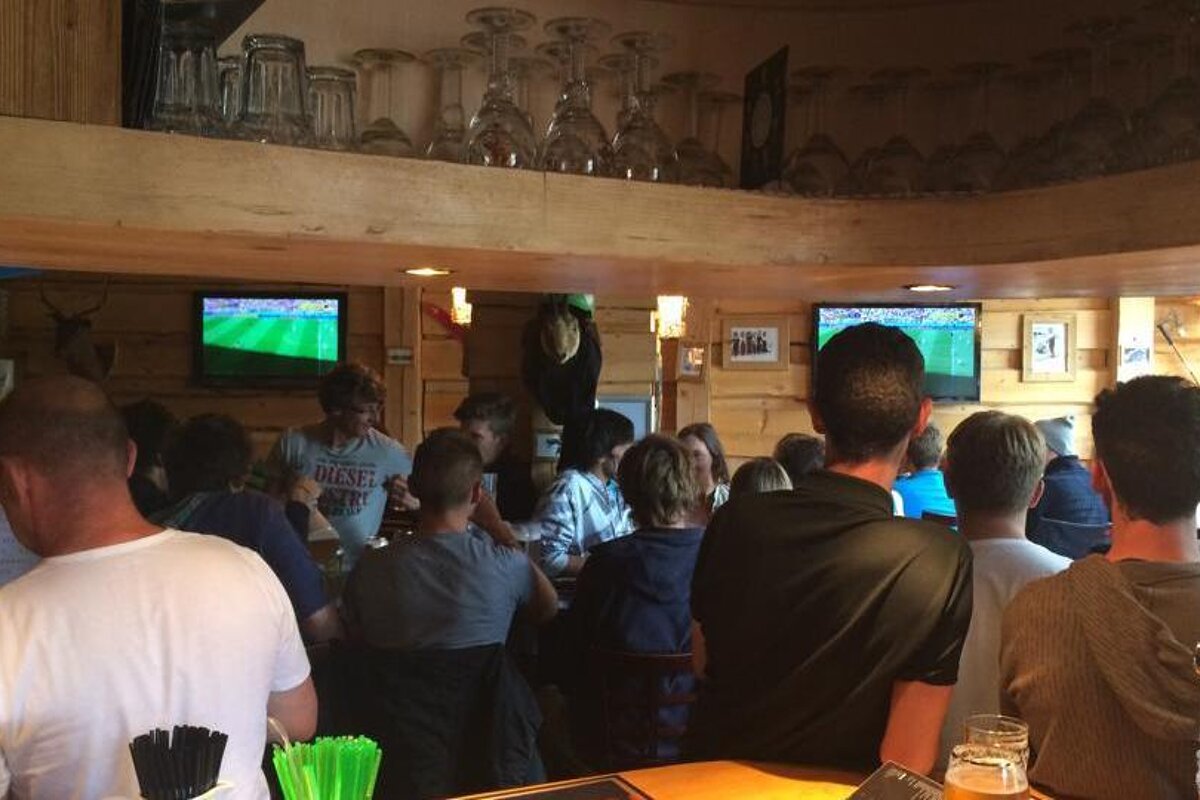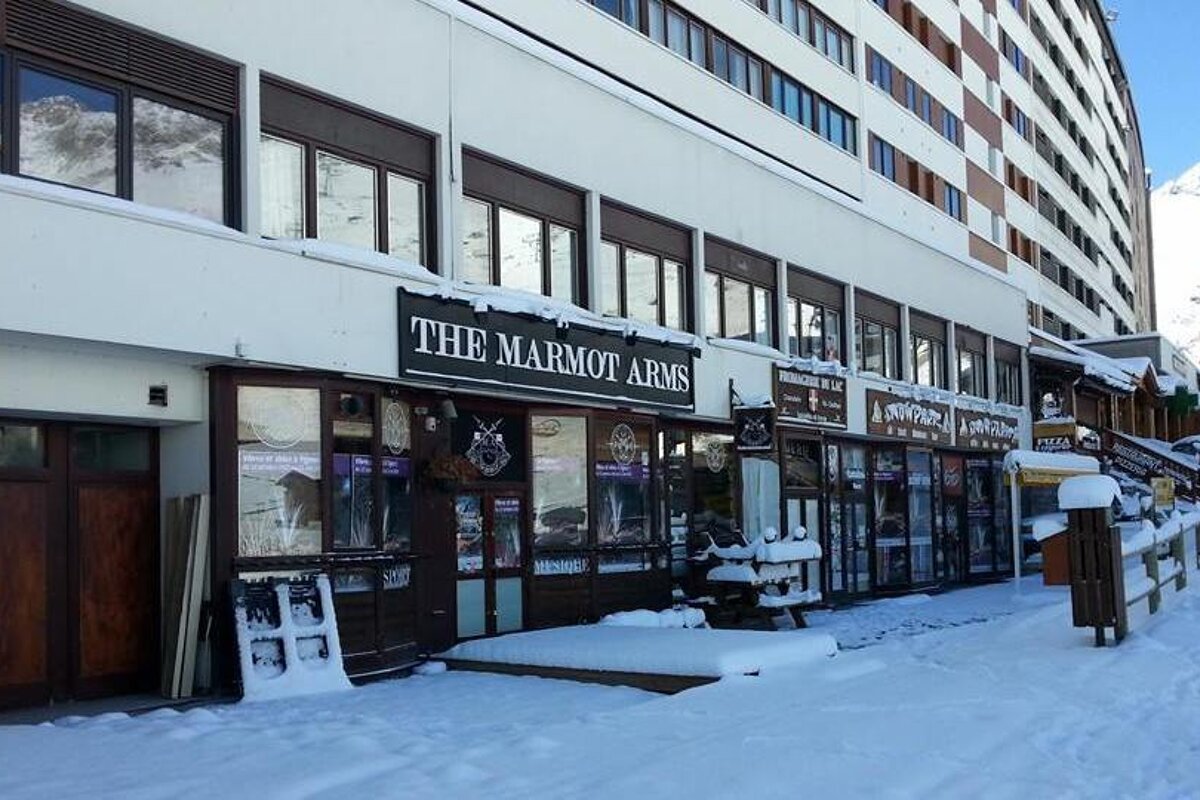 The Marmot Arms, Tignes Le Lac
Pub-style bar at the bottom of the Palafour chairlift
Located in the heart of Tignes Le Lac, this pub-style restaurant serves all the British favourites as well as organising apres-ski sessions and DJ sets.
Sitting right at the bottom of the Palafour chairlift, this pub is perfect for an energising Full-English breakfast before hitting the slopes, tasty burgers for lunch and dinner or a spot of apres ski at the end of the day. Beers on tap - including crafts, wines, spirits and a gastro pub style menu make it a great place for lunch, dinner and some evening drinks.
You'll also find three big TV screens showing the latest international sporting events and matches from Sky Sports and they host regular live bands at apres and DJ's sets downstairs in the Burrow Bar until late into the night.
This warm & cosy alpine pub is open every day throughout the winter season, with Happy Hour drinks promos on between 16:00 - 18:00 and an all-day kitchen.
Visitor comments
"Stopped for lunch on Sunday, had the Marmot burger (basically all the trimmings) and it was fantastic. Lovely rosemary chips to go with it and not expensive considering location in resort. Burger was so good, skied back over on Tuesday for more of the same. Had the American this time round, just as good. If you're looking for a quick bite to eat that isn't too expensive with friendly service, you can't go wrong with the Marmot Arms." - Trip Advisor
"Amazing Burgers and snakebites! Good deals in happy hour and on par with the Underground in terms of banter!" - Trip Advisor
"Fantastic and well-priced burgers. Fairly cheap beer. Great atmosphere - you will remember all the tunes from when you were 17 (if you're 30+, like me!)." - Trip Advisor
Location
Tignes - Le Lac / Lavachet, Tignes