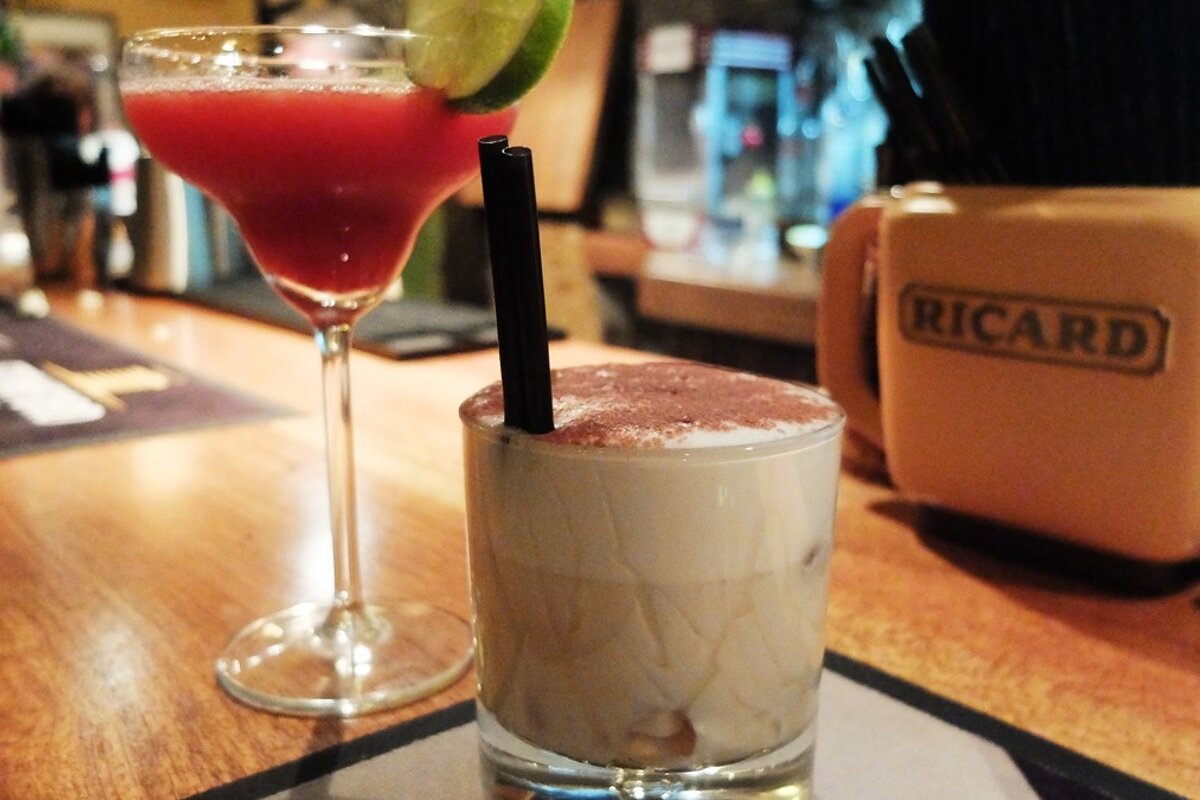 Nightlife in Tignes
Discover the top Tignes nightlife
Tignes wouldn't be the resort that it is without a good dose of après-ski to end the day with! There is no shortage of places to go for a few drinks and some live music after a day on the mountain.
Whether you prefer to soak up the last of the afternoon sun with a quiet beer or dance on the tables in your ski boots, Tignes has no shortage of great spots on which to set your sights when the lifts shut for the day.
Après-ski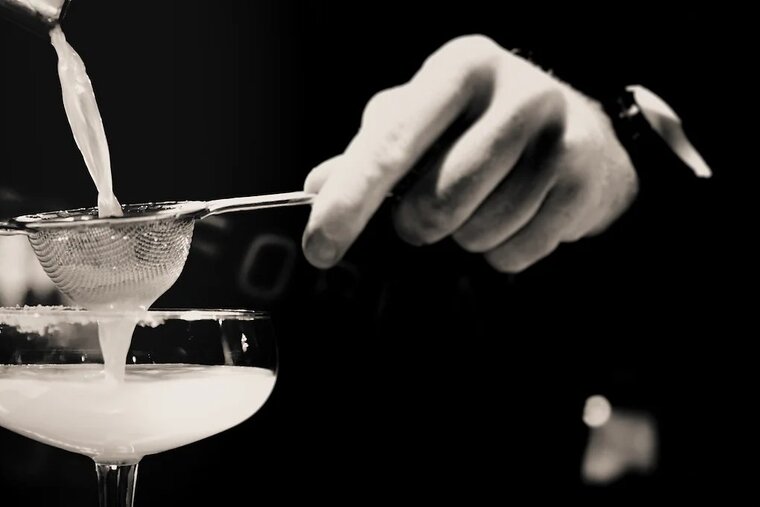 With a lively and vibrant après-ski scene, Tignes has plenty of spots opening their doors to welcome you off the pistes.
In Le Lac, Loop Bar is a lively après bar with a sunny terrace which makes it a great spot for ending the day with a cold beer or two. Overlooking the Trolles black run, the off-piste Lavachet Wall and the Rosset learner slope, you can kick back and watch the action from your deckchair. Later in the evening they frequently have live music and DJs which makes it a busy bar for later on in the night too. For slope side convenience and a more traditional pub feel The Marmot Arms, also in Tignes Le Lac is situated at the bottom of the Palafour lift, where you can enjoy sports on the big screens, draft beers and a simple menu. They also have live music and DJs so it is a great place to go from après into the late evening. Right next to the Marmot Arms, Jam Bar is a great place to have a chilled out drink and bite to eat whilst making use of their WiFi, it's a great spot for a relaxing drink with friends and family.
In Val Claret, if you're looking for a party atmosphere, try Saloon Bar where you can dance to the live DJs and the occasional band and enjoy their fantastic happy hours, 15:00-17:00. Le Whitney Bar is ideal for those searching out a more stylish après and a cosy drink by the fire. Enjoy fine wine and gourmet snacks and settle into the comfy sofas. Alternatively, Bar Hors Piste has a warm crackling log fire and comfy sofas are offered to enjoy an après ski cocktail or warm up with a hot chocolate. A relaxing and intimate bar perfect for a quiet drink with friends and family.
Couloir Bar has fantastic food on offer and a selection of beers on tap. They show football matches on TV and have happy hours throughout the day and night.
In Le Lavachet, Le Brasero Bar is a lively place is popular with English-speaking visitors and has historically been popular with British skiers. If you are after something a bit smarter or more 'up-market' then head to So Bar where you can enjoy excellent wines, beers, spirits and food. Open until 02:00 in the morning, it's perfect for a quiet après drink or a more lively late night glass of wine.
In Les Brévières, Le Moose has fantastic après and live music on most days. An ideal spot for re-hydrating after a hard day skiing. Also in Les Brévières, The Boot Room is usually full of thirsty skiers.
Late nights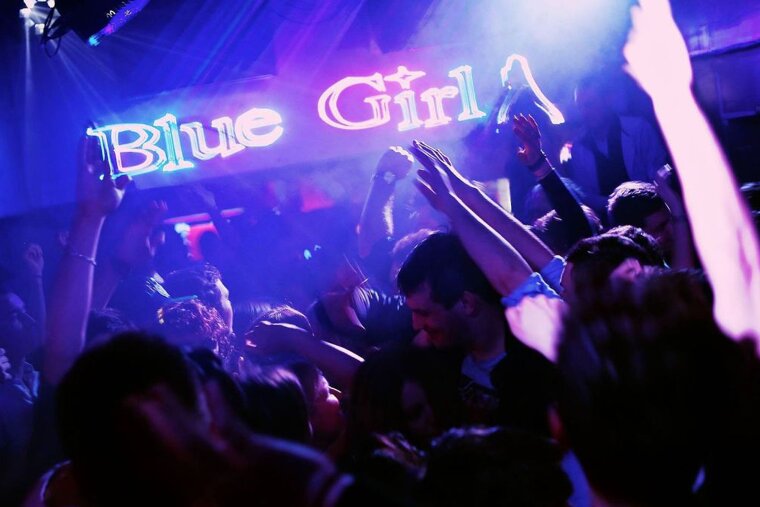 If you're looking for some late night fun you're in luck, there are several bars and clubs in resort that stay open until the early hours, and Tignes has three nightclubs, each with their own distinct look, clientele and atmosphere.
Since Jacks Club changed hands and then sadly closed, Caves du Loop is now THE late-night dancing venue in Le Lac, found underneath the ever popular Loop Bar. This upmarket wine and cocktail cellar bar hosts regular happy hours and live bands and plays funk, soul and upbeat vibes into the small hours.
For clubbing in Val Claret, all your DnB, electro and hip-hop needs are met by Melting Pot, or try Blue Girl, a slightly more hidden away spot playing Euro-pop most nights, but watch out for the 'adults' show on Tuesdays!
Sophisticated spots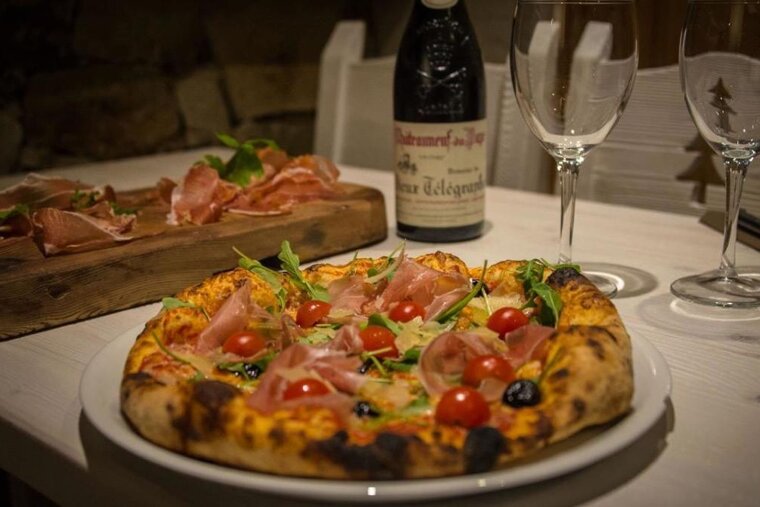 If you're looking for a more civilised evening or have something to celebrate, there are several hotel bars in the resort that cater to wine enthusiasts, cocktail aficionados and casual drinkers alike, and many will also have live music. Some offer a little snack alongside your choice of beverages, ranging from a bowl of nibbles to an entire tapas board.
Think France and you immediately think of cheese, skiing and of course, wine, so what would a ski resort be without the odd wine bar. In Le Lac, Le Whitney Bar has a great selection of wines and is a cosy, fire-lit spot to enjoy at any time of day or night.
In Val Claret, La Pignatta is a restaurant with a wide variety of wines to satisfy your pallet. With amazing food on offer too, why not try out the menu while you sample a bottle of their best.
Live music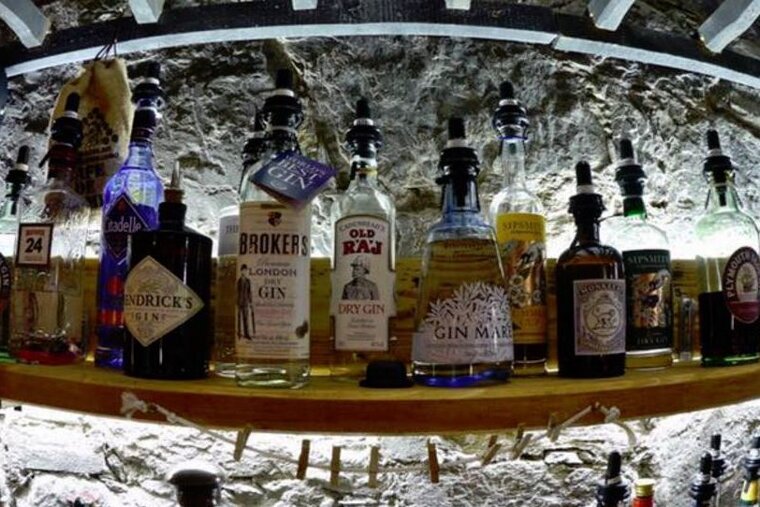 Live music is not that hard to find in Tignes. From the smallest bar to the swanky hotel lounges, there's always something on. Specific information regarding weekly line ups can be easily found by simply looking at any of the numerous information boards around resort, where each of the individual bars will post their weekly programmes and promotions.
In Le Lavachet Le Brasero Bar often has live bands, singers or DJ's playing in the evening, it's a lively place at après ski time that is popular with both locals and tourists. La Queue de Cochon is a slightly more elegant bar and restaurant offering some of the best food in Tignes, it also has live music on once a week.
In Le Lac Le Loop has in the past brought in big acts such as Ben Howard and Sunset Suns, so look out for anything they might have on the cards.
In Val Claret, Melting Pot also hosts 'Bass Station' once a month with some of the best DJ's lined up to play. The resort is always buzzing for the next one to come around, it's a live music event that you don't want to miss.
More inspiration...
Keep an eye on our Events Calendar for all the latest parties and events in Tignes.