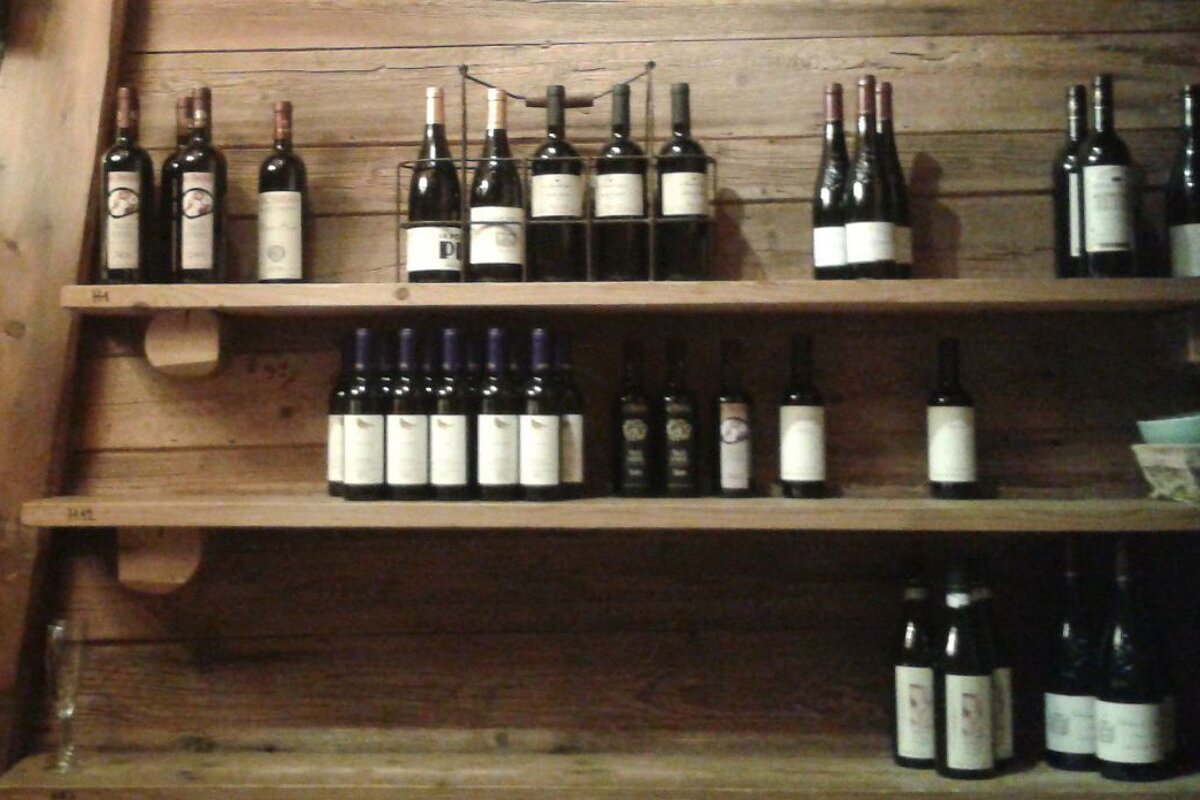 Wines & Aperitifs
A guide to Savoyard wines and Alpine aperitifs
Savoie wine has acquired a bit of a dubious reputation, probably due to the cheaper varieties offered in some chalets and budget ski-hotels over the years. However, if you want to try some local wines without incurring a bad head there are plenty that are worth discovering – look for the AOC on the label for a start. There are four departments that make up the Savoyard appellations – Savoie, Haute-Savoie, Ain and Isère.
White Wines - most Savoie white wines are light, dry and best enjoyed young
Chignin is a dry white wine combining fruit flavours such as apples with the scent of white flowers such as acacia. Along with Apremont, Abymes and Montmelian it is one of the most common white wines on a typical Savoyard 'carte du vin'. They are all dry and fruity with a fresh fragrance.
Crépy originates from the hillsides just south of Lake Geneva and is a light dry wine made from Chasselas grapes. It has a unique flavour with elements of hawthorne and flint stone. Other wines from the Lake Geneva region include Marignan, Marin and Ripaille.
Rousette de Savoie is either made exclusively from the Alsette grape variety, or sometimes blended with up to 50% Chardonnay. It originates from Cyprus and is thought to have been introduced to the Alps during the crusades. It has a high acidity and is a full bodied dry white with flavours of minerals, bergamot, honey and hazelnut.
Seyssel is a sparkling white wine dating back to the 12th century. It is renowned to be of excellent quality and is marked as brut, dry or demi-sec.
Ayse wine is produced on the banks of the river Arve, in the district of Bonneville.
Red Wines – there are only really two notorious Savoyard red wines
Gamay bears the name of the vine from which is it produced, the most famous variety is the Chautagne. It is a lively full-bodied red wine with a fruity flavour.
Mondeuse also bears the name of its vine and the best is reputed to come from Arbin. It matures well and has flavours of strawberry, raspberry and violet.
The local digestif, Genépi, is made with a plant found at high altitude, and you'll either love it or loathe it. It is a strong liqueur with a flowery, herbal flavour. The genépi plant is protected in many parts of the Alps and the picking of them is often restricted.
Chartreuse is another one to try. It has a long history and was originally distilled by the monks of the Grand Chartreuse Monastery as long ago as 1605, after whom it was named. It is flavoured with 130 herbal extracts and has such a wide spectrum of flavour that it can taste entirely different depending on the temperature at which it is drunk. A few drops can also be added to flavour cocktails. It is renowned to be a good remedy for colds and flu, it is even stocked in some French pharmacies!
In some restaurants meals are traditionally finished off with a Grolla, a wooden dish with pouring spouts to drink from that originated in the Aosta Valley in Northern Italy and has spilled over into some parts of the Alps. It is filled with hot coffee and alcohol before being passed around the table for everyone to sip from a different spout - watch out as it's lethally strong!