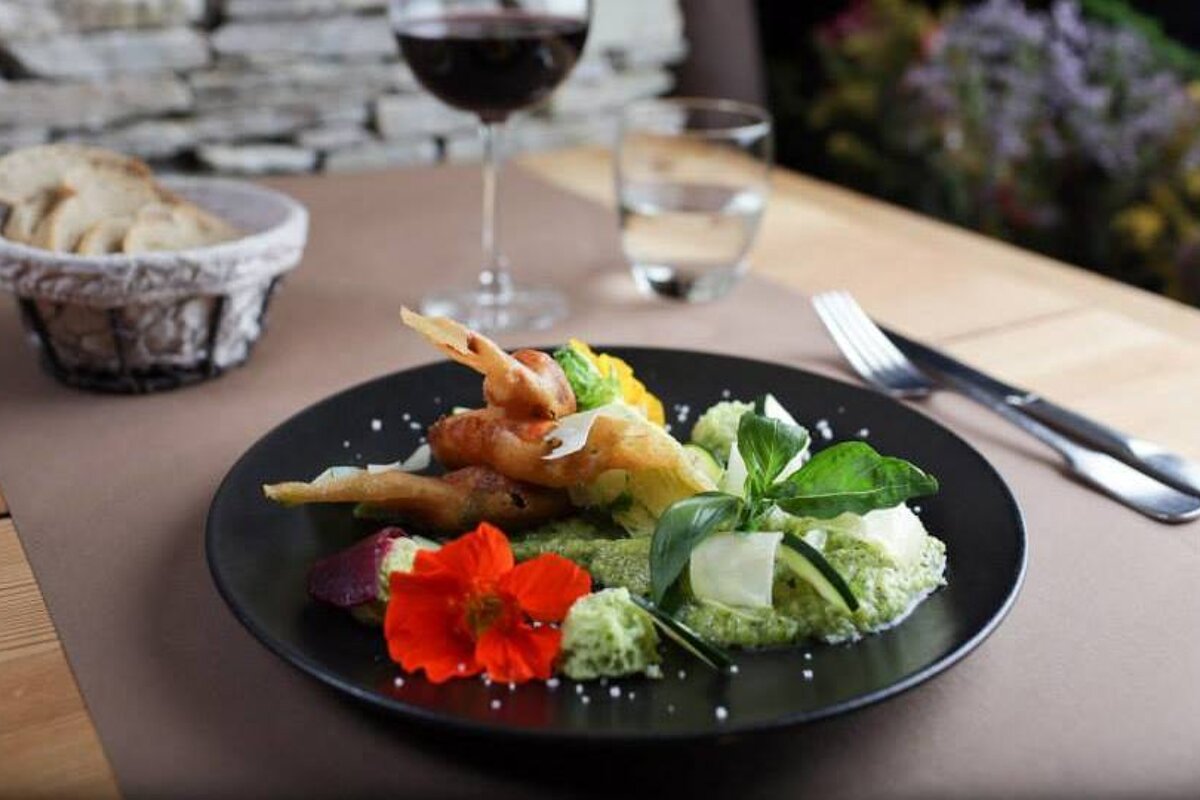 © La Ferme des 3 Capucines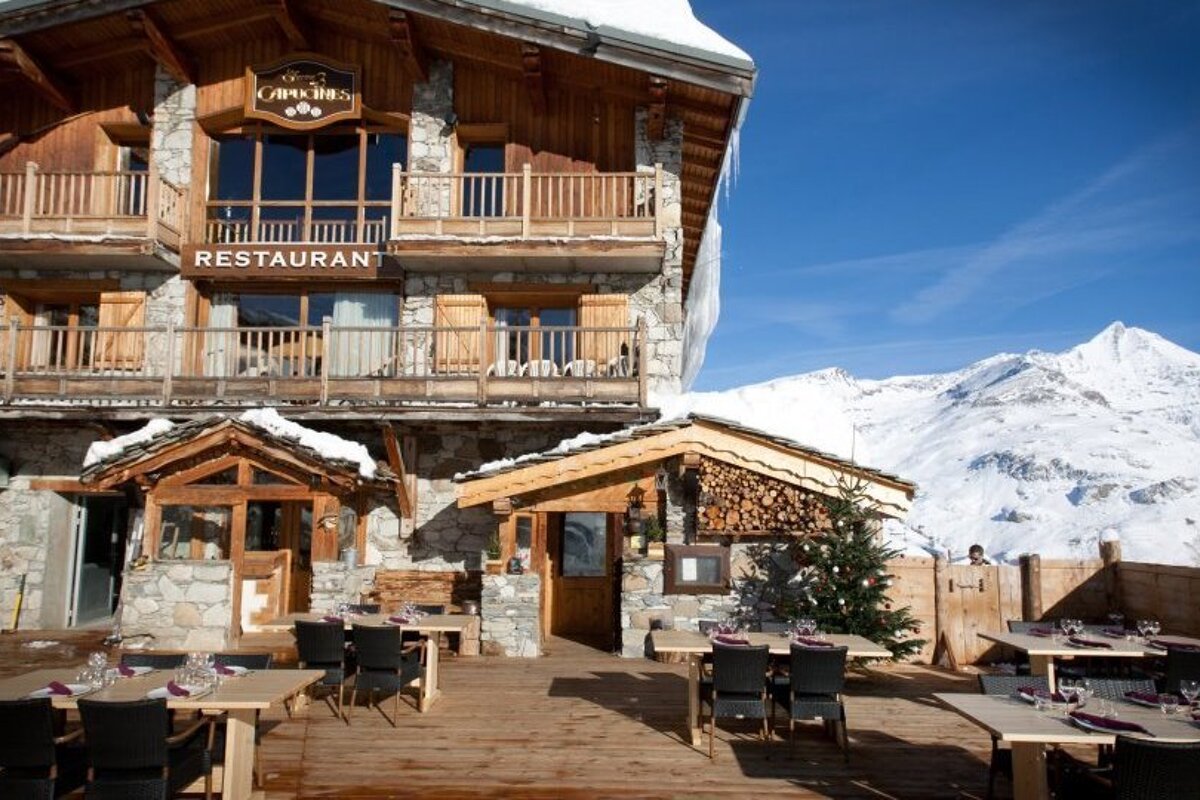 © La Ferme des 3 Capucines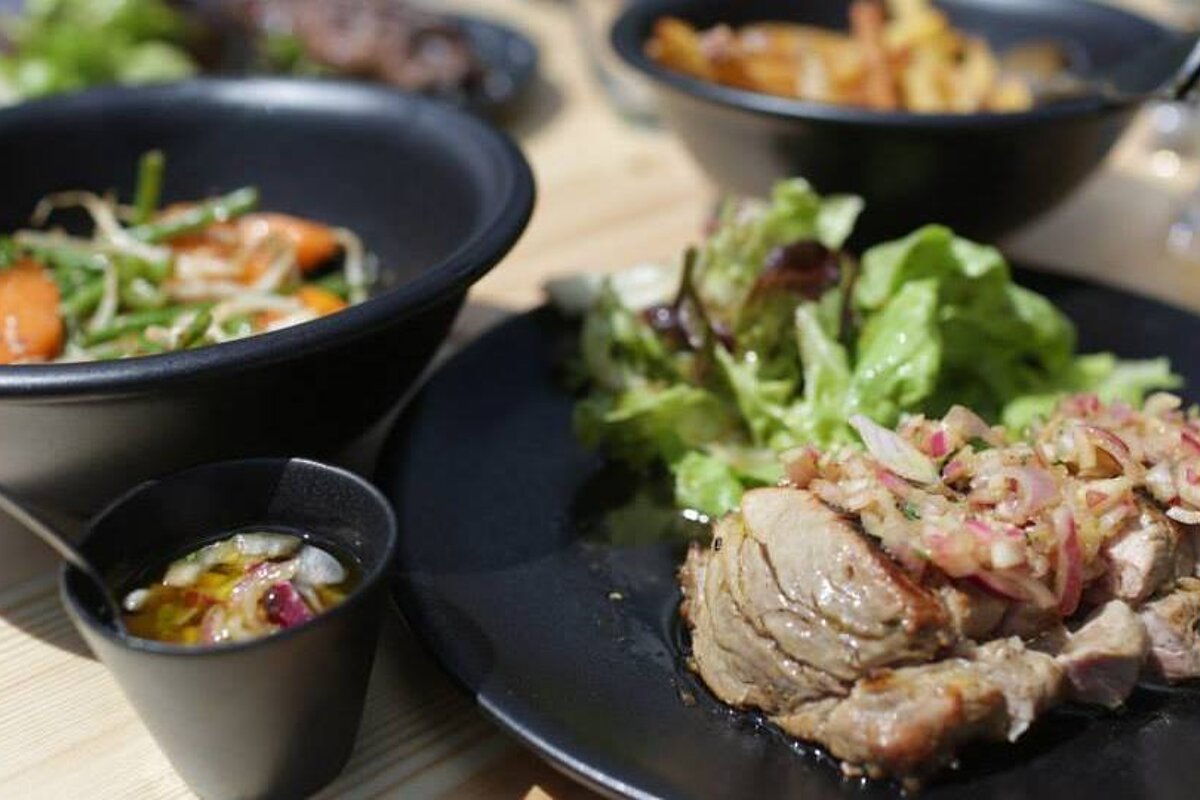 © La Ferme des 3 Capucines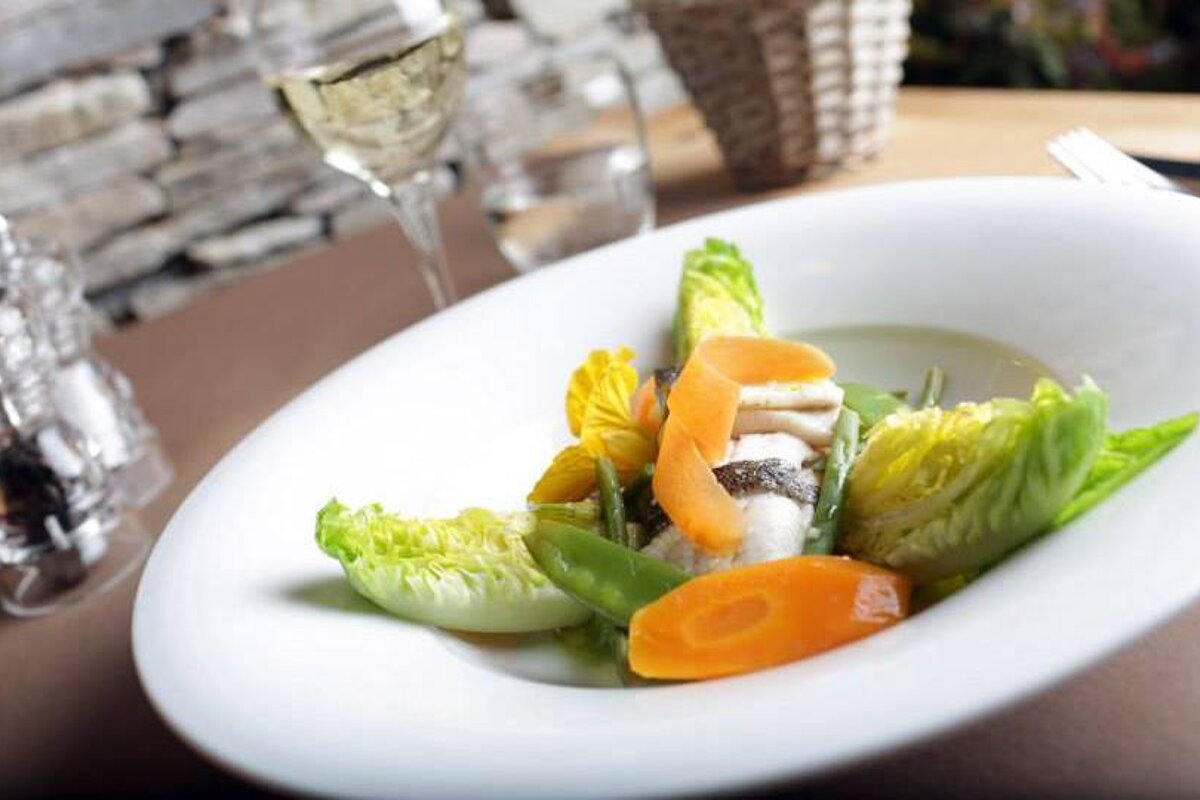 © La Ferme des 3 Capucines
La Ferme des 3 Capucines Restaurant, Tignes
Savoyard cuisine & excellent atmosphere
Located in Tignes le Lavachet, this restaurant serves Savoyard specialities in a cosy atmosphere. It is a great pace to go with friends, family or for a romantic meal.
Serving fondue, tartiflettes and many more traditional Savoyard and French specialities, you can treat your taste buds at this restaurant. With friendly staff and a lovely atmosphere, it is definitely worth a visit whilst in Tignes.
Booking is recommended (only by phone), especially for larger parties.
Visitor comments
Check out our very own review.
"Slightly off the beaten track, but easy to get to this is a gem. We were a party of 9 aged from 8 to late 60's and everyone loved it. The kids loved the view over the goats and furry chickens...yes you read that right, furry chickens! The Dad's love the meat and the superb wines. Give it a go and you will not be disappointed." - Trip Advisor
"One of our favourite nights out in the alps, totally authentic Savoyard restaurant with amazing fondue and raclette using cheeses they make on site. The fondue with local cider rather than wine was delicious and we couldn't match the table next to us who ate a whole half raclette but we had a good try. The staff were friendly, even though we were last out!" - Trip Advisor
"I would highly recommend this restaurant. It is clearly the best restaurant in Tignes. Superb food and a very extensive wine list. The Cafe Gourmand dessert is well worth leaving room for." - Trip Advisor
Location
Tignes - Le Lac / Lavachet, Tignes