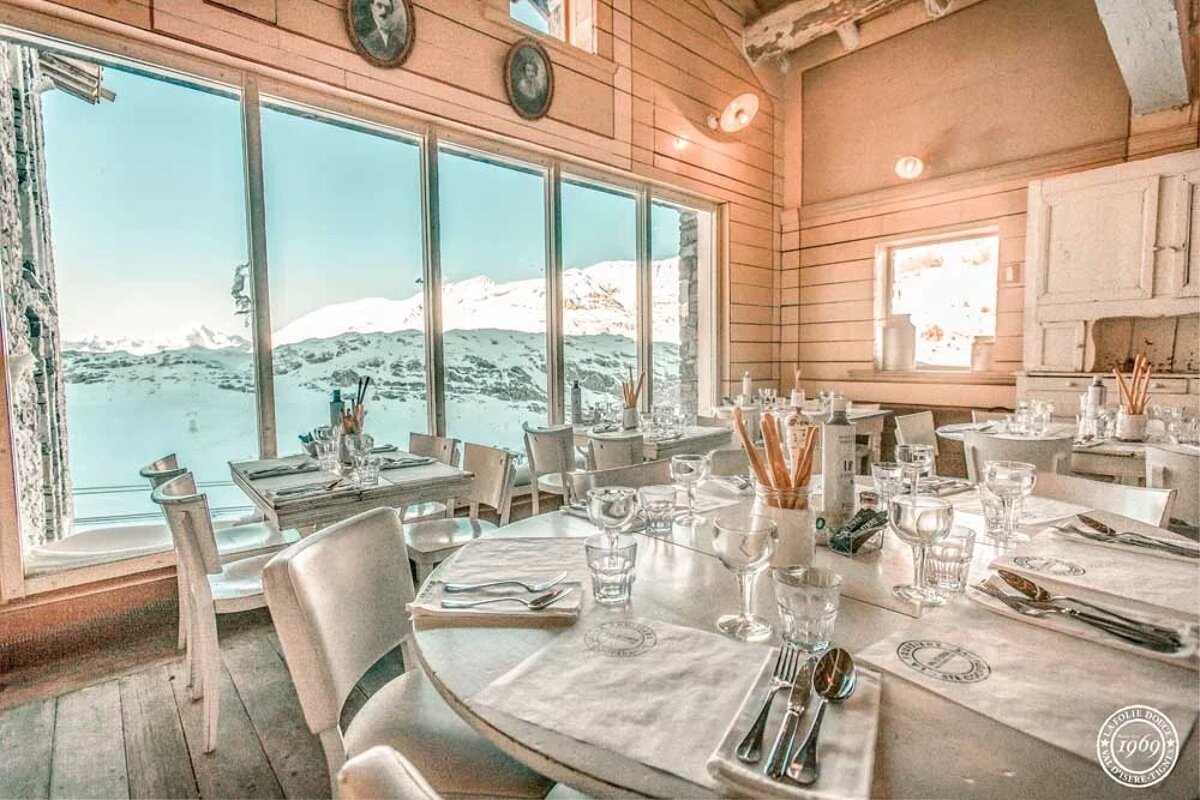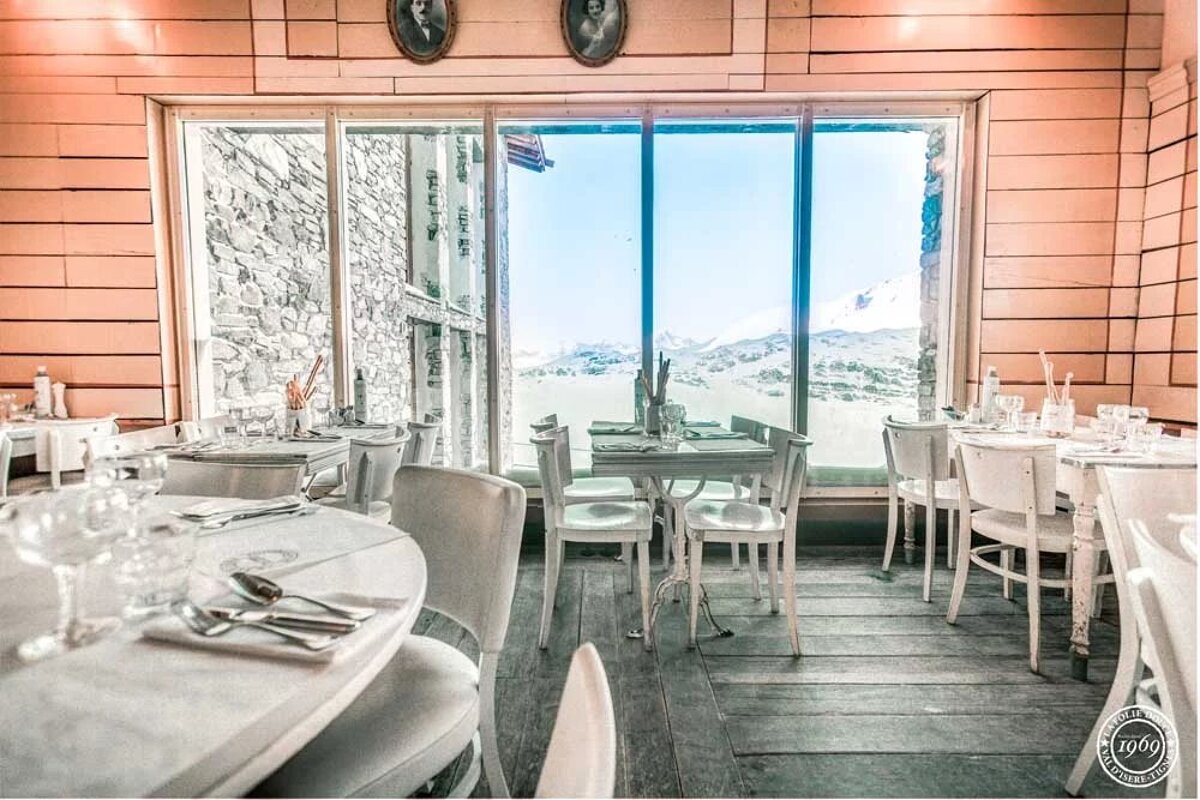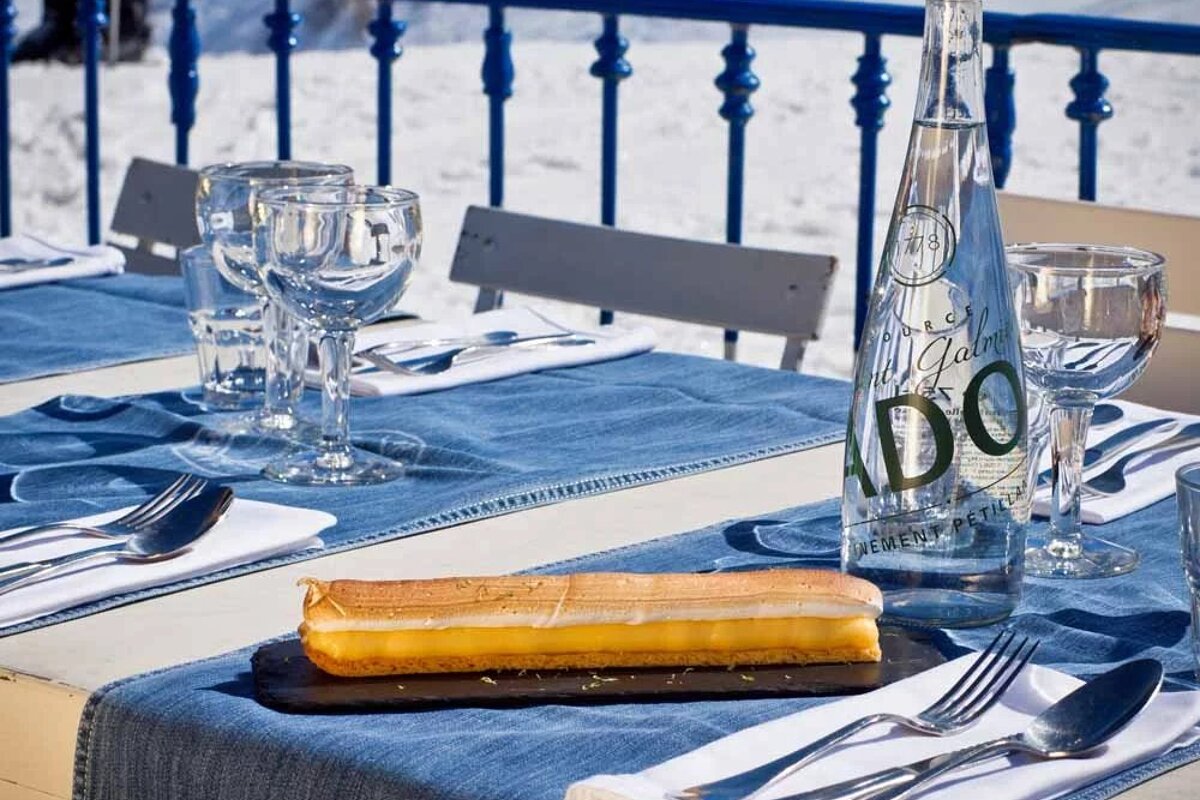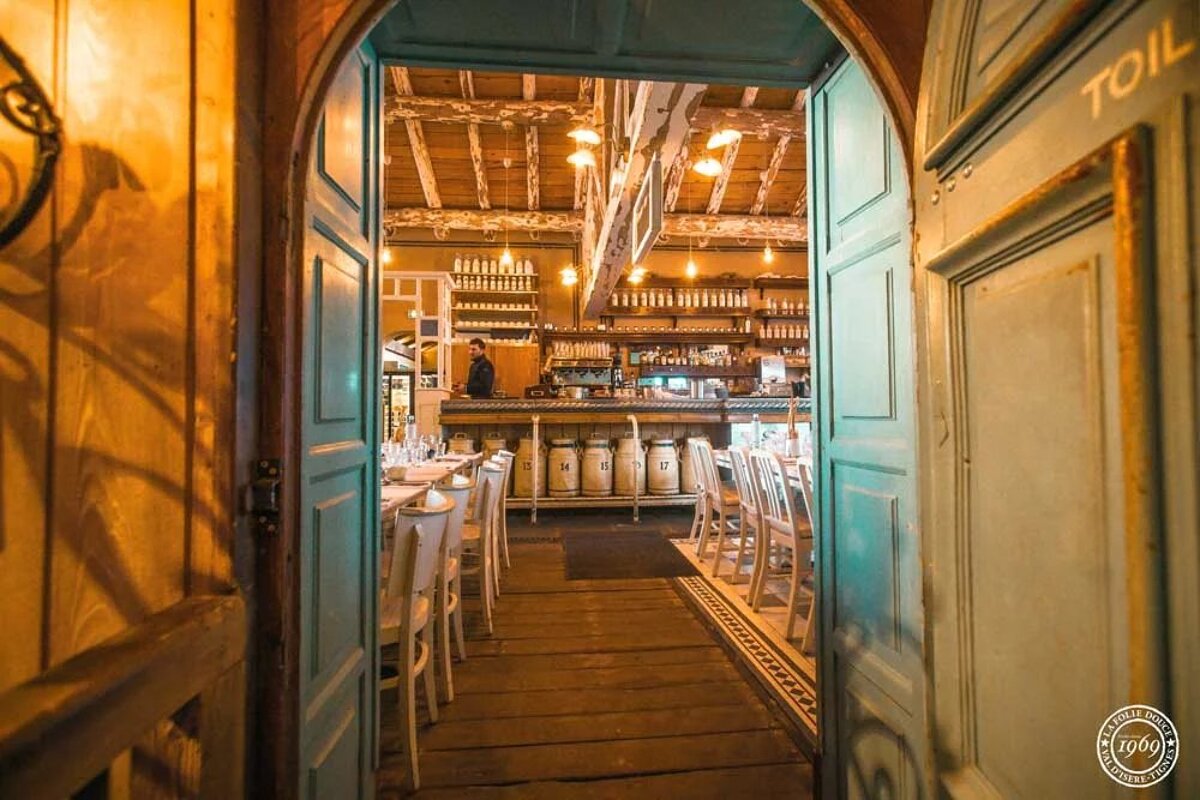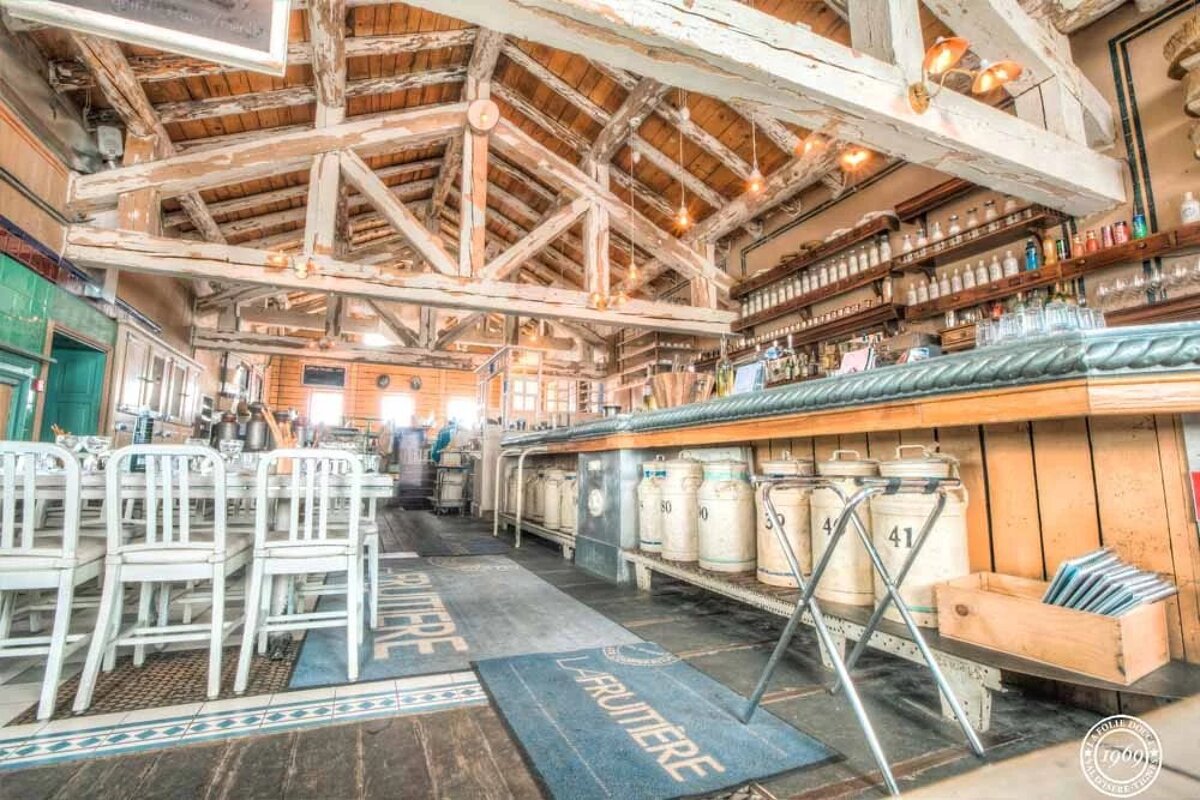 La Fruitière Restaurant, Val d'Isere - Bellevarde
Contemporary cuisine in a trendy setting at the famous La Folie Douce
Located at the top of the Daille bubble, within the celebrated La Folie Douce après-ski and gourmet hotspot, La Fruitière serves delicious modern dishes based on traditional flavours.
In the old days, "Fruitière" described a dairy co-operative, mainly producing cheese. This contemporary restaurant has been largely inspired by this traditional mountain way of life both in its menu and décor.
Ice-cool design and a fireside warm welcome go hand in hand here. Their menu features local and regional produce ingeniously brought to the table by head Chef Franck Mischler and his team. Some of the highlights on offer include homemade duck foie gras, special Monsieur Yves Papin's oysters, classic 100% beef steak tartar, roasted leg of lamb or the traditional Fruitière tiramisu. They also serve daily 'plat du jour' and roast specials, as well as a selection of vegetarian dishes. The restaurant is open daily from midday to 15:30.
This is not the only restaurant available at La Folie Douce. Just next door, La Petite Cuisine serves local favourites in a canteen-style space. At The Butcher, on the sun terrace, you can enjoy a quick but tasty lunch; choose from burgers, hot dogs, sandwiches, paninis, crepes, waffles and a lot more from 12:00 (take away available).
Alongside this generous and gourmet kitchen, they have an impressive cigar, cheese and wine cave, called "Les 3 Caves", where the best cheeses from the Savoie area rub shoulders with classic vintages and new wines selected by their head sommelier. Open from midday to 15:00, 7 days a week.
After lunch, enjoy La Folie Douce's famous parties. Every day from 13:00, the best performers, dancers, musicians and DJs gather on the terrace of this clubbing hotspot for a cabaret show and, from 15:00, La Folie Douce turns into a club for the ultimate après-ski experience.
To book in advance, please contact them by phone or e-mail: 07 72 29 17 83 – administratif@lafoliedouce.com
Visitor comments
Read our review of La Fruitière.
"The food was exceptional even by France's high standards. I would highly recommend the onion soup, as well as the chicken dishes. We also ordered the plat du jour, which was an amazing ossobucco over tagliatelle with fresh tomato sauce. As you eat, you'll be able to watch the lunchtime show at the La Folie Deuce next door. We did not partake in the desserts, but they also looked outstanding. The service was warm and efficient. Highly recommend making a reservation in advance, as they are very popular." - Trip Advisor
"We lunched twice in La Fruitiere during our ski week in Val D I'sere once inside and once outside. I love this restaurant there is a wide choice of food which is fresh and well cooked and the portions are very generous. But just as enjoyable as the excellent food is the people watching where it seems as many people go to pose as to ski. It is advisable to book a table in advance and sit inside when the weather is grim and outside when the sun is shining." - Trip Advisor
"This restaurant is my favourite across all the Alps. The Beef stew is off the scale great. It's not expensive when compared to many of the other restaurants in the resort and you get value for money, it's cheap when compared to eating in a regular Swiss mountain restaurant. The staff are always friendly and the quality always high. I've been eating here for about twenty years and cannot recommend it enough." - Trip Advisor
Contact
Address
Telecabine de La Daille
73150
Location
Tignes Valley, Tignes