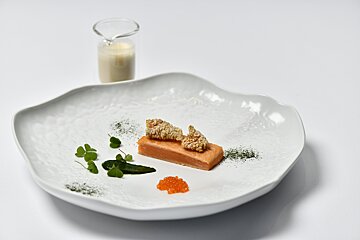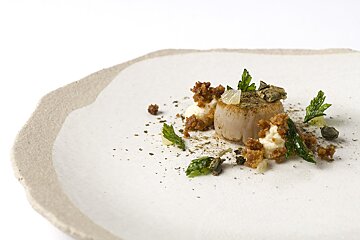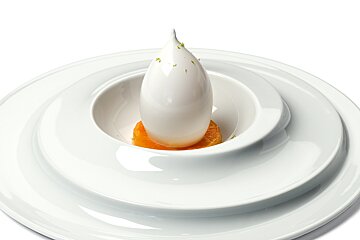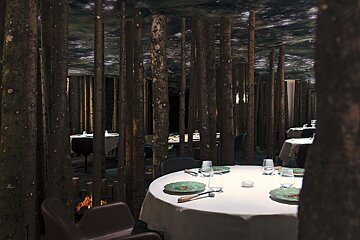 Ursus Restaurant, Tignes Val Claret
Michelin-starred restaurant in Tignes that brings the foods of the forest to the customer
Situated within the five start Hotel Les Suites du Névada, this restaurant offers 12 tables and 45 seats and delivers a unique gourmet experience.
Chef Clément Bouvier devised the concept for this fine restaurant while walking in the forest: "I love going for a walk in the forest to pick my own food. It is also during one walk that I came to this little crazy idea… Sharing this pleasure with others. And since I could not bring everyone with me during my walks, I decided to bring the forest back to them!"
At this restaurant, you'll feel like you're in the middle of a forest. Almost 400 trees have been used to decorate its interior while its dishes, served as part of three differently priced tasting menus, are made with local, seasonal produce.
Location