© CGH Hotels, Residences & Spas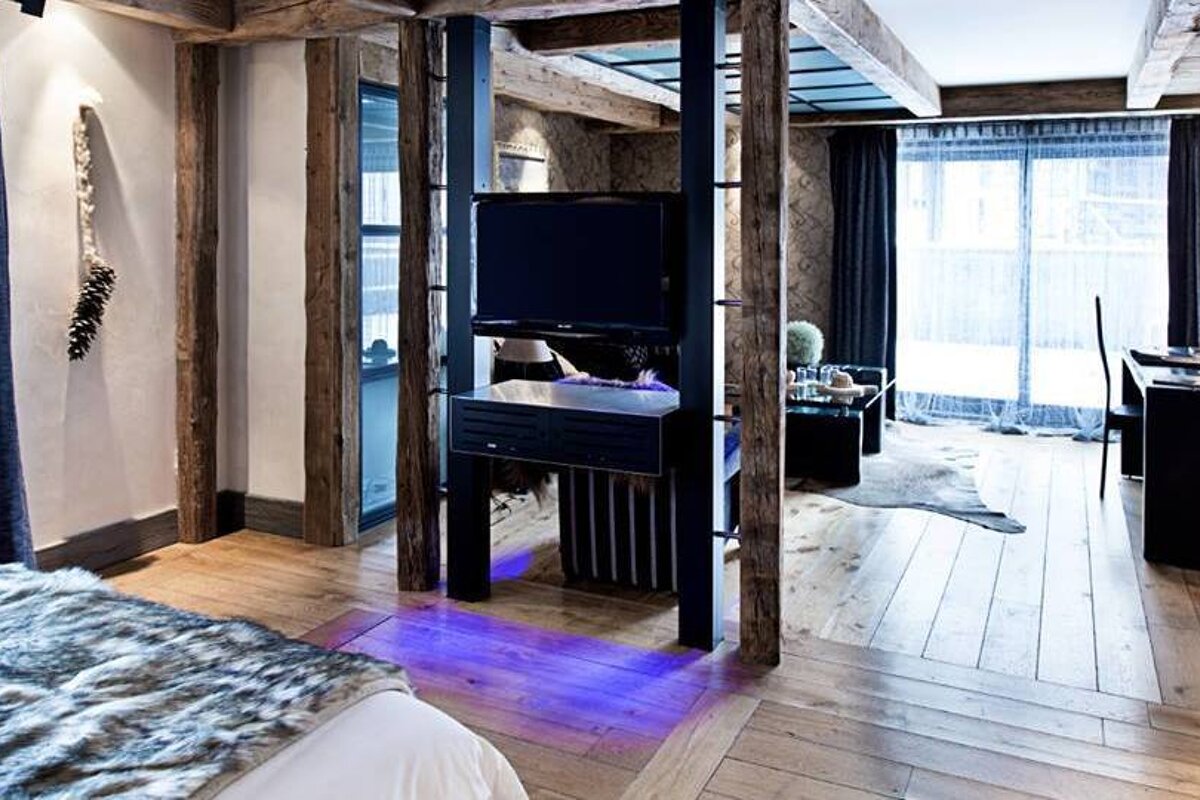 © CGH Hotels, Residences & Spas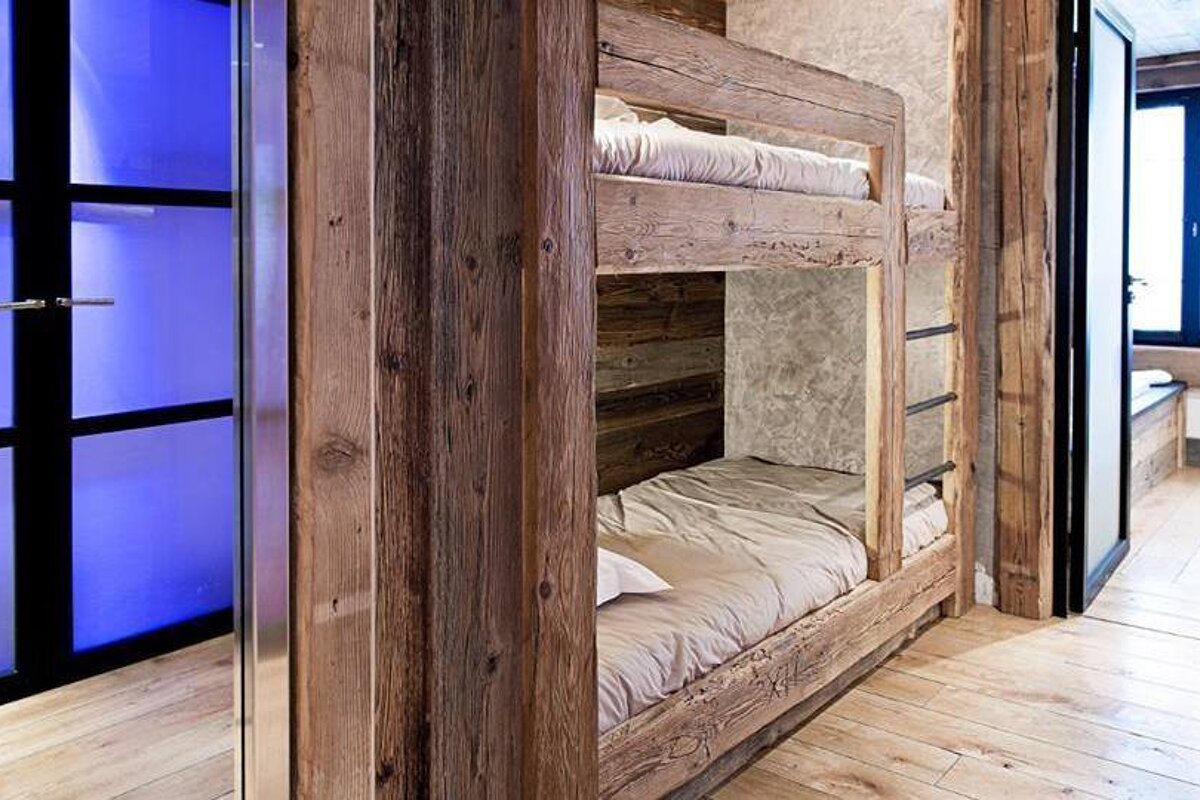 © CGH Hotels, Residences & Spas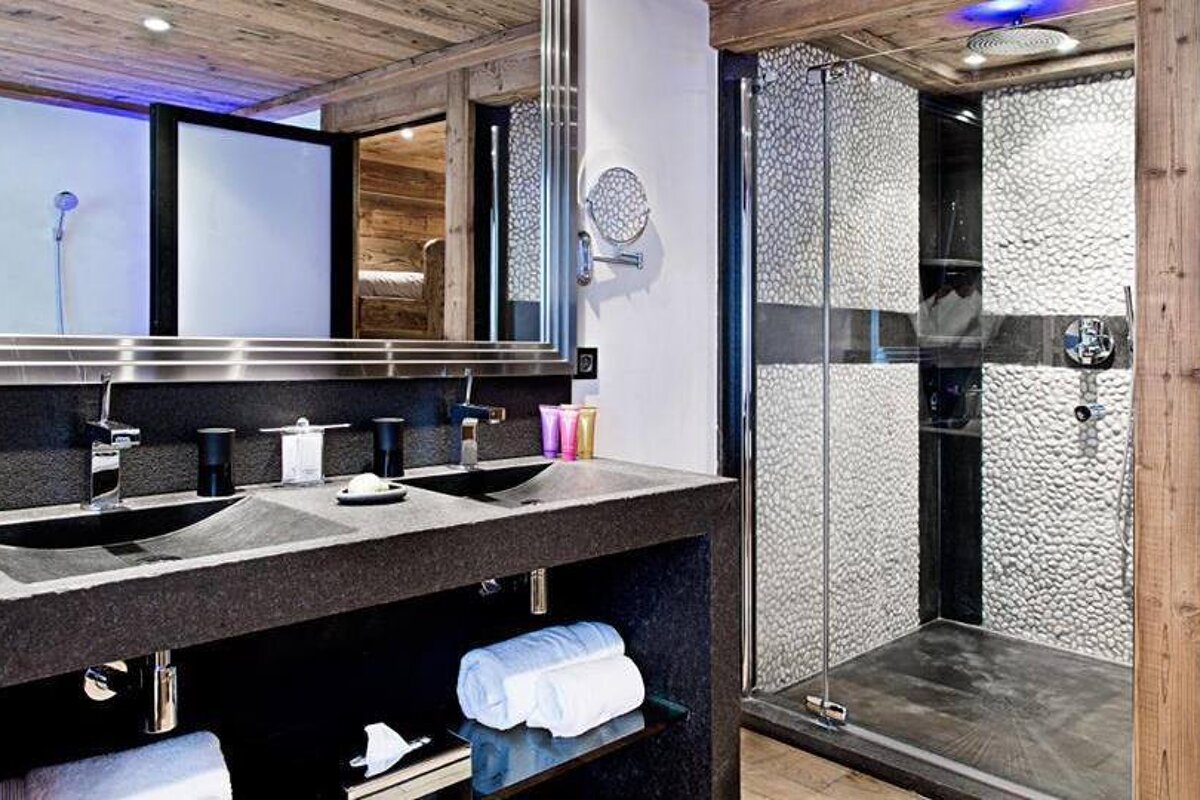 © CGH Hotels, Residences & Spas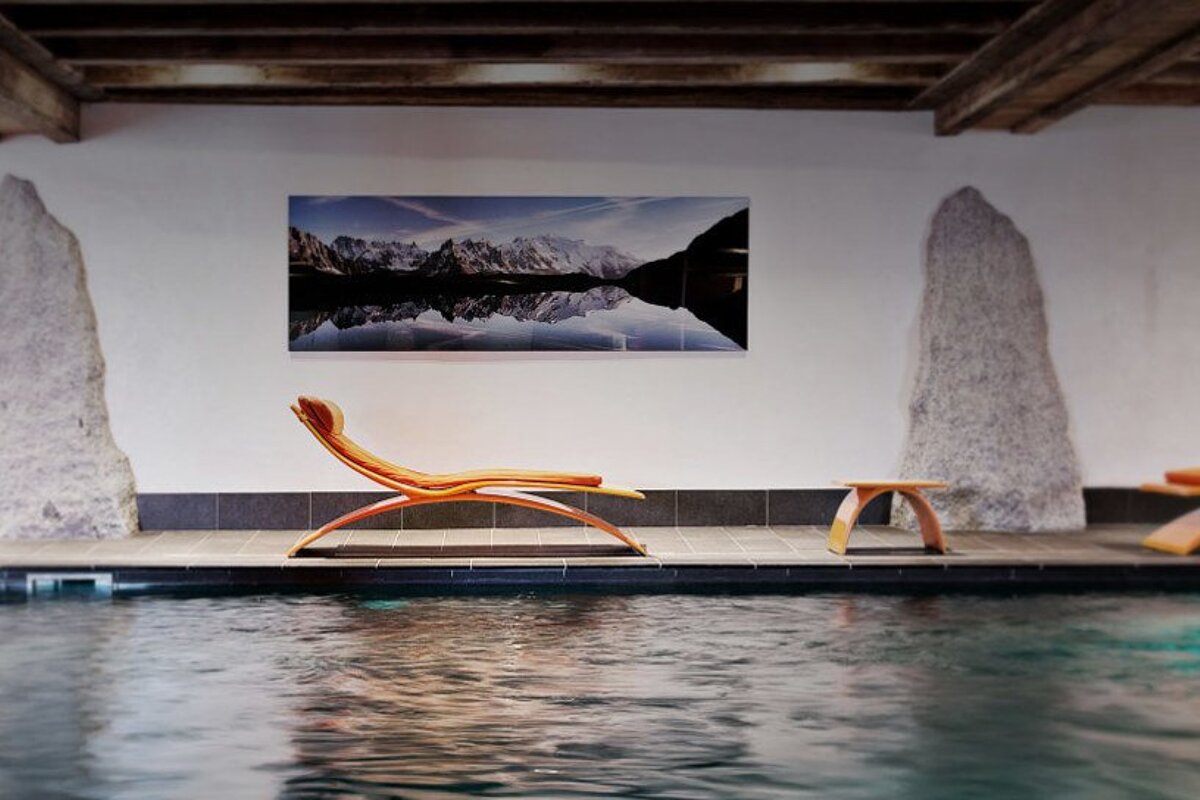 © CGH Hotels, Residences & Spas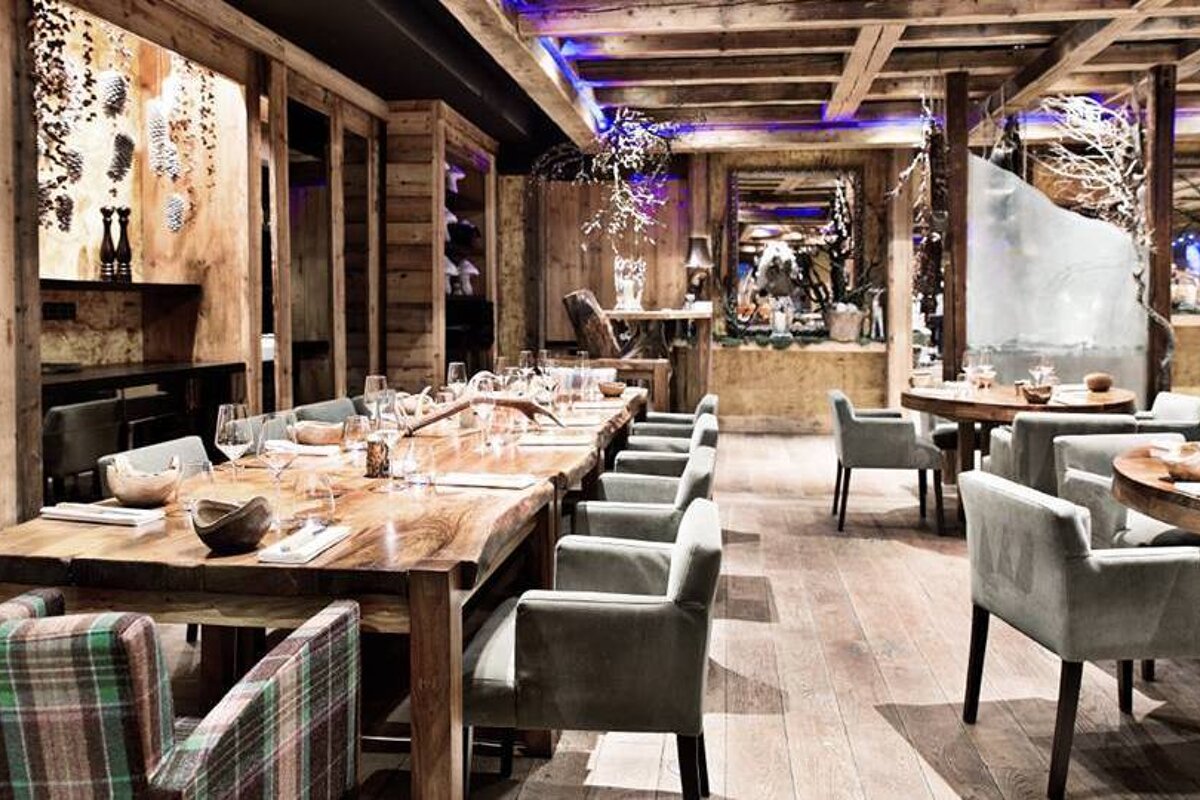 © CGH Hotels, Residences & Spas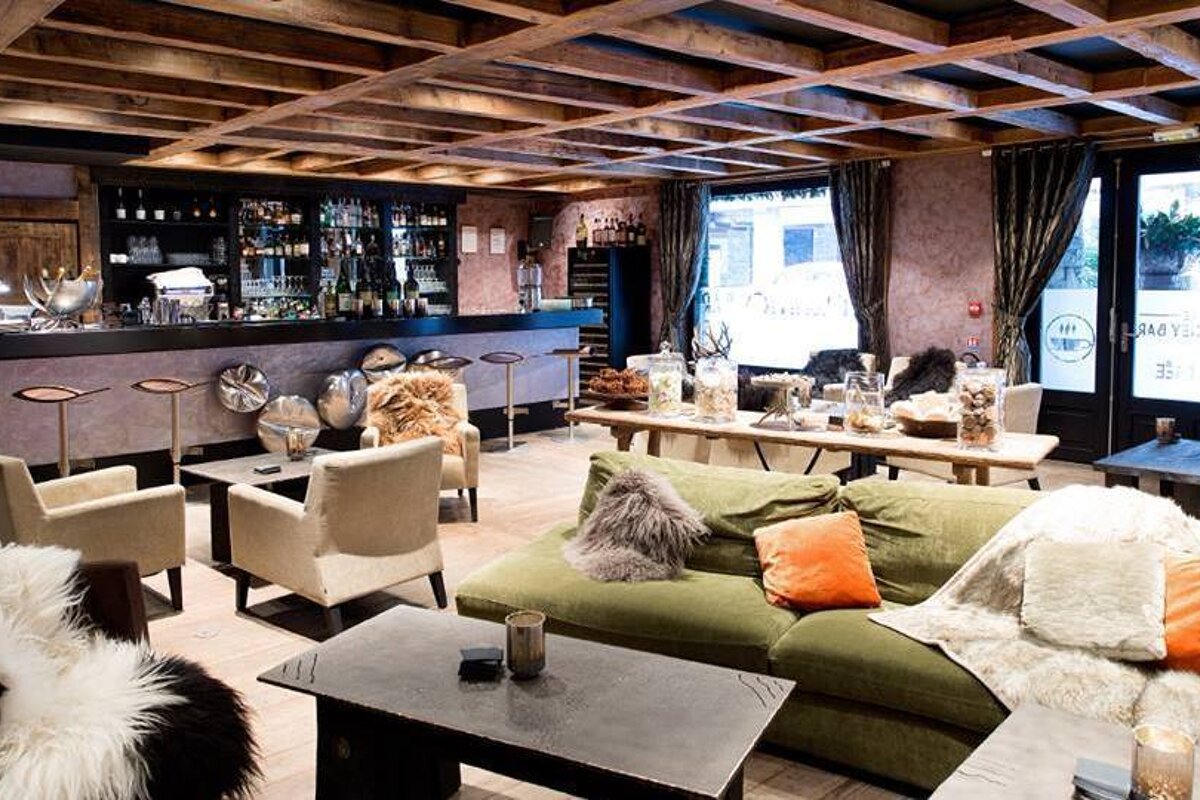 © CGH Hotels, Residences & Spas
Les Suites du Nevada Hotel, Tignes - Val Claret
Luxury 5-star hotel with spa in the centre of Tignes
The first 5-star hotel to open in Tignes, it offers 31 rooms and suites with all comforts and luxuries, including a spa, restaurant and bar.
There are 31 large rooms and suites, measuring between 25 and 75m2. They have been decorated by owner Catherine Bouvier in a contemporary mountain style, combining regional crafts and modern art.
The hotel has an indoor car park and valet parking, as well as hairdresser and fitness centre. There is also a mountain fireside bar and a decoration boutique.
Reviews
238 verified reviews by
The Pool
The wellness area is located at the heart of the hotel. There is an indoor swimming pool, jacuzzis, saunas, and hammams. Body care and massages are also part of the offer of the house.
The Restaurant
The restaurant, La Table en Montagne, is organised around a shared table where fresh meat and fish is cooked on hot stones together with vegetables. They also serve Savoyard dishes such as tartiflette, fondue, duck or polenta. Their famous dessert, the 'Gateau de Savoie' is also placed whole in the centre for guests to cut into.
Visitor comments
"This is by far the nicest ski-resort hotel we have ever stayed in. The rooms are luxurious and beautifully decorated. The breakfast is delicious and the dinner is Michelin star quality. The staff are super helpful and lovely. Tignes is lovely but I'm almost glad it's a rainy day, so we can just stay in and enjoy the cosy suite. The spa area is great too. We will definitely be coming back." - Trip Advisor
"The hotel is well situated in Val Claret and there is a possibility of leaving your ski equipment in a ski shop close to the slopes, which is very convenient. The rooms are spacious in comparison with other hotels in French Alps. The SPA/swimming pool/ fitness area is very nice and well equipped. There is a nice bar in the hotel with a good choice of cocktails. The breakfast is excellent." - Trip Advisor
"We spent a great weekend in July. The hotel provided an excellent low-cost rate for the quality of the service, accommodation and food. It is located in the top part of Tignes, close to glacier lift. Nice spa and gym." - Trip Advisor
Location
Tignes - Val Claret, Tignes