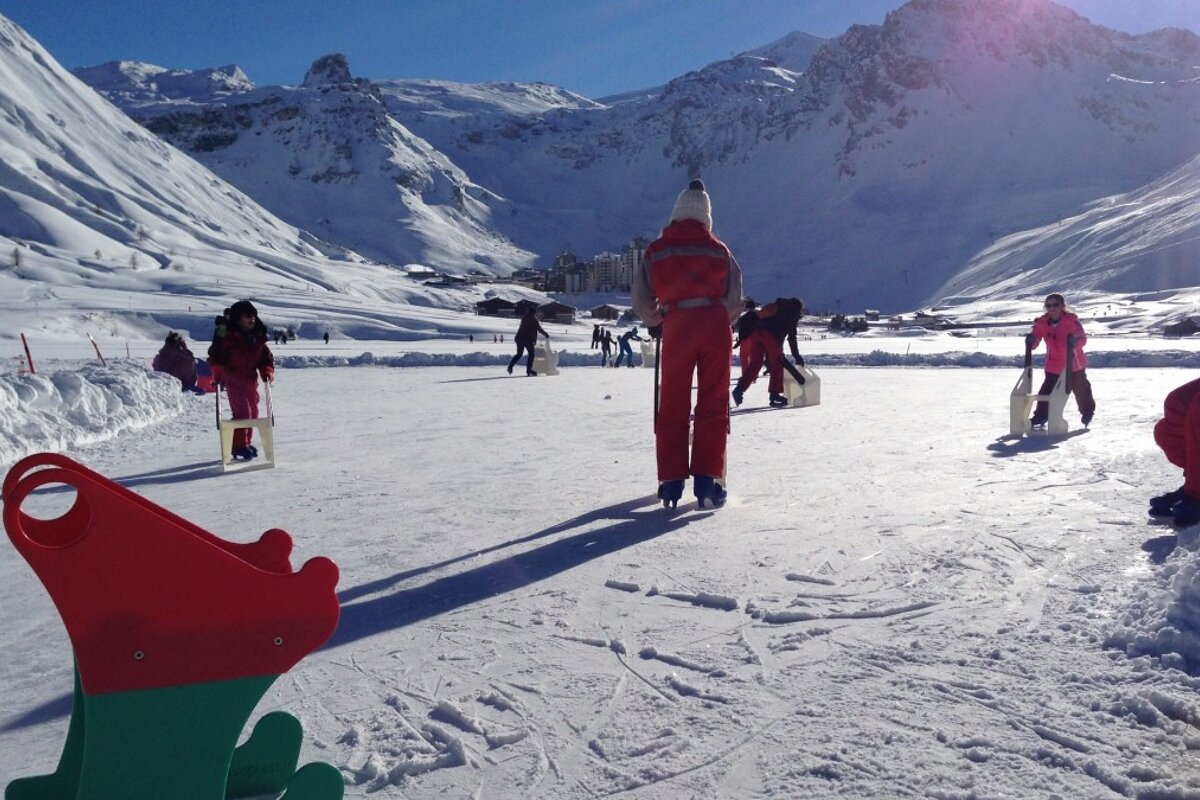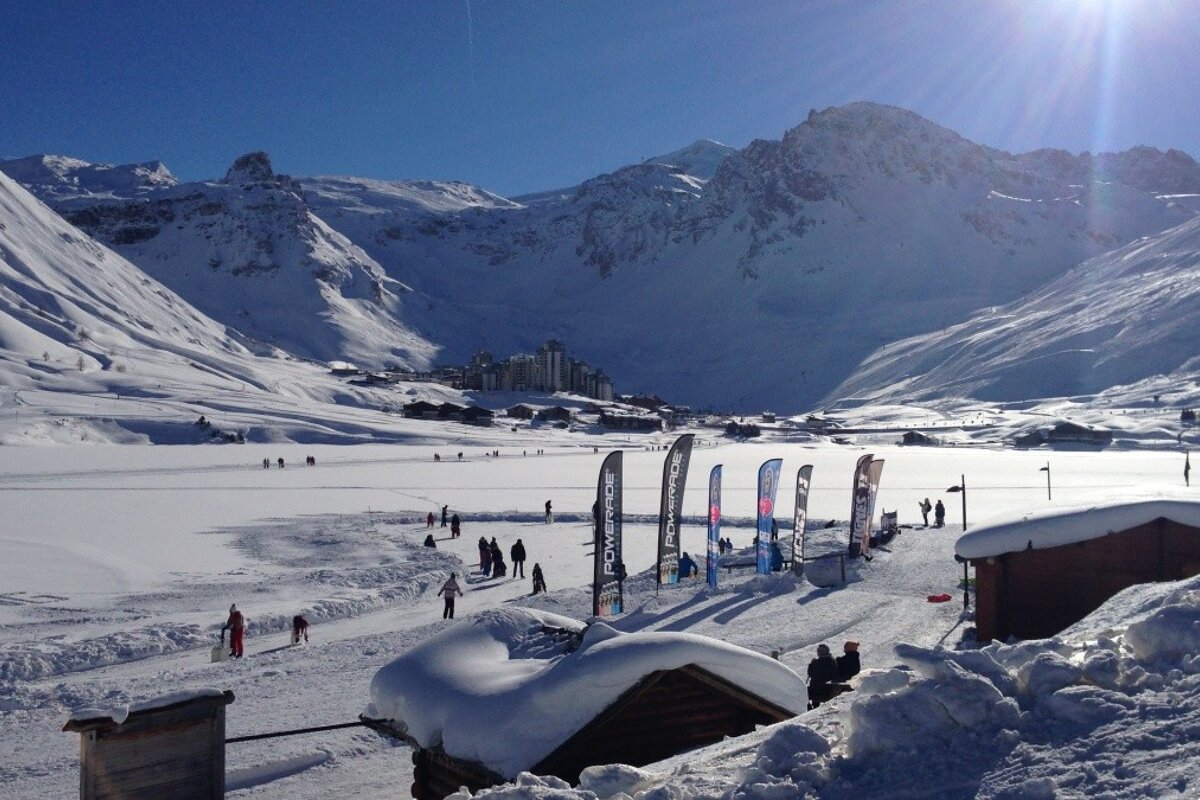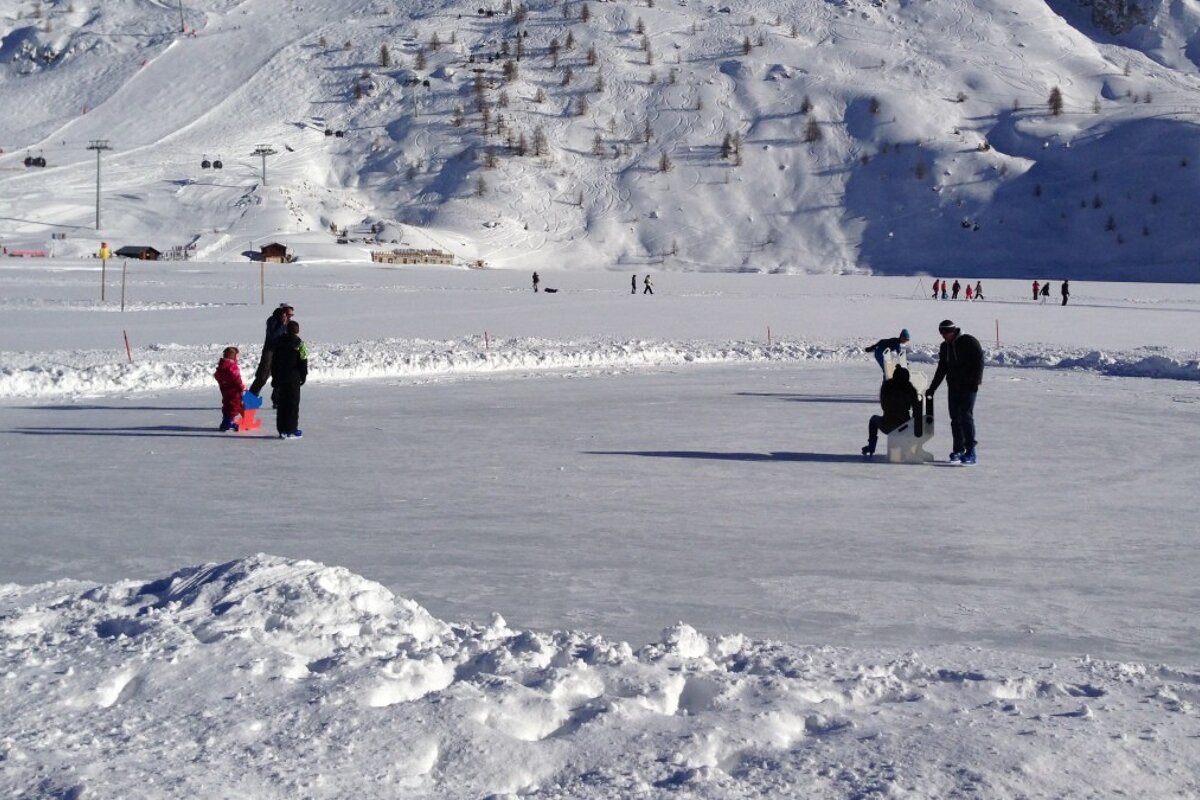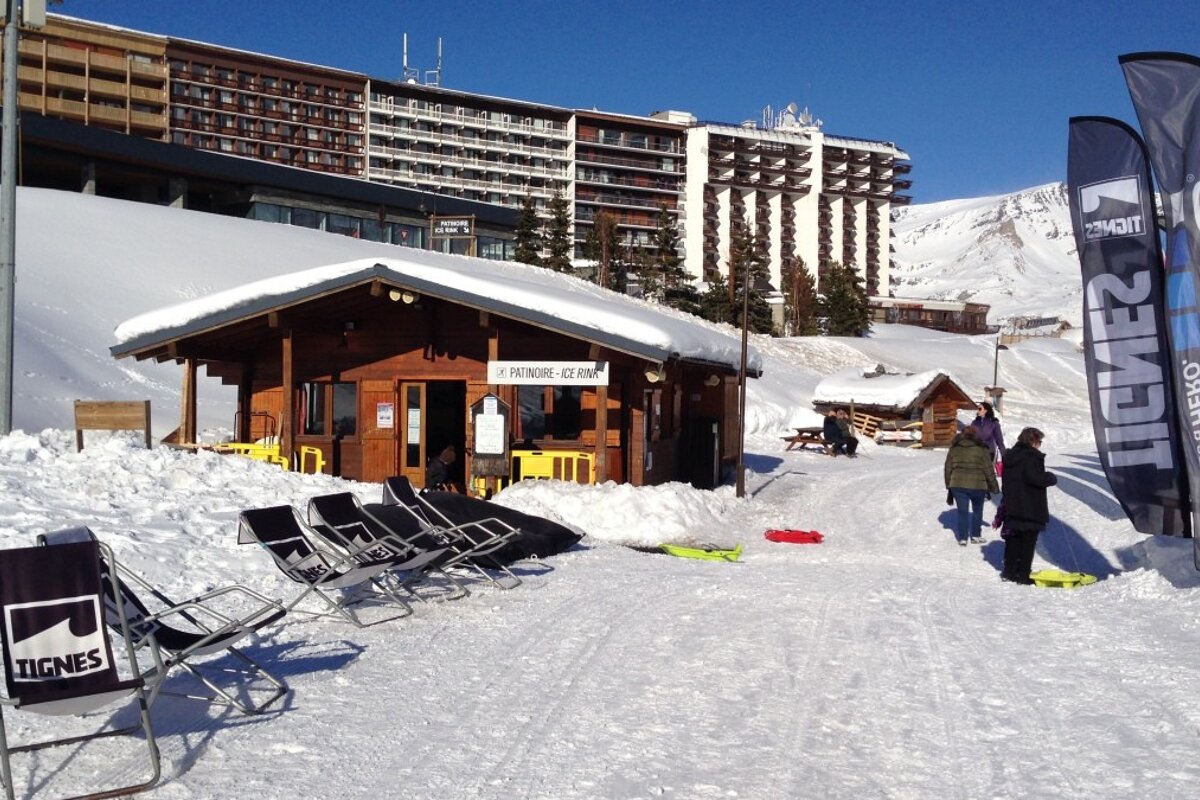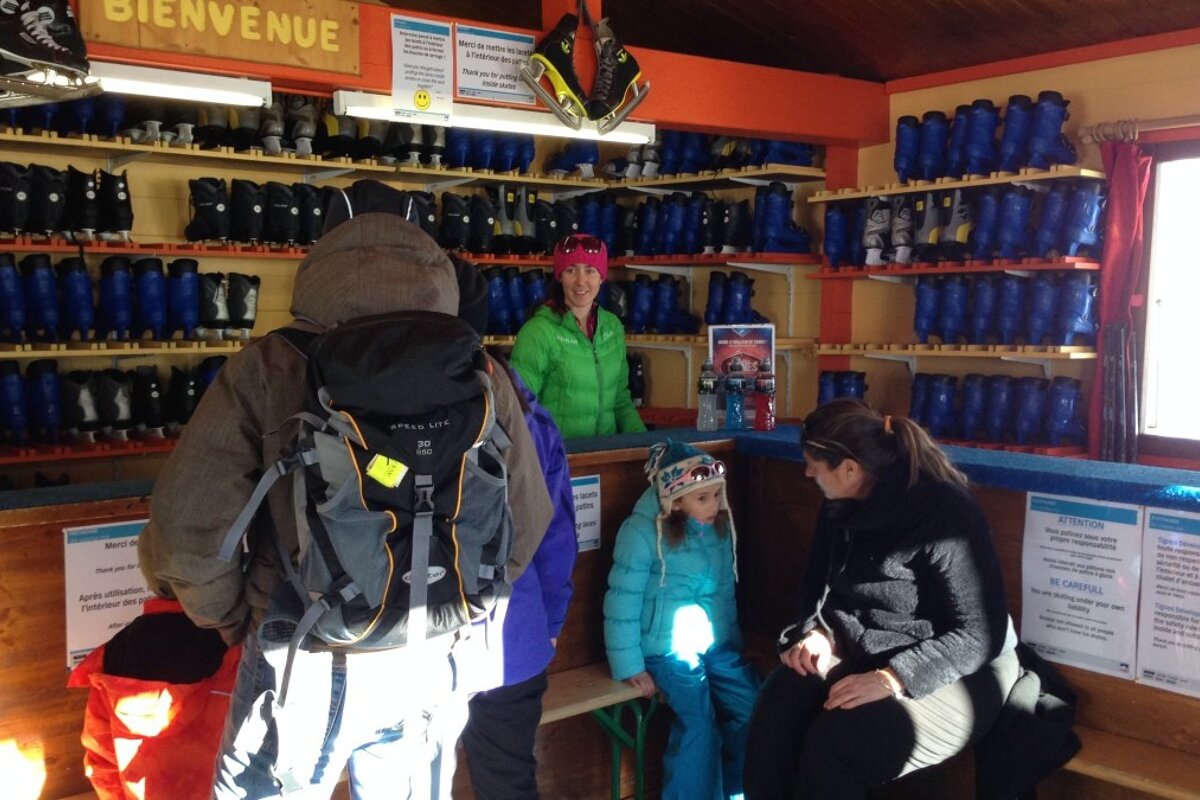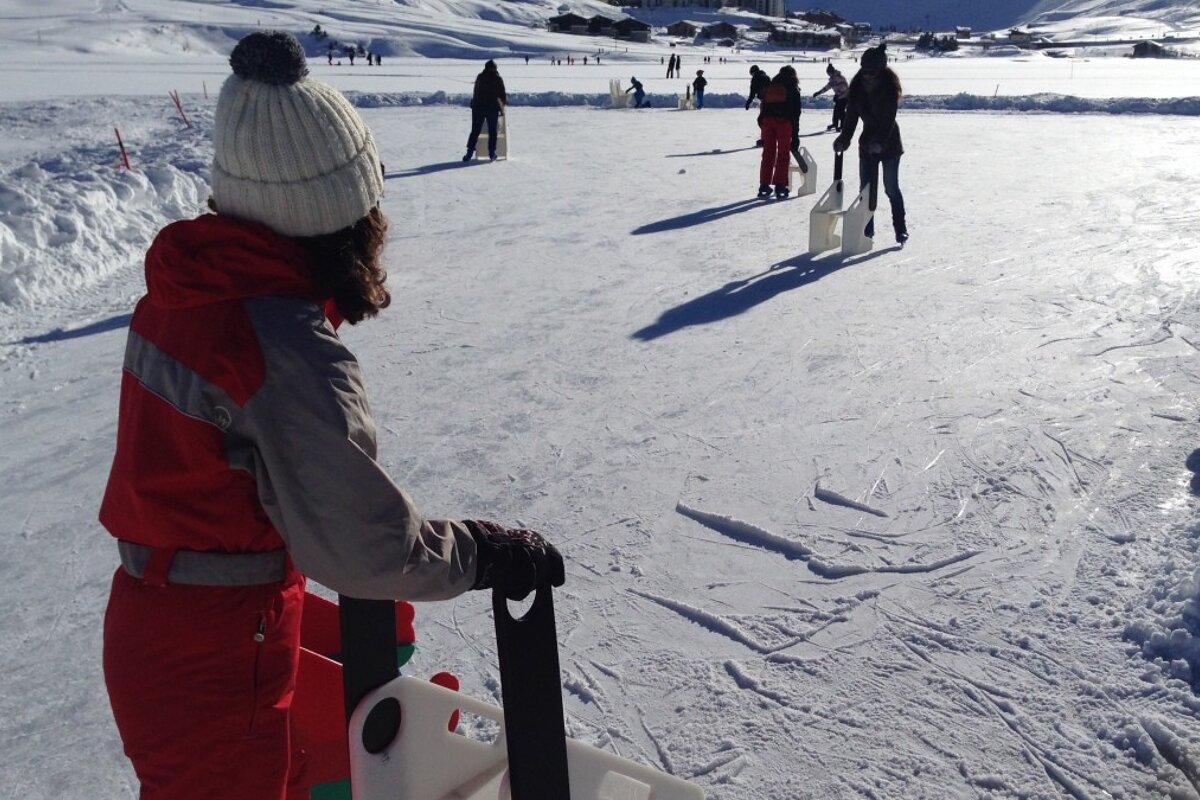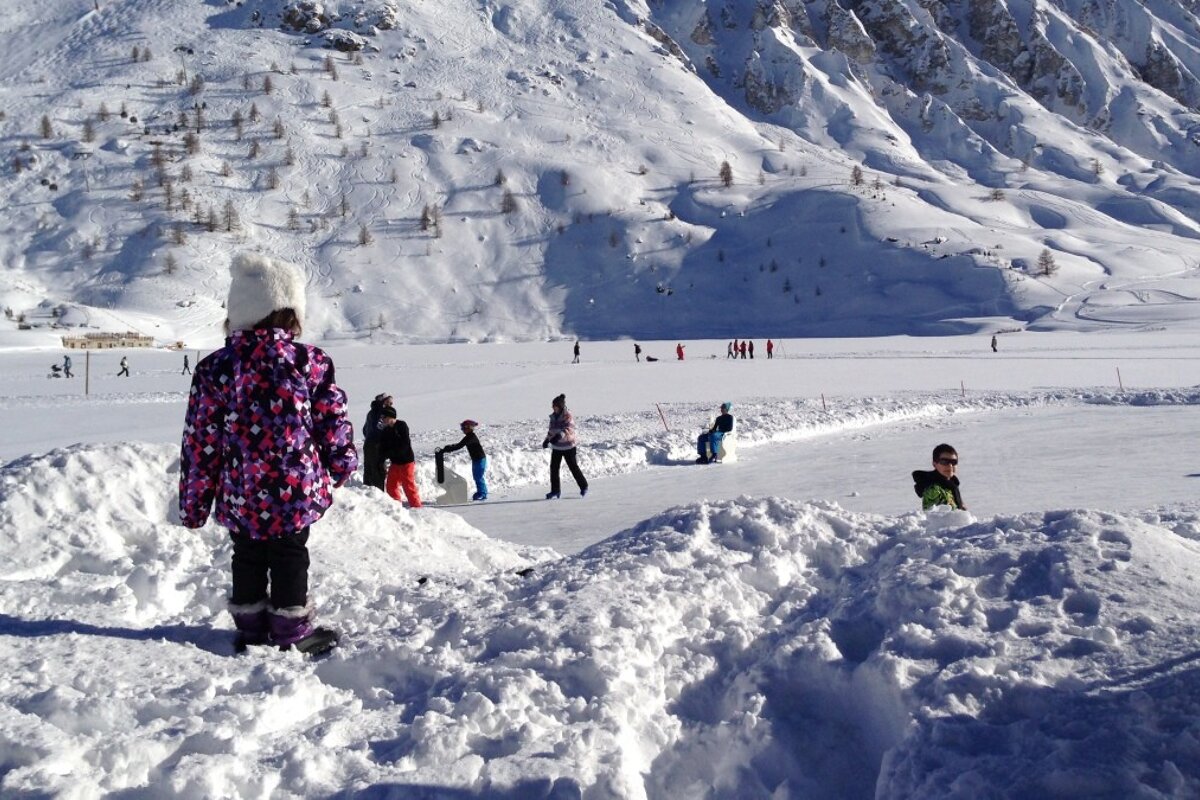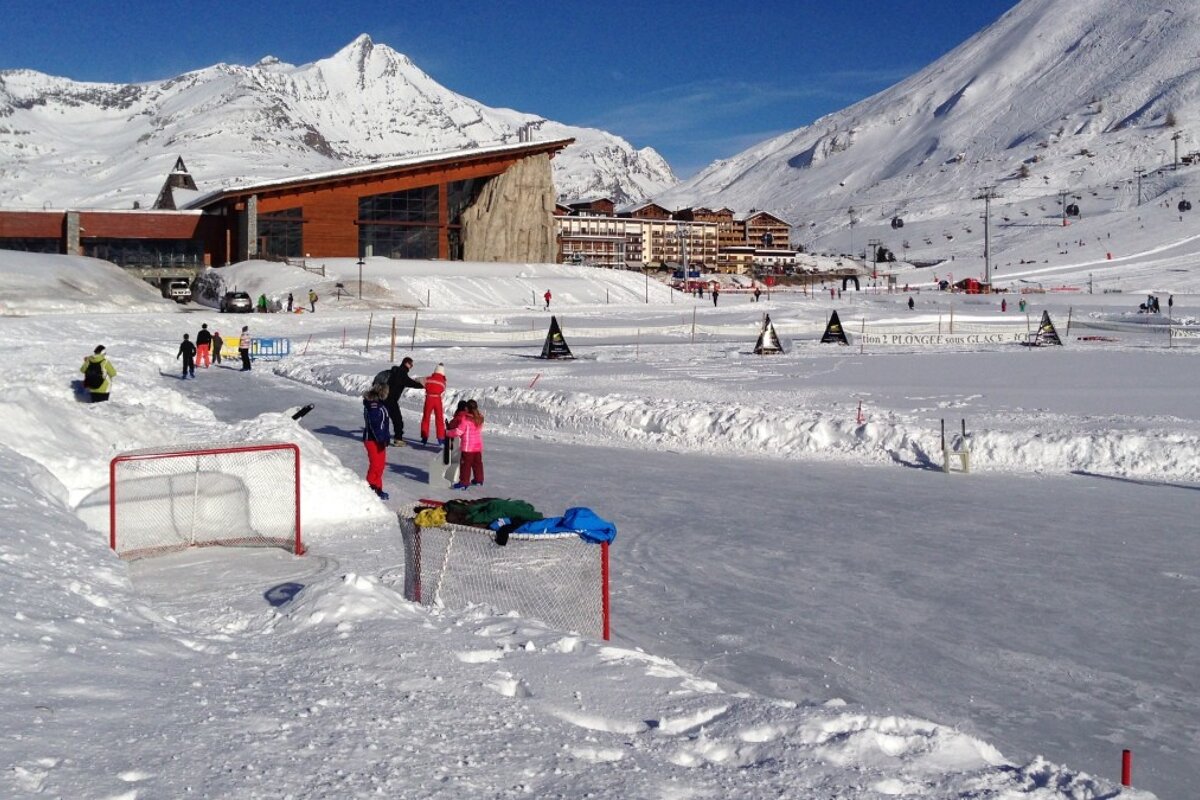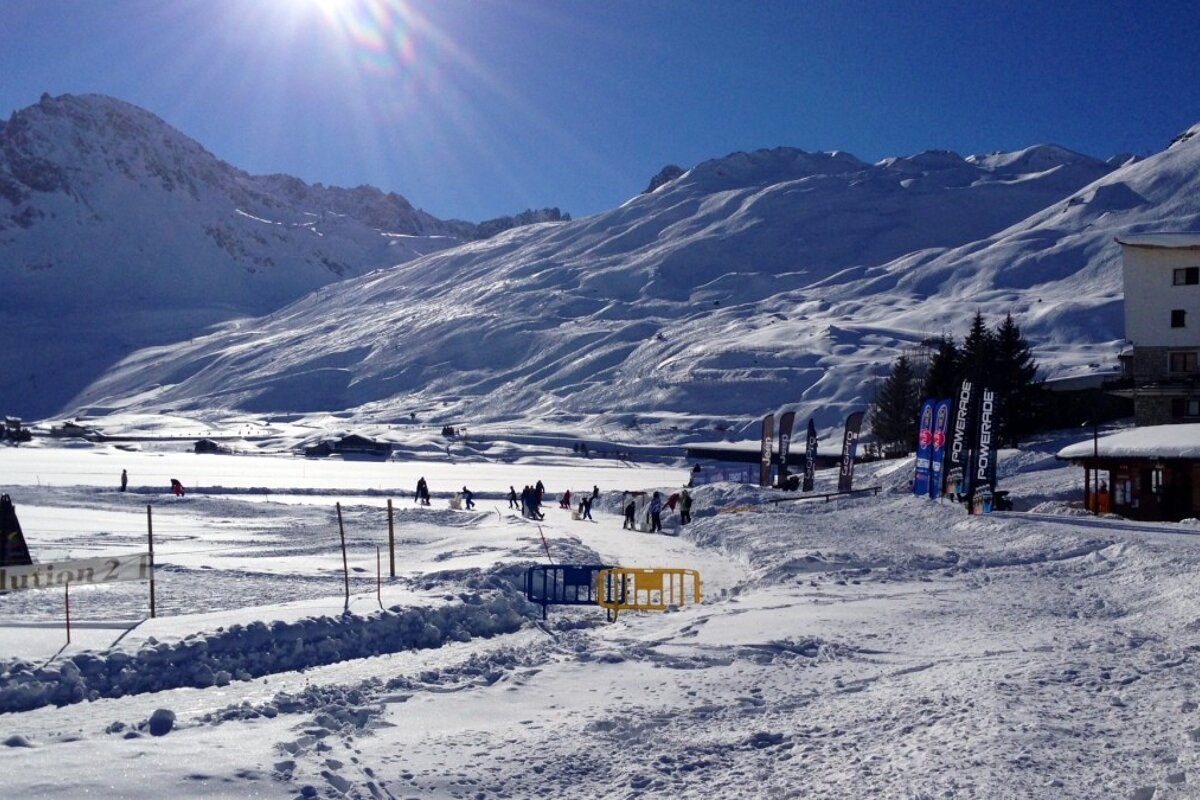 Ice Skating in Tignes Review
Get Romantic on the Rink for Valentine's Day
Looking for an excuse to hold that special someone's hand this Valentine's Day? Need an inexpensive and easy way to be romantic? Or maybe just a fun afternoon activity post ski? Going skating on the frozen lake is just the thing in Tignes!
Skating is the perfect activity for all ages. And hitting the rink doesn't just have to be for the lovebirds around town. If you are just looking for something fun and easy to do after skiing all day, playing around on the frozen lake is a great way to spend the afternoon.

Situated in Le Lac between Le Lagon (fitness centre and pool) and Tignespace (conference centre), the rink is located right in the centre of Tignes. As you walk across the lake or around the edge, you can't miss the crowd of people, young and old, smiling and having a great time. You can rent skates of all sizes and go for a few minutes or spend the day at the rink.

Spinning about on skates is always a wonderful time and I highly recommend lacing up if you have never tried it before. For those feeling a bit nervous about their skating skills, there are carts of all sizes for you to hold onto as you spin around or sit in and get pushed around. Slipping and sliding on the lake with a magnificent view of the mountains should definitely be done before you leave Tignes.

As a Canadian, it was great to see that hockey nets were available to play 'shinny' (outdoor hockey played on ice). Not that my hockey skills are anything worth talking about, no outdoor rink is truly complete without some nets, sticks and a puck.

On Thursdays, Tignes hosts 'Disco on Ice' from 20h00 to 22h00. If you are feeling a bit anti-Valentine this year, you can grab some friends, get into your fancy dress and try to win the costume contest. This Thursday will be a special carnival inspired party, with vin chaud and hot chocolate on offer.

Around the edge of the rink there are some lounge chairs and giant pillows for you to hang out on before or after your skate - perfect for sunny days like the ones we've been having. And if you are feeling particularly bitter this Valentine's Day, you can just have a sit in the chair and watch people fall over on the rink for a little chuckle.

One of the great things about Tignes' skating rink is that access is free. If you don't have skates, it will only cost you 3€ to rent if you are an adult and 2€ for children under the age of 13. And, when you buy a 2-to-15 day Espace Killy skipass you can hire ice skates for free.

The rink opening hours are as follows:
- 7th to 13th February: 11h00 to 12h30 & 14h00 to 20h00
- 14th to 27th February: 11h00 to 20h00
- 28th February to 6th March: 11h00 to 12h30 & 14h00 to 20h00

Note that schedules change due to weather or ice conditions.

So weather you are planning to surprise your sweetheart or just have a wicked fun time, the outdoor rink on the lake is a guaranteed good time for all. Happy skating!