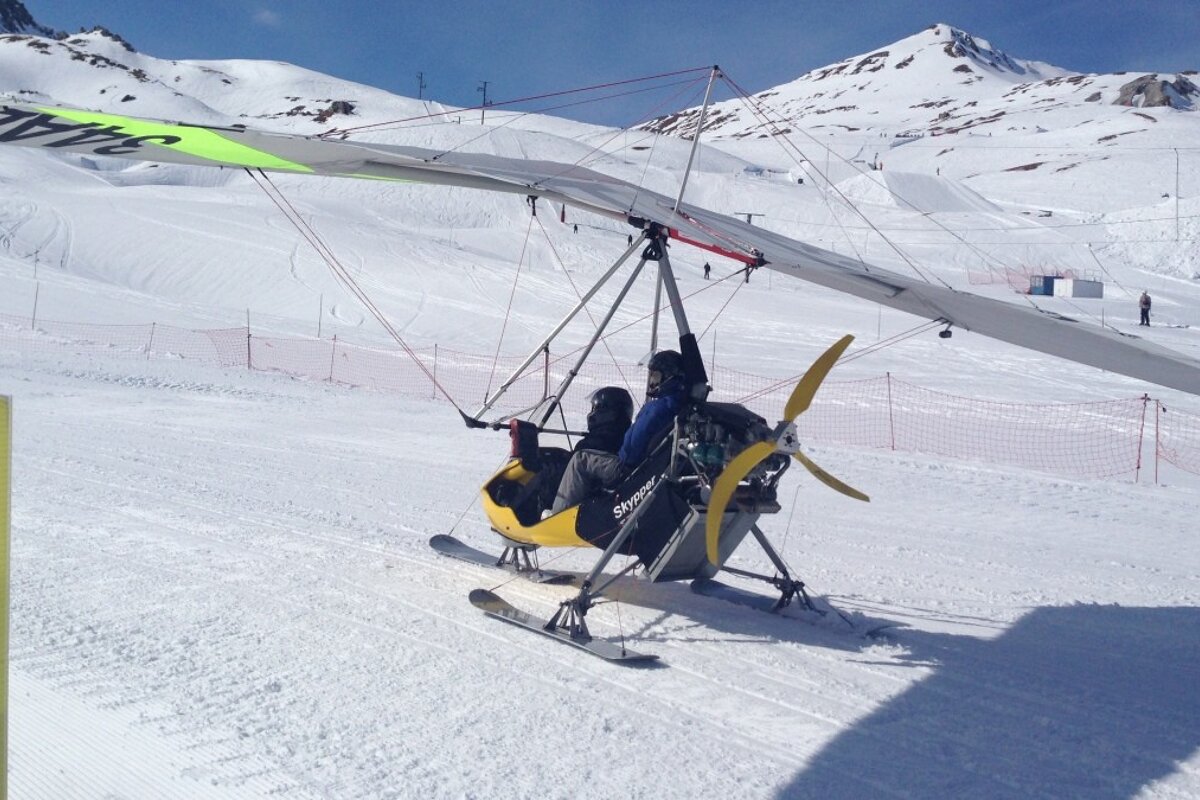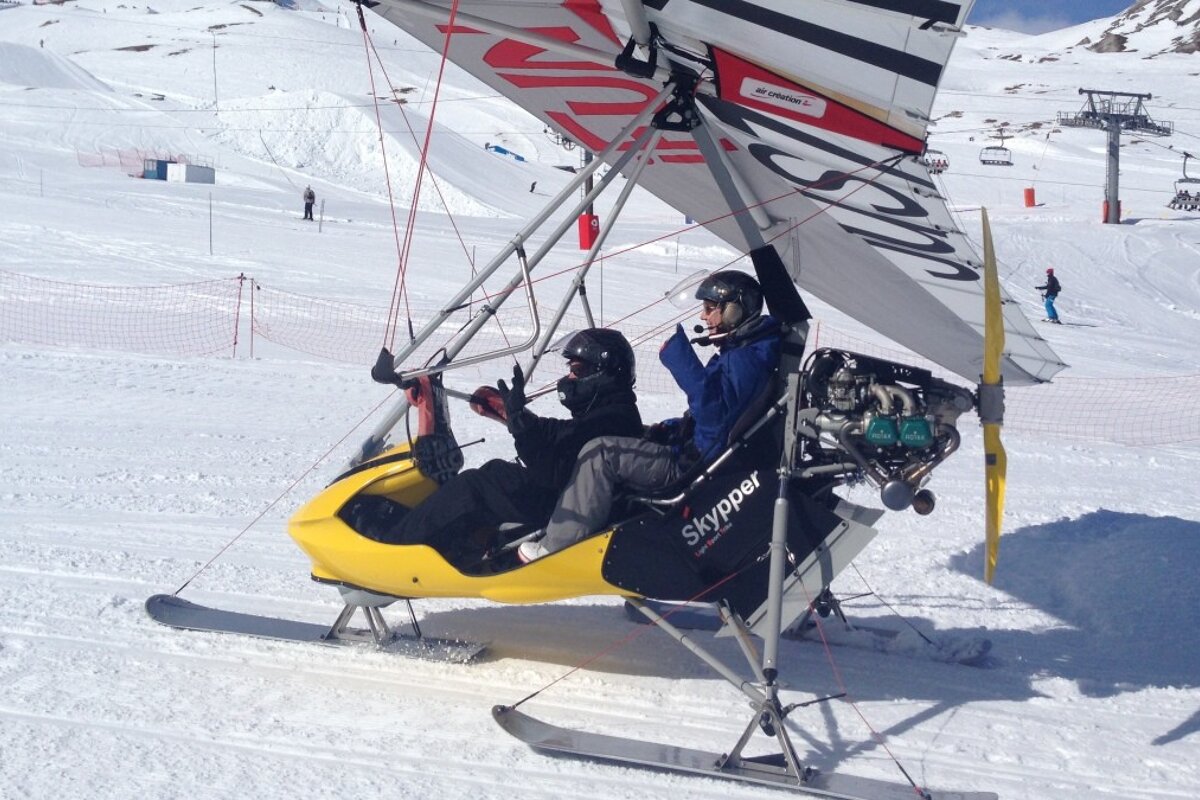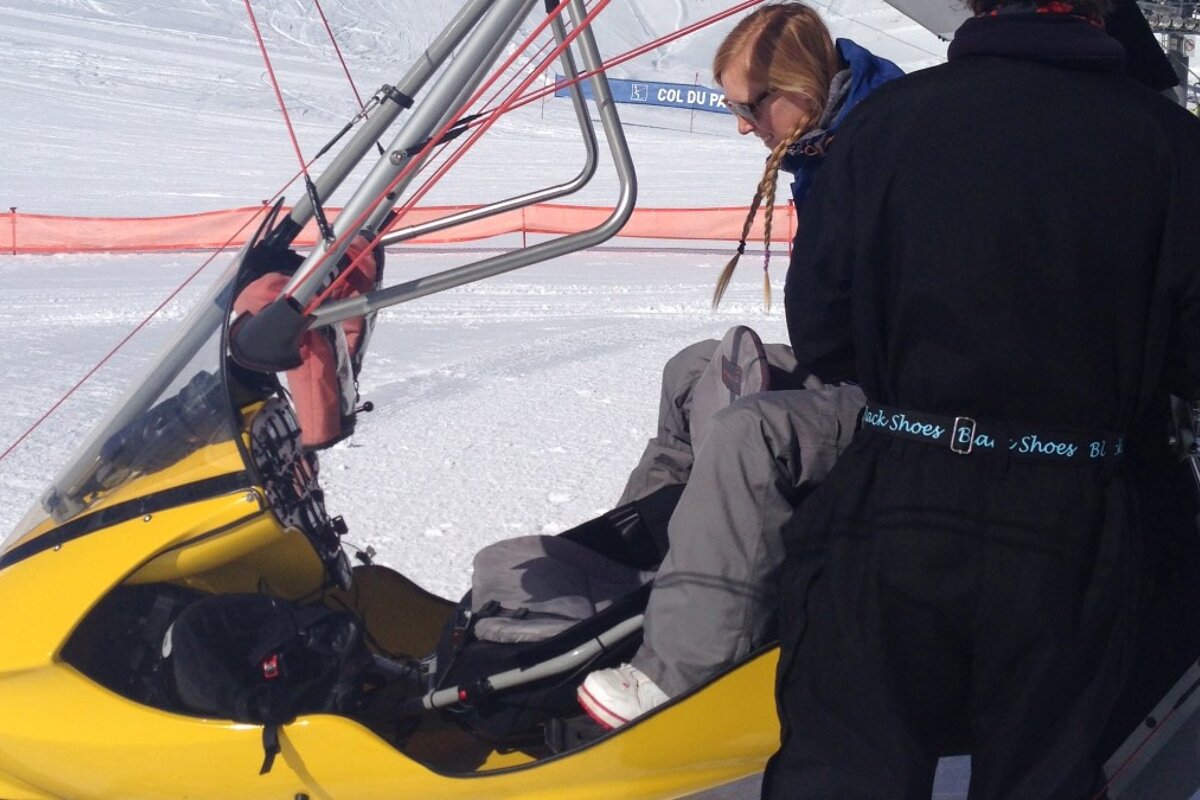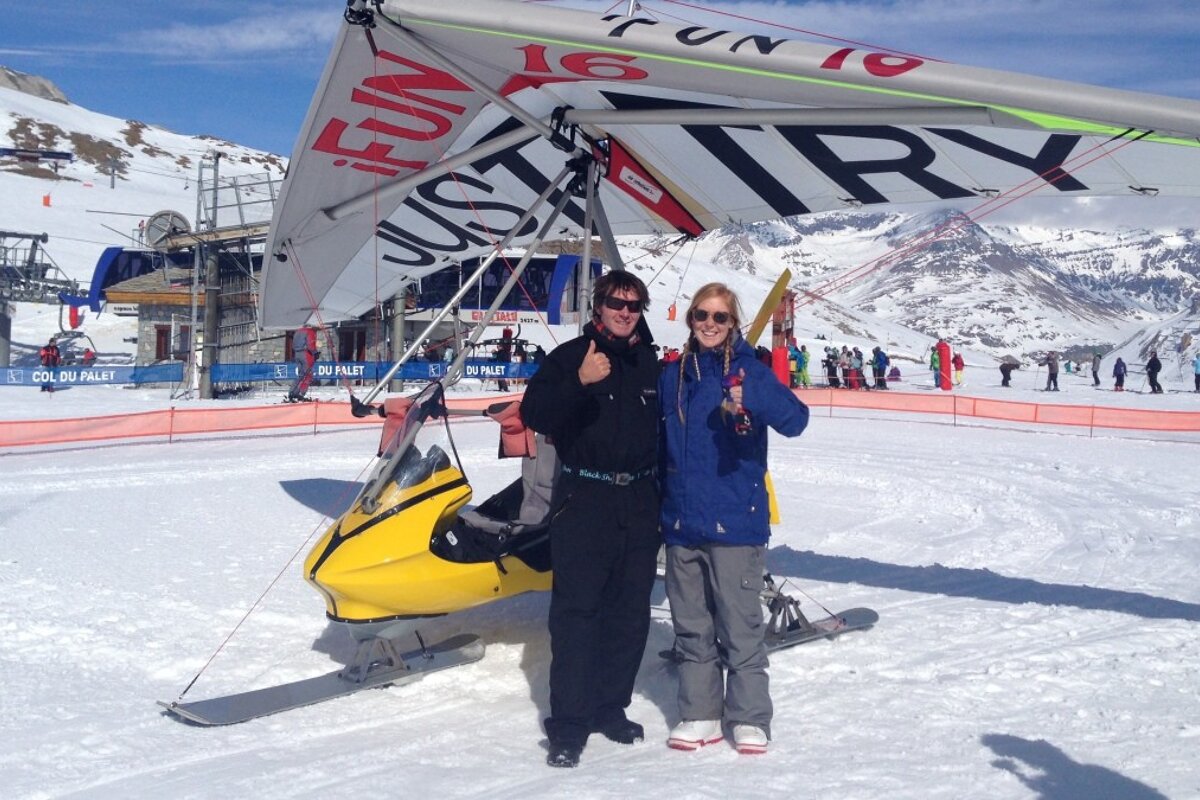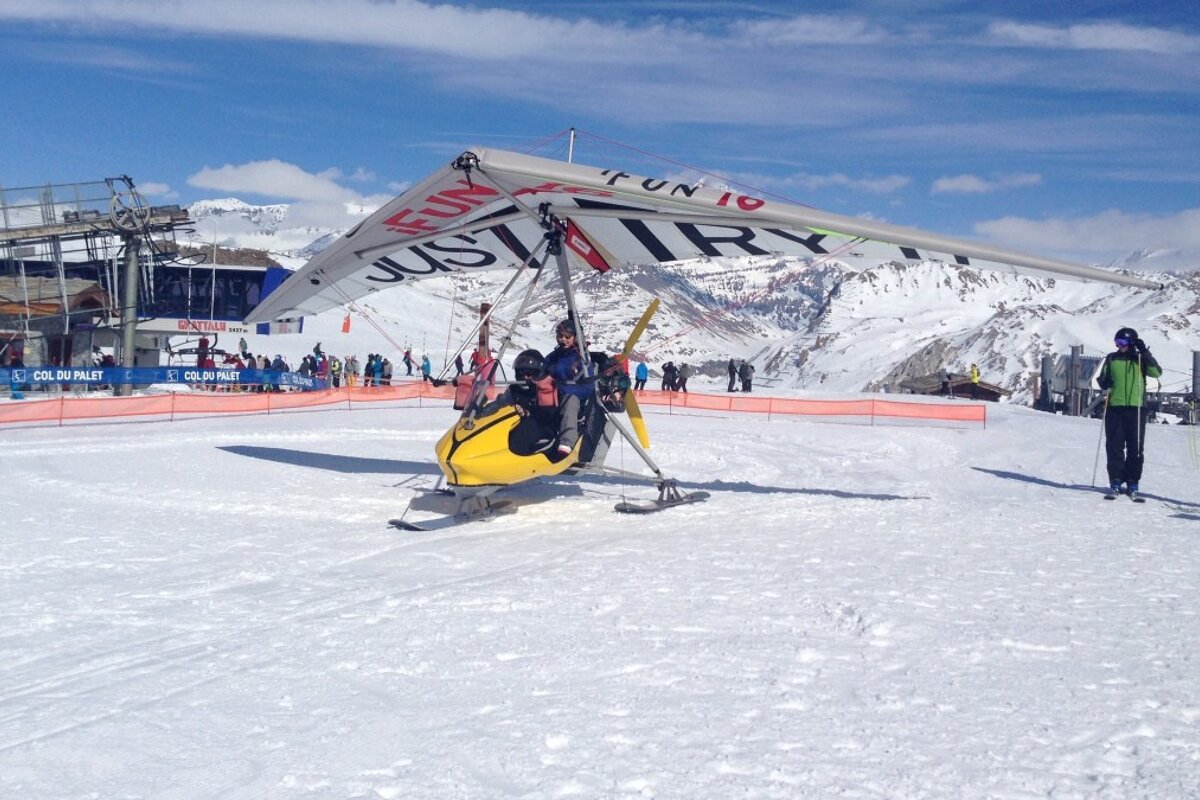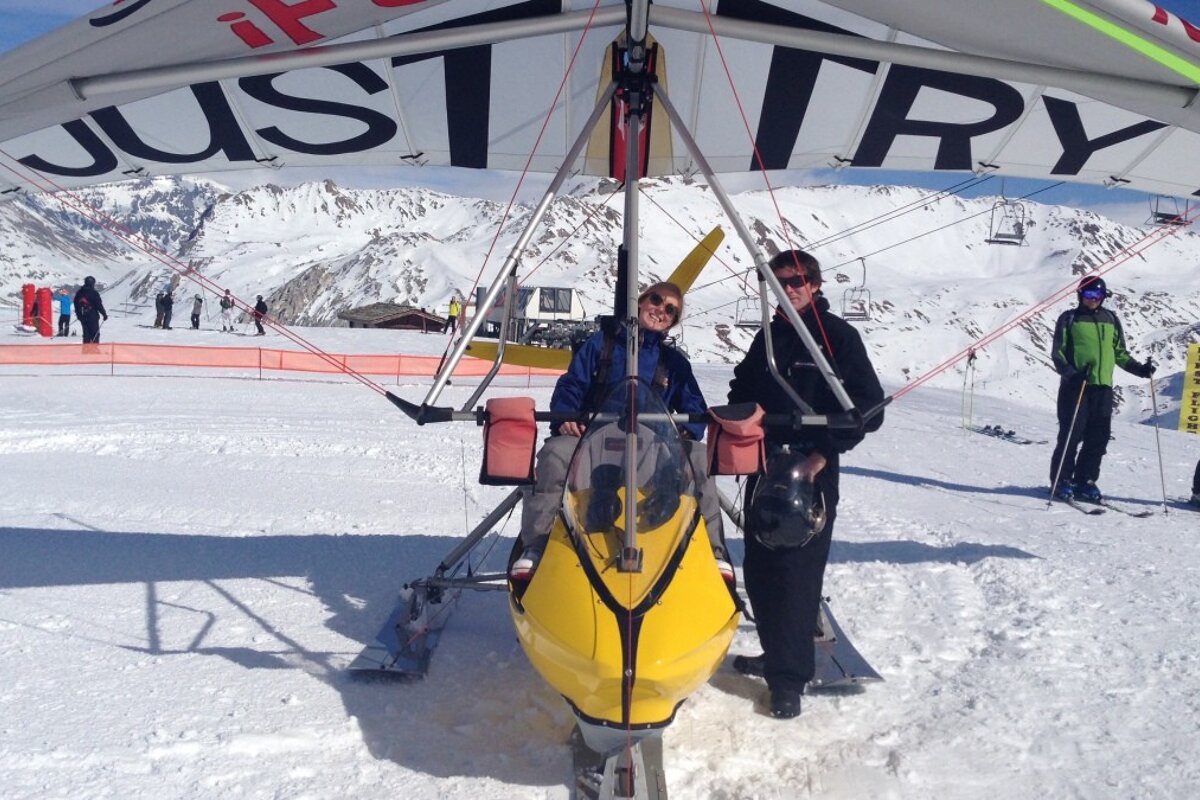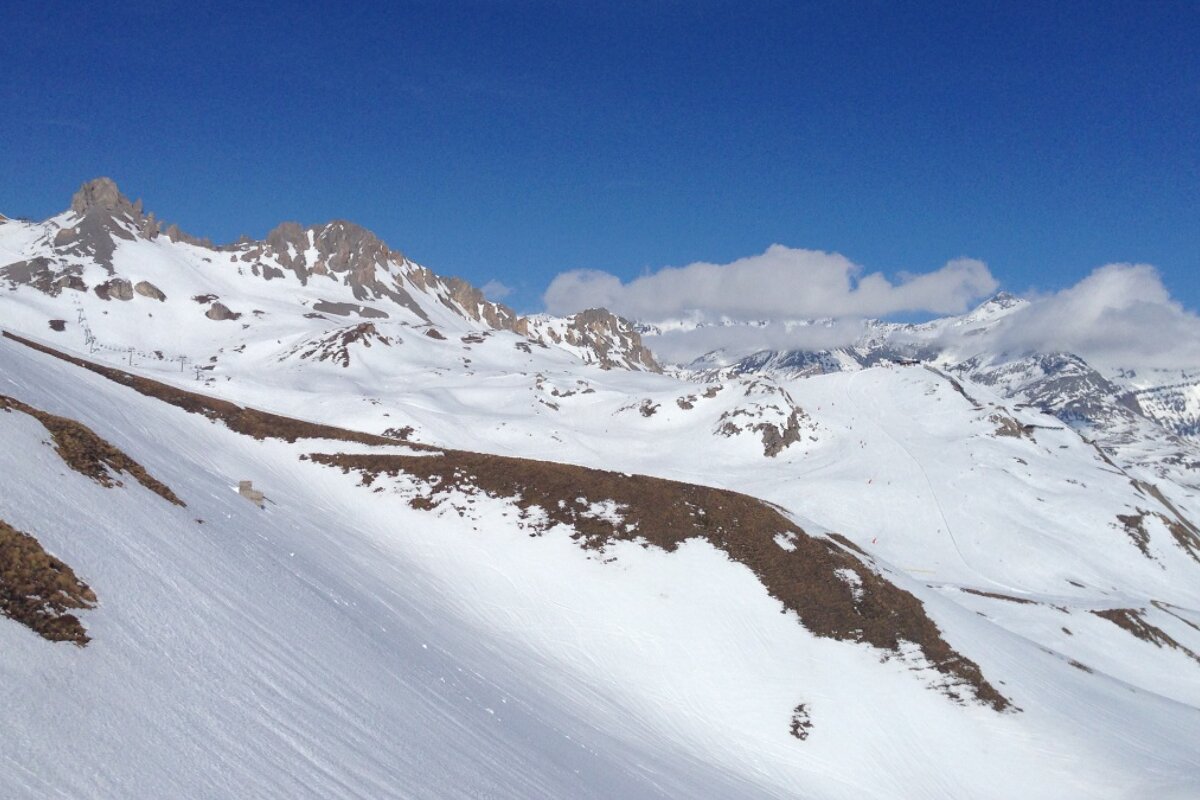 Microlighting in Tignes Review
Flying around in the skies above Tignes
'Is this real life?' This was the question I kept asking myself as I flew over Tignes, in total awe, in a tiny flying machine. Strapped into a seat just behind the pilot, with nothing to really hold onto and no walls/windows around me, I felt a little terrified, excited, and all the unbelievable sensations of flying. Going for a flight in a pendular microlight is not something I thought I would ever do, but it was probably one of the coolest things I have ever done.
This is a MUST for any adventure-seeker's bucket list. If you are visiting Tignes for the week and you want to try something a bit different, I would definitely take a trip in this flying machine. The flight will leave you with an awesome and unforgettable 'aerial' memory of Tignes that not many people are lucky enough to experience. It was truly spectacular.
Located right beside the bottom of the Gratalu chair at the Altisurface, it is really easy to go and book in a flight. I walked up to the take off area to reserve a flight, and was told I only had to wait about 20 minutes before I could take a 15-minute trip. This is exactly enough time to do a nice run on Gratalu so it wasn't a problem at all.
Have you seen that small yellow-coloured thing flying way up high in the skies around Tignes? This is the pendular microlight – a two seat fixed-wing aircraft that is both reliable and powerful. The invention of these lightweight aircrafts stemmed from the popularity of hang gliding in the late 70's and have become incredibly popular in recent years for those seeking affordable powered flight. The machine itself is pretty small, but I felt totally safe the entire time.
The pilot who took me out, Luke, is the owner of Tignes Air Experience. You can find him on Trip Advisor and he is rated the fifth best attraction in Tignes. He comes from a family of pilots and was a totally awesome pilot – we talked on our radios the entire time. He explained everything that was happening so I felt totally comfortable and enjoyed every minute of the flight. There were only a few butterflies when we did a couple dips and dives for fun (and all totally safe).
It was like being in a ski movie – zooming over the Lavachet wall and seeing the mountains and the Espace Killy from a view you never thought was possible. The best part is that it IS real, and you can feel the wind on your face, the turbulence and all the sensations of flying. If you are thinking about going flying, it is best to pick a sunny day with very little wind. There were a few bumpy patches of turbulence when I went out and Luke explained that we would stay away from the ground to be safe because of this (normally the microlight can get really close to the ground to make the trip even more interesting). Oh well, maybe next time!
For the flight itself, I definitely recommend dressing warmly. You will most likely be in your ski gear, but do not hesitate to bring an extra layer or two. Although we are experiencing some spring skiing conditions, it is really quite cold that high up in the air. Luke offered me some thicker gloves to wear, but I declined and kept my spring gloves on, perhaps a mistake as it really was cold up there.
If you are afraid of heights and flying, this activity might not be suited for you. That being said, these flights won't make you sick, even if you suffer from vertigo or airsickness. Plus, if you just focus on the amazing view, the butterflies quickly disappear. This activity is accessible for all ages and all physical abilities, even for those with reduced mobility.
The price for a 15-minute flight is 70€ and for a 30-minute flight you will pay 120€. Remember to bring cash as they do no accept cards there, and the closest cash point is down in Val Claret. Unfortunately it is a little pricey to go flying, but it is totally worth every minute. If you need more information, you can call +33(0)6 78 31 41 91.
To really capture the experience, you can purchase a video of your adventure for 20€ that they edit for you and set to music. They have a camera attached to the wing of the microlight and they also follow you with a drone so the footage is no doubt amazing. You have to request the video in advance; so don't forget to ask before you take off. They do not allow you to bring any cameras/phones/GoPros on the flight unless they are attached to you with a leash or something, as they could fall from the aircraft and seriously hurt an unsuspecting skier down below. Sorry, no selfies here!
If you are staying in Val D'Isère, there is another company offering a similar microlight flying experience. Philippe de Villenoisy is the owner of Marine Air Sport and his flights take off on the airspace just beside the top of the Olympique Gondola. More information can be found by calling +33 607 22 43 97.
Flying in the microlight over Tignes and the Espace Killy was totally wicked and I highly recommend it to anyone.