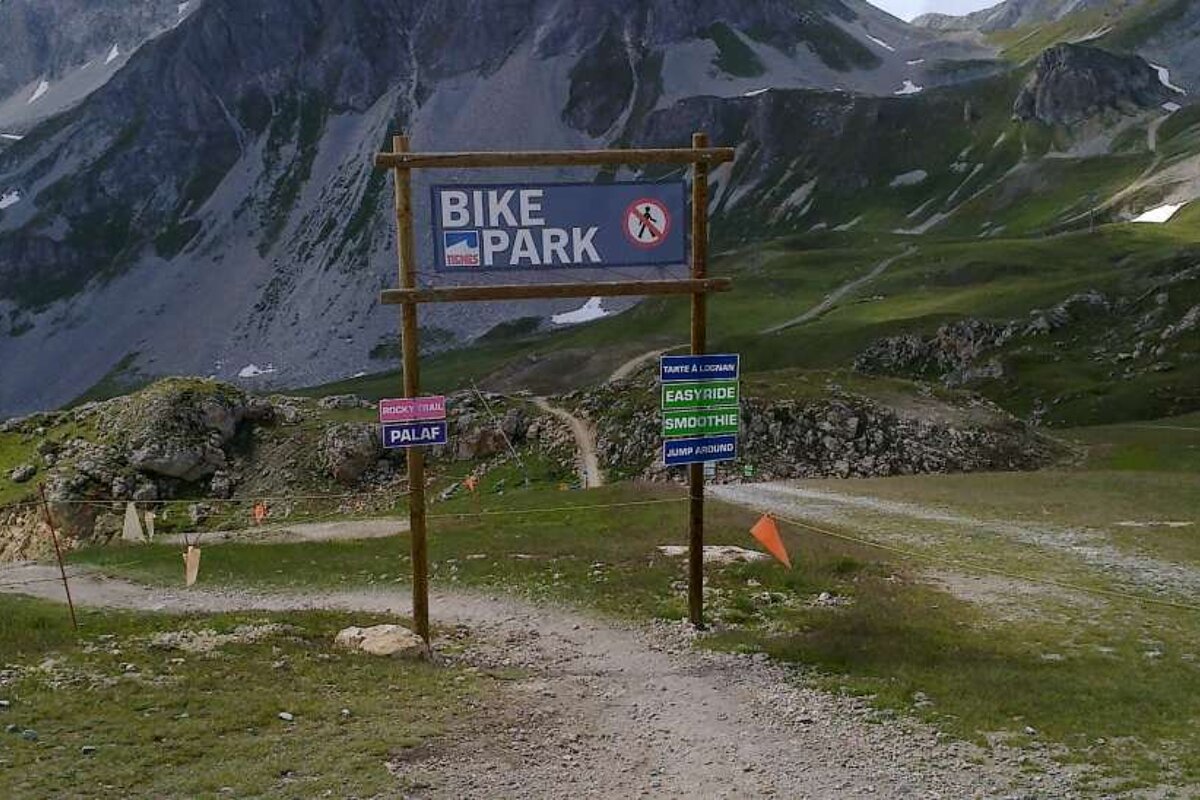 © Ellie Mahoney - Seetignes.com
© Ellie Mahoney - Seetignes.com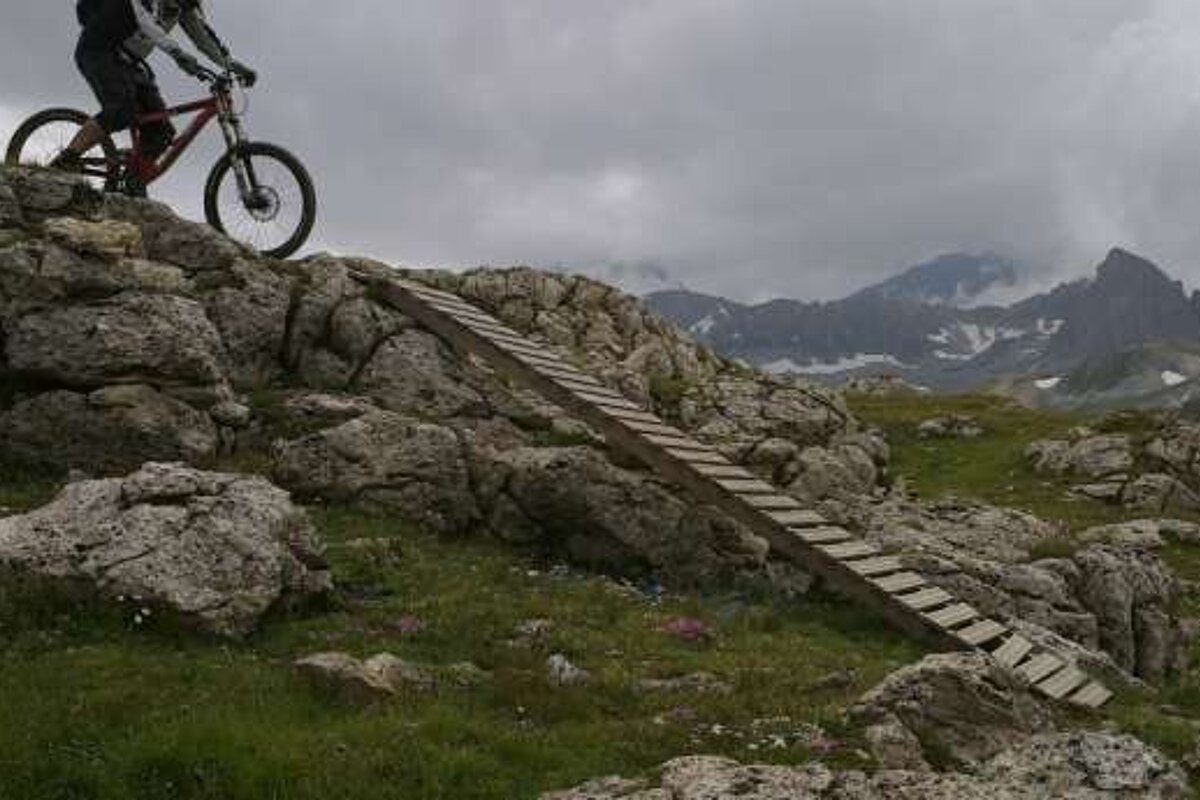 © Ellie Mahoney - Seetignes.com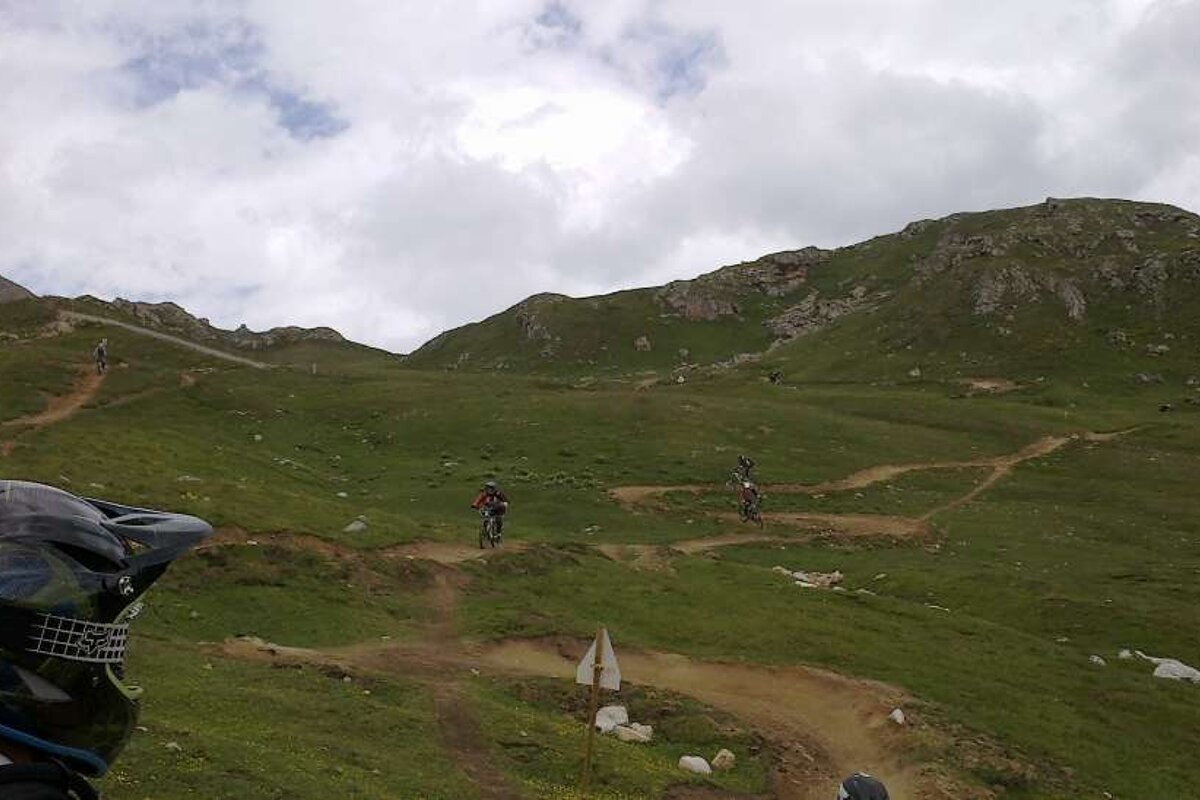 © Ellie Mahoney - Seetignes.com
© Ellie Mahoney - Seetignes.com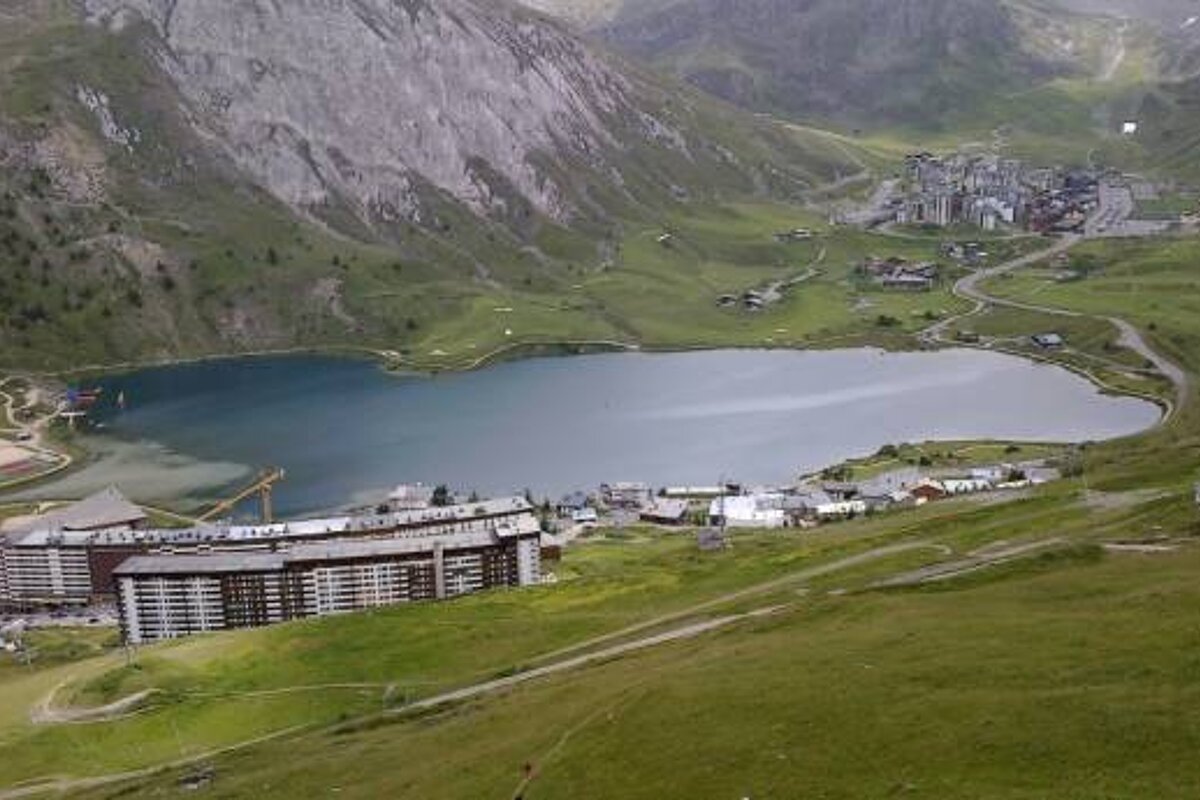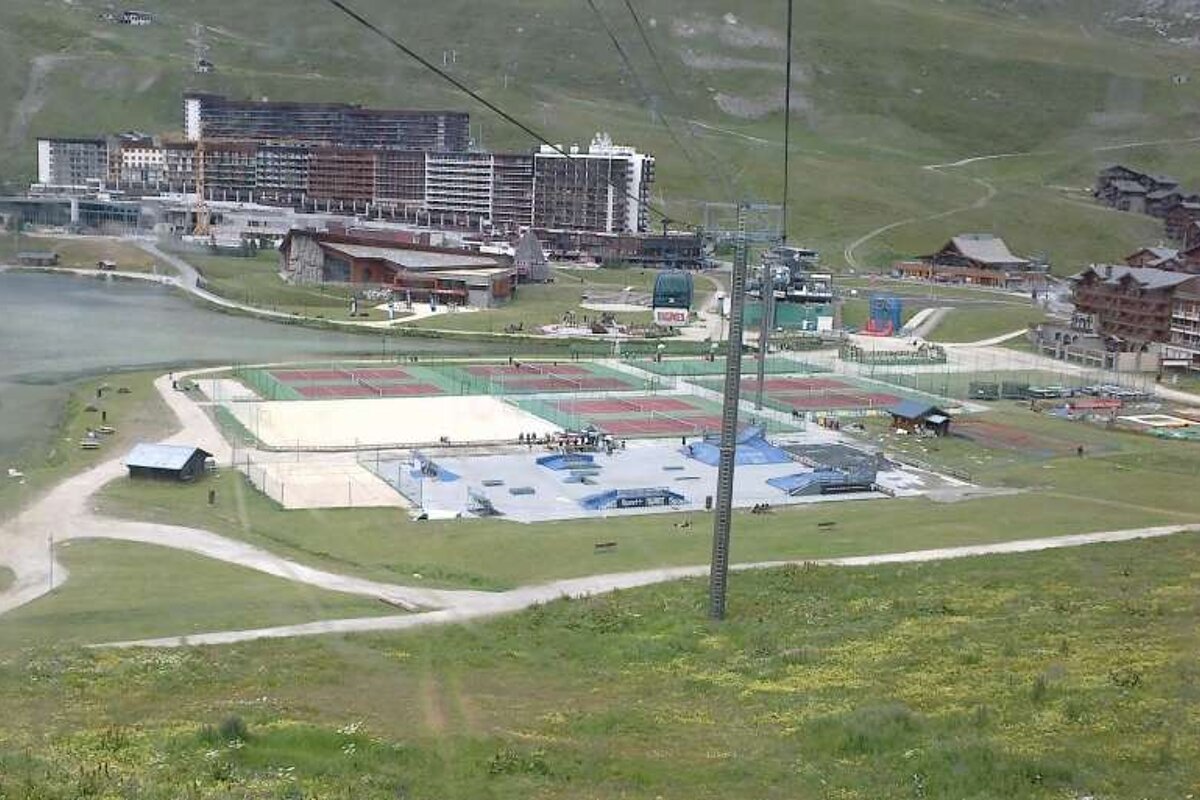 © Ellie Mahoney - Seetignes.com
Tignes Mountain Biking Review
A weekend of free mountain biking in Tignes, tied & tested
It was my first ever trip to Tignes this weekend and I must say I've been really impressed. We were there predominantly for the free lift-accessed mountain biking, but if you're thinking of taking a holiday in the Alps with the family, a group of friends or as a couple, you won't be disappointed with the wide array of activities on offer. There's literally something for everyone, set with an amazing back-drop of dramatic mountains and glaciers.
We were on a bit of a budget, so decided to stay at Camping de Tignes les Brevieres, which is located just below the dam in between Les Boisses and Les Brevieres. For two tents and a van for 2 nights it cost 38.40 euros (bargain!) and you have all the facilities you'll need including well kept hot showers, pot-washing area, a kids play area, barbecue spots and a table tennis table (don't forget to bring your own toilet roll though as this isn't provided).
When you pay you're given your Sportignes card by the helpful campsite lady, which you then have to trade in at the main sports centre desk in Tignes le Lac to get your electronic swipe card for the lifts. As well as lift access, you also get included 2 free swims in the pool, 1 mini golf experience, unlimited access to Acroland watersports area (see all the summer activities available here), tennis, archery, trampolines, football practise area, beach soccer and beach volleyball, airgun shooting and a mountain bike skills area plus a mini DH berm area. There's so much to do the mind boggles, so if you're thinking of coming away with the kids for a week, I'm sure you won't run out of things to do!
For us mountain bikers there are two lifts available from Tignes le Lac, which meant a short drive up in the morning from the camp-site for first lifts at 10am - a very respectable start time which allowed us time for a coffee and a croissant before we set off! The lifts are the Aeroski gondola on the Tovière mountain and on the opposite side of the valley, the Palafour chairlift. On the Palafour side there are a couple of green tracks (4.5km and 5.5km) with nice easy berms and links onto 4x4 tracks for beginners to cut their teeth on. The two blues on that side were really nice and flowy, and our favourite (called Jump Around - 3.4km) as the name suggests, was filled with loads of little jumps, skinny north shore, wall rides and jumps into berms that didn't fail to get us grinning. You can choose to make this track as hard or easy as you like since there are lots of options to avoid north shore and jumps if you just want to take it steady.
The great thing about all the trails in Tignes is that they're so well sign-posted, every crossing, every trail, where the jumps are, where's there may be a bit of a drop to one side.. it just makes the riding all the more enjoyable and hassle free.
On this side of the mountain there are also a couple of enduro and XC routes (the longest is 10km with 500m+ and 790m-), which we'll have to come back and do another time, as this weekend was all about the downhill! On the Val d'Isère side there's the Olympic gondola and the Solaise and Borsat chairlifts on the Bellevarde mountain (which are also included in the free access), although we didn't go over to Val d'Isere biking since we were saving that trip for the DH finals on Sunday..
Across on the Toviere side a few of the tracks were closed, but there was still plenty to ride. A scary looking black with some BIG jumps, a steep red near the black coming down the front face back to Le Lac, and a choice of flowy blues over the back which bring you back round to Val Claret. Our favourites on this side were the Kangaroo ride and Gunpowder (which is closed at the top but you can link onto further down). There's 2 great little pump-track parts on the end of Gunpowder which were really good fun and lots of jumps all the way down Kangarooride which you'd expect given the name!
From Val Claret it's a short spin back down past the lake to get to the lifts at Le Lac, where you can watch people in Zorb balls on the lake, paddle boarding, horse-riding, taking pedalos out, playing petanque, fishing, jumping onto airbags from platforms, and generally soaking up the good weather and the choice of activities. What a great place to be!!
Since the heavens opened in a big way on Saturday night (thankfully we'd made it to the pub by then) we decided not to have a miserable wet meal at the campsite, and headed back to the place we'd had our coffees at in the morning, for a bit of pizza and tartiflette action in L'Arbina restaurant. The food was just what we needed to warm up and recharge our batteries before heading off back down to the site for a well-earned sleep.
We'd heard rumours that this was going to be the last free summer for mountain biking in Tignes, but GOOD NEWS! Next year is free too! Lifts are open this summer until 2nd September, so if you get the chance head on over I strongly recommend it.
Location