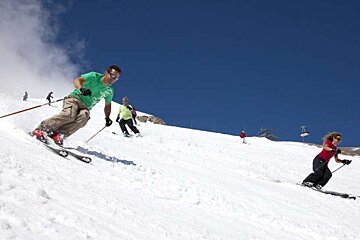 Summer skiing in Tignes
Discover the top Tignes summer skiing
Tignes is one of the few places to offer summer skiing in the Alps. The Tignes summer ski season is quite short from late June to early August.
Book My Ski Hire Book My Ski Lesson
Skiing during the summer months in Tignes is very popular with ski clubs and snowboard camps as it gives a few extra months of practise in between the winter ski seasons. Tignes summer skiing is generally under warm sunny conditions, with cheaper ski passes and an un-crowded resort.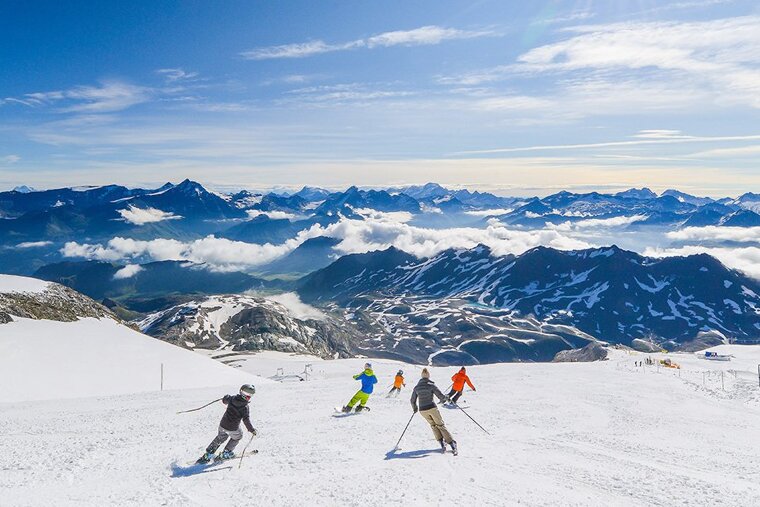 Summer ski area
The Grand Motte Funicular runs from Tignes Val Claret up to the Grand Motte glacier, it is a daily service starting at 07:15 and operating until 13:00 (weather dependent).
Summer skiing in Tignes is done on the Grand Motte glacier which sits high above Tignes and offers 20 kms of skiing between 3000 and 3456 metres. The slopes are open in the mornings only in the summer as the snow gets slushy very quickly, so heading up early in the morning will mean you get the best of the days snow.
The Perce Neige funicular gets you from resort to the foot of the slopes in just 7 minutes and once on the glacier there are 12 ski lifts and a snowpark at 3456m - with a few pistes to play on. The snow park normally opens 2 weeks after the first lifts for the summer season.