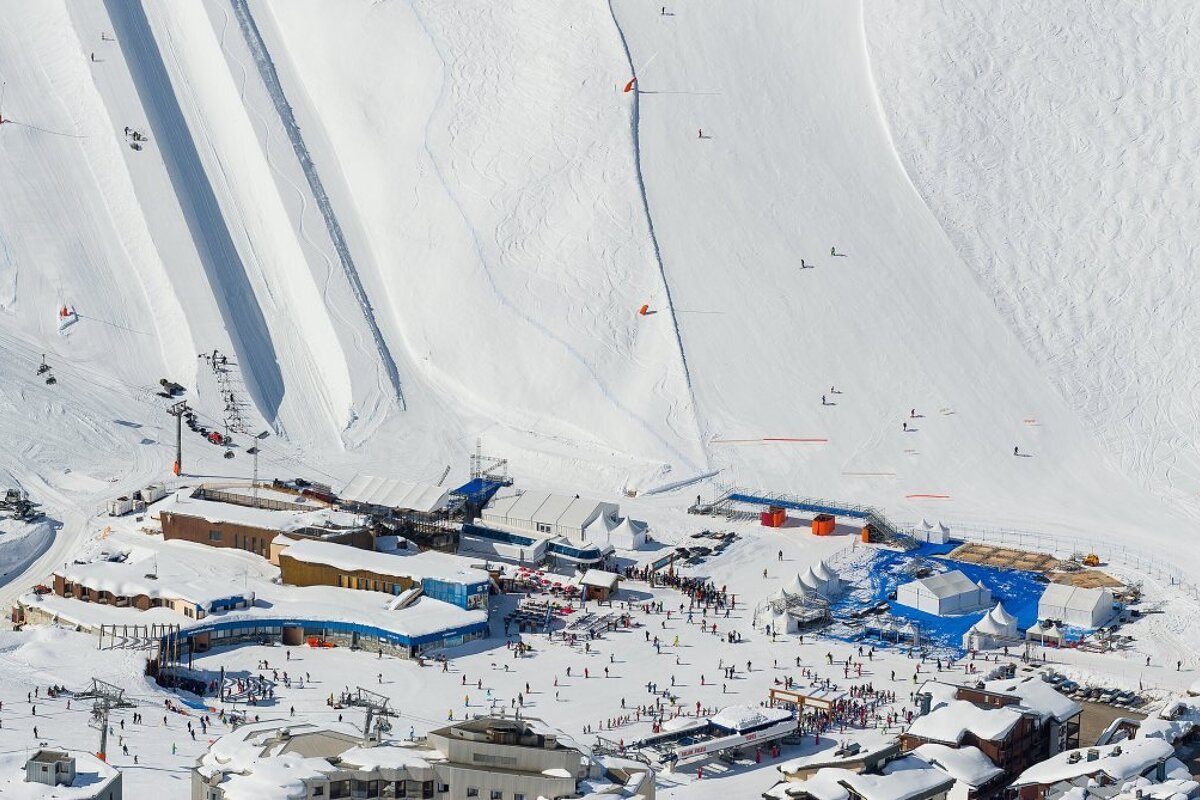 January in Tignes: What's On & Weather
Quiet slopes, great atmosphere and some special events
It's very cold, so wrap up warm and get outside to find new year adventures.
After the Christmas holidays are over, January is the quietest part of the main winter season in Tignes. This means you have the slopes to yourselves, rarely have to queue for a lift and can enjoy pistes in great condition.
The quiet conditions on the mountain don't translate to quiet nights in the town. There are fewer families and more adult visitors, meaning it can be easier to get a table at a restaurant, and the bars are buzzing with plenty of live music and party nights to keep you entertained whilst you warm your hands on a glass of vin chaud.
Read on for a look at what we like to do in resort throughout January.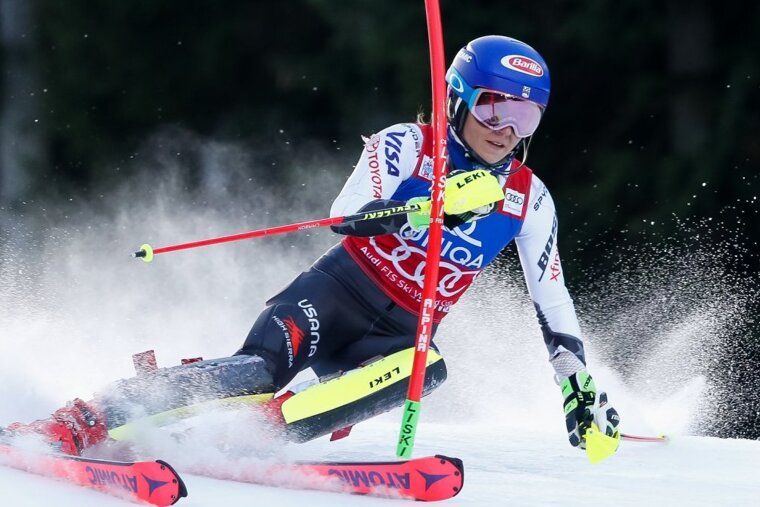 What are the weather & snow conditions like in Tignes in January?
There is regular snowfall - on average nine days - and subzero temperatures keep it nice and fresh. In January the average daytime temperatures generally fall between a high of 0°C and a low of -8ºC, getting around five hours of sunshine. Definitely pack those thermals!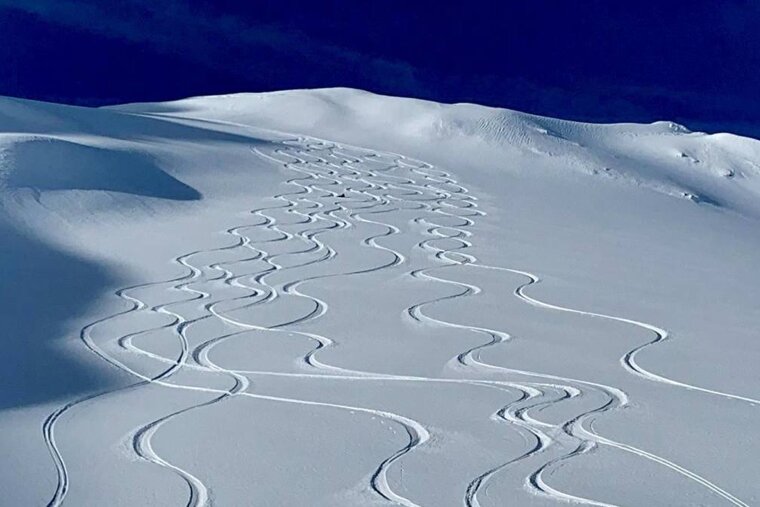 What's on in Tignes in January?
Ski races
Throughout January there will be many ski races and competitions, Tignes has previously hosted events such as the men's and women's European Alpine Skiing Cup. Look out for more information on any sporting events during your stay.
Andros E-Trophy
In January you can enjoy this prestigious ice-racing series as Tignes hosts one of the races. High speed racing on ice in all electric cars, which attracts the best drivers and car manufacturers. This is a spectacular, not to be missed event, the live entertainment after the race is great fun too!
Australia Day
On January 26th, our antipodean friends celebrate their national day. Australia Day has become a day to celebrate for all nationalities and it's now an institution across the Alps. You'll probably see large groups of seasonnaires BBQing on the slopes and then hitting the town afterwards. Lac is the place to be to celebrate the Land Down Under. The term 'Dry January' does not exist in the Alps.
Take a look at our events calendar for what's on during your stay in Tignes.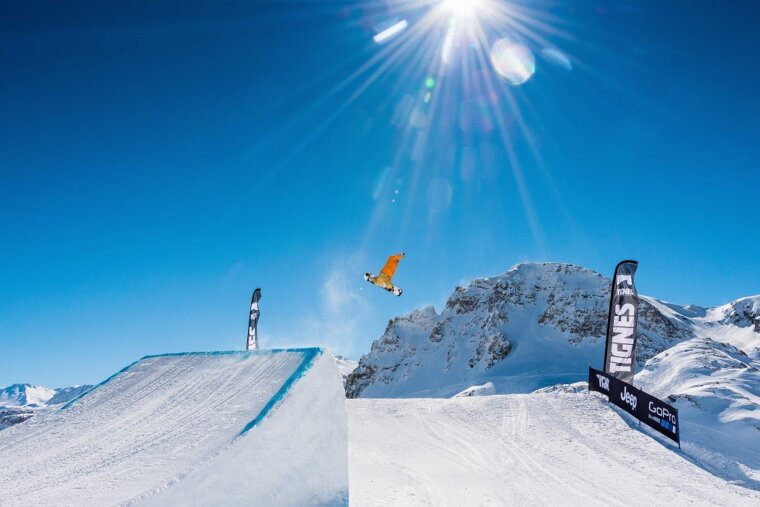 Skiing
With all those empty pistes, no lift queues and perfect conditions, we like to get out into the mountains on our skis and snowboards as much as possible.
If you visit the resort in January you can buy a lift pass and join one of the local ski schools' many ski or snowboard lessons taking place around the resort.
Tignes snow park
Feeling brave? Gratalu park has a bigger than ever range of kickers, jibs, boxes and rails. Gratalu has a neat set up with small jumps at the top and the bottom allowing some ride time to settle your stomach in between. For experienced tricksters, the XL park features three simultaneous XL jumps with two kicker options, along with two runs of urban style rails and metal attractions to fly over. The XL park is located halfway down Gratalu on a right turn run. You need to keep your speed to even make it to the park. Like always, the Gratalu lift runs above the parks so you get a birds eye view of inspiring riders and not so inspiring falls. If progressing at the park is something you are interested in, book yourself onto a freestyle lesson.
Things to Do
Ice skating
Tignes has always had an ice skating rink. It's actually made from a synthetic, self-lubricating material. Feel free to bring your own skates or you can rent them for a few Euro. The attraction is open every afternoon until early evening, and is free if you have a Tignes or Val d'Isere lift pass for longer than two days. On Wednesday evenings, a dance party takes place.
Alternative Winter Sports
It doesn't just have to be piste based adventures you take part in. Ski-touring and split-boarding have become extremely popular in recent years, and there's nothing that gets the heart pumping like gaining altitude under your own steam. When it's a 'white out' you'll find us changing tack entirely, pulling on some raquettes (snowshoes) and venturing forth into the wilderness on one of the many snowshoeing routes around the valley, all the while dreaming of tomorrow's bluebird powder day.
Rest and relaxation
Temperatures in Tignes at the time of year can fall as low as -20ºC, and there is no better way to warm up than at the spa. Both the Lagon and the Langley Hotel in Lac have hot tubs, saunas and steam rooms with stunning views over the lake. If you are staying in Val Claret you could go to Spa O des Cimes in Le Nevada residence. Les Brévières has a spa in Hotel Santa Terra. With so much happening in Tignes at the moment, it's important to find some relaxation time.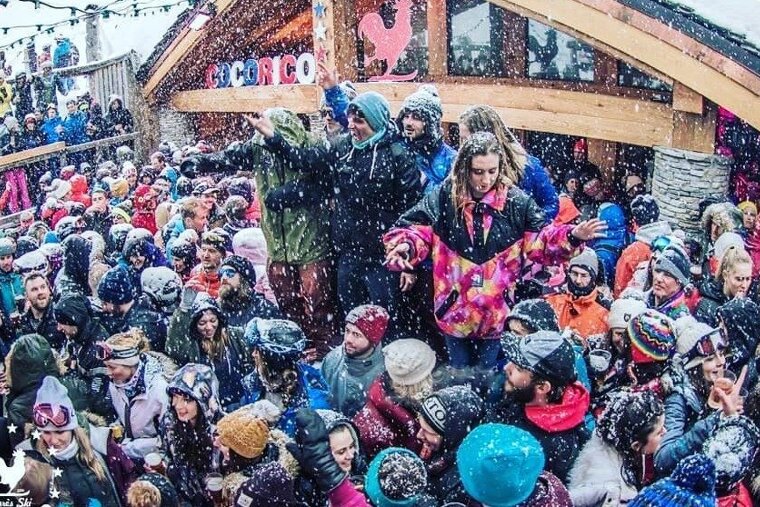 Bars & Clubs
From 16:00 the lifts begin to close and Tignes comes alive with musical performers. You really don't have to look too far for fist pumping happy hours. Tignes après venue Cocorico rocks the start of the season. Each night their tables withhold an array of mountaineers partying into the evening. Late night events are organised in Saloon bar as well as Melting pot.
More inspiration...
This is only a small selection of the events taking place in resort during the first month of the year. Take a look at our events calendar for a full rundown and to find some accommodation for your stay.