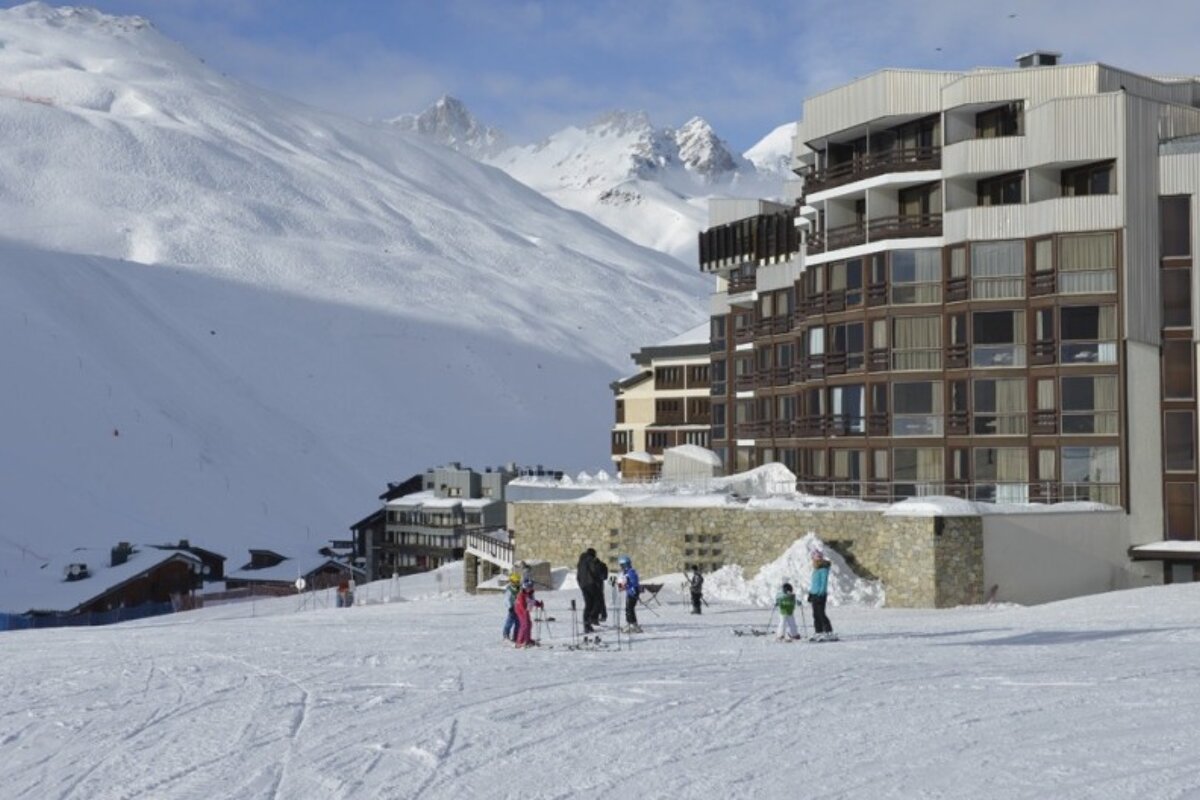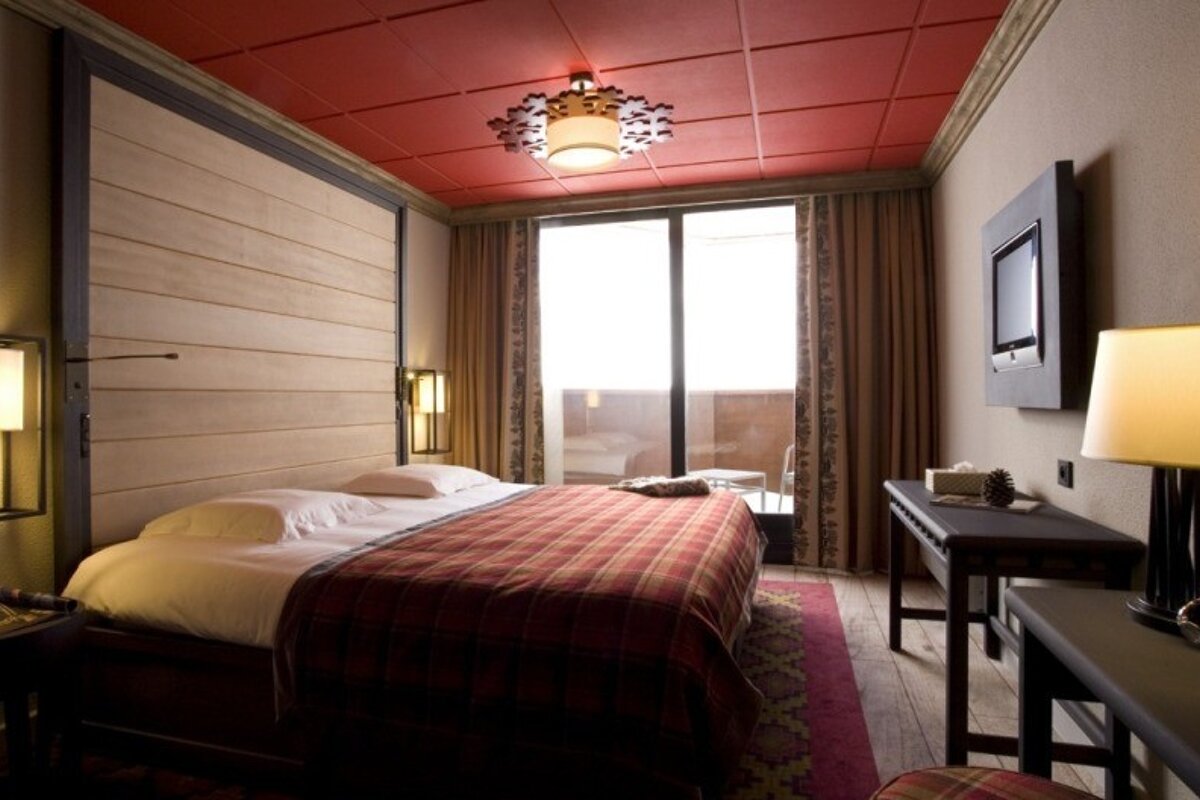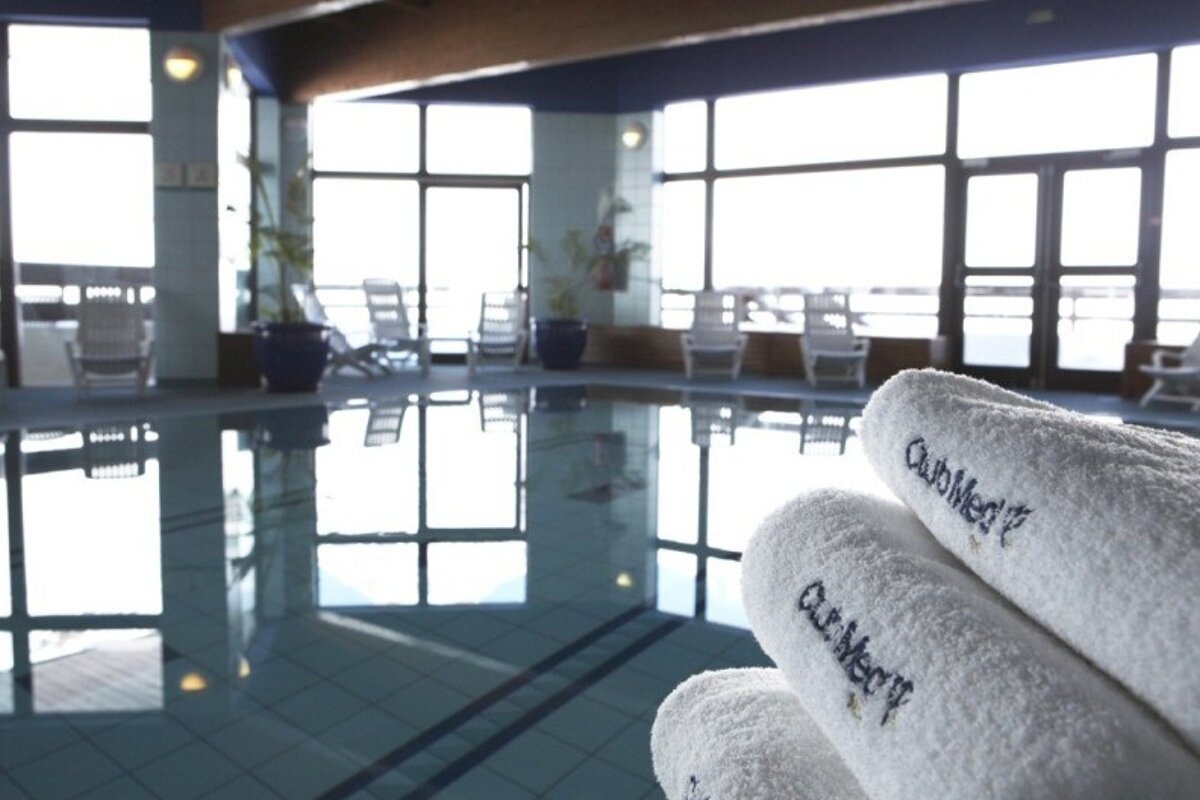 Club Med Resort Hotel, Tignes - Val Claret
Ski in and ski out accommodation with all inclusive packages
This is a a newly renovated resort with contemporary decor, cosy rooms and an attractive new design for the communal areas.
The hotel is located in the centre of Val Claret so you'll have easy access to all that this ski resort has to offer. It is also just a short distance from the main lift stations and the pistes.
Club Med has a choice of either Club or Deluxe rooms. These rooms all include a TV, Hair Dryer, Safe, Tea and Coffee making facilities and Telepone. Many rooms also have balconies. If you choose to opt for Deluxe room, as well as a bit more space, you'll have a mini fridge, bathrobes, slippers and an ironing kit.
If you are travelling with as a family, interconnecting rooms are available as well as rooms for those with reduced mobility.
After a full day on the pistes, you can unwind in the resort's sauna or steam room, reviving any aching muscles ready for the following morning. If you don't think that you got enough of a workout on the mountain, there there is also a fitness room with various weight and cardiovascular machines.
Free WiFi access is available in specific resort areas (reception, bar, pool and rooms) so you will easily be able to keep up with family and friends, sharing your latest holiday photos etc.
Please be aware that standard Club Med packages include the following:
Flights & resort transfers (if flights are selected at the time of booking)
Quality accommodation
International full-board gourmet cuisine
Unlimited drinks and refreshments (including soft drinks, wine, spirits, beers & après ski)
Professional ski/snowboard lessons in English from Monday to Friday
6 days ski pass
Kids' clubs (from 4 – 17 years)
Evening entertainment
Further details, visit the website or contact the agents directly using the enquiry link on this page.
Reviews
10 verified reviews by
Worth knowing
This is an all inclusive resort prefect for a hassle free holiday with no hidden costs.
The Pool
The small simple indoor pool area is a good place to get a couple lengths in first thing in the morning or after you return from the slopes. If you are watching your children play in the water, then there are a number of comfortable plastic chairs were you can enjoy a good book whilst keeping an eye on the fun.
The Bar
This large space has numerous sofas and chairs and uses a variety of bright colours to create a vibrant atmosphere, using shocking pinks to light blues and deep reds. As part of your holiday package the majority of hot and cold drinks are included and are served by the glass. The bar is fully stocked with a wide variety of beers, wines and spirits so you'll bound to find your favourite drink for apres ski.
The Restaurant
All your meals are included in your package and their creative chefs offer 3 types of menu, discovery, fitness and universal. The large buffet style restaurant at this resort has a warm and cosy feel with rustic alpine memorabilia decorating the walls, the perfect setting for a delicious winter meal.
Guests also have the fantastic opportunity to take advantage of the resorts meal exchange where you can enjoy your lunch in their Val d'Isere hotel so you can easily explore the whole Espace Killy ski domain.
Visitor comments
"Once more, we have had an excellent stay. The hotel has a good location in Val Claret with the Prairond slope at the door step. The hotel is extremely well organized from the moment you arrive to the moment you leave. Friendly and professional staff will greet you at the door upon arrival and help you through the check in process and take you and your baggage to your room." - Trip Advisor
"This is the 3rd time to this in med hotel and I've just booked for next years half term. If you want a fabulous stress free holiday (we have 4 kids, 10,10,12, 15 yrs) then this is for you. Plenty of choice in the restaurant, from pasta and pizza, fresh fish, sirloin steak, joints of meat, French dishes, Cheese fondue, salads, desserts and ice creams the list could go on and on." - Trip Advisor
"We only went for one week but had such a great time that next year we will be back for a fortnight. The club had been refurbished and the accommodation was comfortable. We were in a deluxe mountain view room, which had two rooms connected with a bathroom for the kids and a shower for the master, the shower room was very small but sufficient." - Trip Advisor
Location
Tignes - Val Claret, Tignes