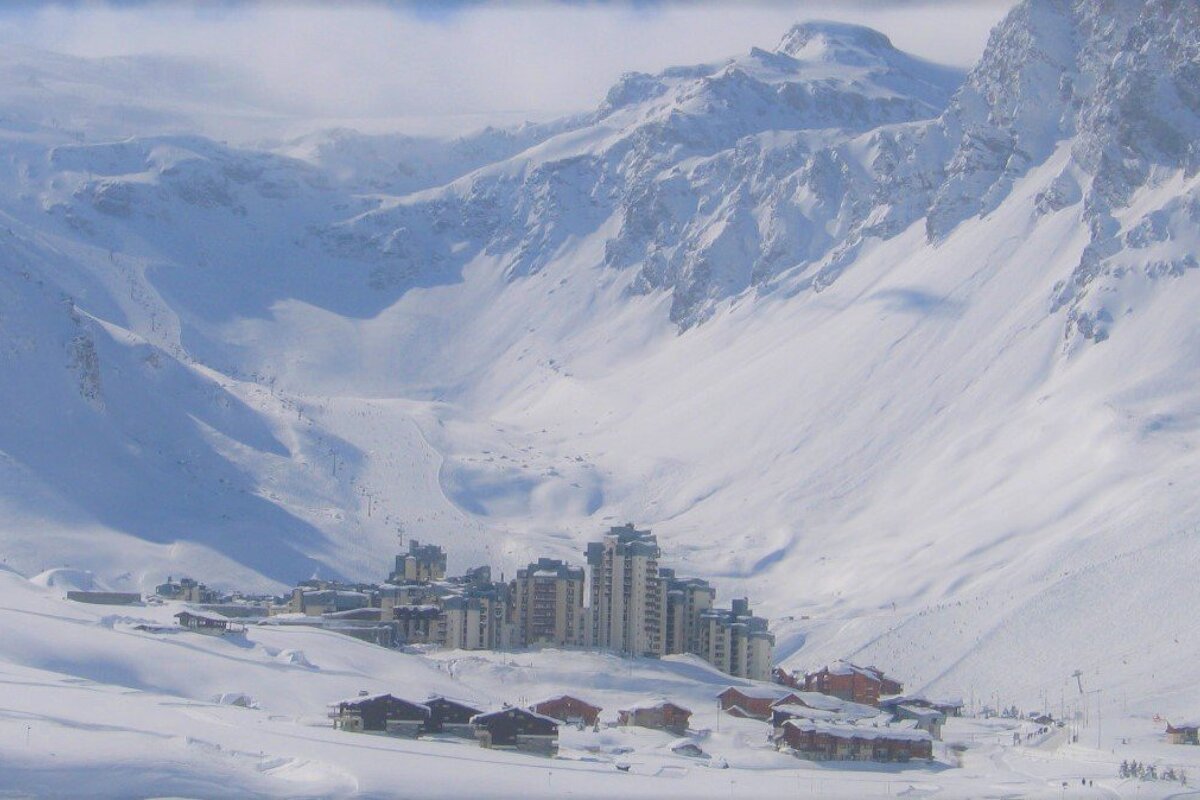 Tignes Val Claret
Bustling town with lots of accommodation and great lift access
Tignes Val Claret is the perfect resort in both the winter and summer season. It's probably one of the main hubs of the whole Tignes resort with lifts going up to the famous Grande Motte glacier, and its bustling but cosy feel can make for a great place to holiday.
Although not the prettiest of ski resorts it definitely has a lot to offer with excellent accommodation deals, a fantastic ski area, great shopping and an abundance of bars and restaurants where you can dine and dance the night away.
In the winter Val Claret is a hive of activity. Whether it be people heading to the ski slopes, browsing the designer boutiques and sports shops, or people huddling inside one of the many cafes, restaurants or bars with a creamy hot chocolate to keep warm. It is a small resort set on two levels so you can either hop on a bus service to the Grande Motte and Espace Killy ski area or simply jump in a lift and be at the ski area within minutes. This part of Tignes is also known for its fun and bustling nightlife in the winter with lots of bars, clubs and restaurants you can enjoy plenty of après-ski.
The summer brings beautiful green mountains and plenty of sunshine. Mountain biking is one of the most popular activities to do in the summertime in Tignes and with lift access to the whole Espace Killy area you can explore the various trails and routes on offer. Val Claret is where most of the biking trails end so it is a great place to stay for mountain biking holiday. There are also lots of walking and hiking routes that you can enjoy from Val Claret, giving you the freedom to explore the mountains and the wonderful views. With plenty of summer activities for groups, families and individuals there is something for everyone in Tignes Val Claret - there is even a spot of summer skiing to be had on the Grande Motte glacier in the early mornings.
Tignes Val Claret has a wide number of accommodation options. You can choose to stay in one of the cosy mountainside chalets, pick from a whole range of self-catered apartments or stay in one of the lovely hotels. With some accommodation being right on the slope you can ski in and ski out making Val Claret a popular place to stay.
Tignes Val Claret has an excellent location and with great lift access and fantastic snow in winter it is easy to see why it remains a popular destination for many.
Nightlife in [locality]
There is a bustling nightlife scene in Val Claret, with plenty of bars and places to go for après-ski and a bite to eat.
Chalets in [locality]
There aren't so many stand-alone chalets in Val Claret, they tend to be more chalet-style apartments and they cater for all group sizes.
Location